Peacebuilding Program
Pursuing Resolutions to Lingering Conflicts and the Establishment of Peace
It has been 30 years since then- UN Secretary General Boutros Boutros-Ghali first proposed the concept of "peacebuilding." Since then, the international environment surrounding conflict has drastically transformed. Now, the notion of "mediation," which was conceptualized and practiced as a means of conflict resolution, is being reevaluated. In addition, the negative impact of the "war on terror" in conflict-affected areas, especially Muslim majority areas, has become apparent, and we believe this is why Japanese organizations have a role to play. SPF started its program on peacebuilding in 2010. We have continued our commitment to conflict resolution in the Deep South of Thailand by supporting official peace dialogues between the Thai government and armed groups as well as supporting capacity building for a variety of stakeholders in the region. Through these experiences, we came to realize that SPF, a private foundation with relative political flexibility and independent funding, can make a unique contribution in this field. Based on this understanding, we established a new department focused on peacebuilding.
We work toward the resolution of the remaining conflicts across Asia and the rest of the world, as well as assuring sustainable peace in conflict-affected areas. Furthermore, we seek to share the findings and perspectives gained from our intervention and engagement activities in conflict-affected areas with the community of experts and related organizations working for peace across the globe.
Long-term accompaniment
We select the fields for our intervention programs based on the continual assessment of our potential impact, and engage ourselves with selected conflict areas to accompany the societies and communities in question over the long term.

Attention to local contexts
When conducting stakeholder mapping and political analyses to conceptualize our intervention plans, we pay special attention to the differences of local contexts in conflict areas, including historical experiences, religion, language, culture, and society.

Respecting ownership of conflict parties and affected societies
We are constantly in dialogue with conflict parties and related stakeholders, and seek to conceptualize structural transformation toward conflict resolution and sustainable peace with full respect of the ownership of conflict parties and affected stakeholders.

Focusing on local challenges and resources before theoretical approaches
We conduct surveys and research on themes related to peacebuilding such as "Concept of Peace Mediation," "de-radicalization," and the "Women, Peace and Security Agenda," after closely studying the trends of international support and the realities in conflict-affected areas that receive support. We also design pilot projects on these themes to present alternative approaches in partnership with local stakeholders.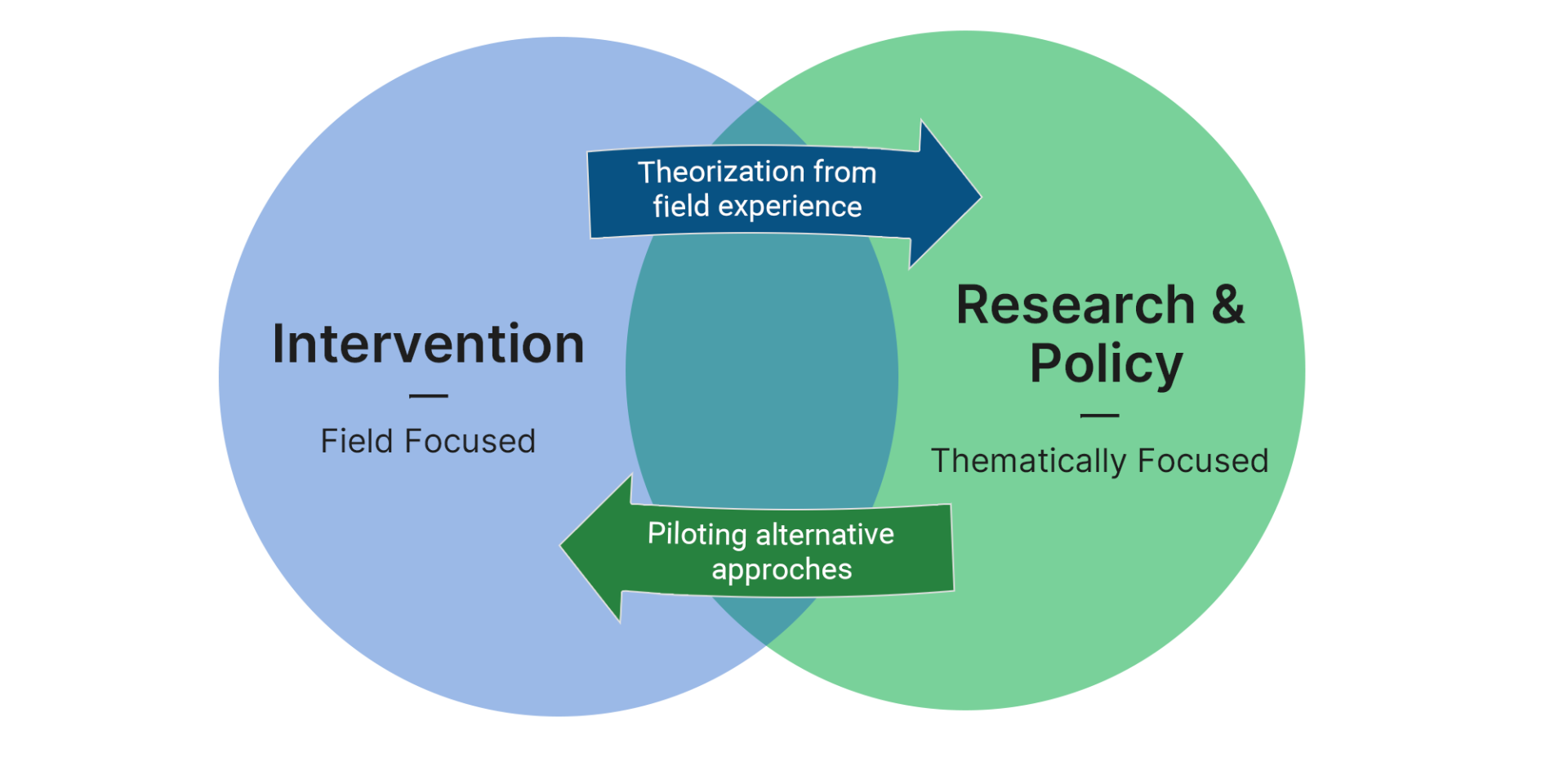 Akiko Horiba (Senior Program Officer)
Yoko Takazawa (Program Officer)