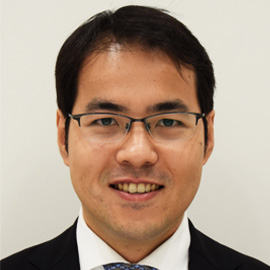 The Ocean Policy Research Institute
General Equilibrium Analysis, Blue Economy, Disaster Economics
Academic/Professional Background
In 2015, Michael C. Huang was conferred a Ph.D. in Public Economics from the National Graduate Institute for Policy Studies (GRIPS). After serving as a researcher in Asian Development Bank Institute (ADBI) and GRIPS Science for RE-designing Science, Technology and Innovation Policy (SciREX) Center, Dr. Huang became affiliated with the Ocean Policy Research Institute (OPRI) as a Research Fellow from 2018. Dr. Huang is in charge of economic analysis for blue economy, blue bonds and risk assessment of water-related natural disasters. He is also an adjunct lecturer for special economic seminars in Faculty of Economics in Toyo University. Dr. Huang is a member of the Japan Society of Ocean Policy, Japan Economic Association, Applied Regional Science Conference, and Japan Castle Association.
Creative Research Towards the Future of the Oceans (Blue Financing, Science and Technology, Innovation Policy Assessment, Disaster Risk Management)
 Kawasaki, K., A. Sunami, Y. Ikeda & M. Huang. (Forthcoming) "Japan: Leveraging National Regulatory Reform
 and the Economic Modeling of Trade Agreements", in Contested Megaregulation: Global Economic Ordering after TPP,
B. Kingsbury & R. Stewart eds., New York: Oxford University Press.
Kim, C. & M. Huang. (Forthcoming) "Investigating Cost-effectiveness Policy Incentives for Renewable Energy for Japan:
A Recursive CGE Approach for Optimal Energy Mix", Economic Modelling.
Kuroda, M., K. Ikeuchi, Y. Hara, & M. Huang. (2018) "Assessments of ICT Policy Options: The Framework of
 Input-Output Table Linked with Intangible Knowledge Stock", in Applications of Input-Output Model,    K. Mukhopadhyay (ed.), Springer, pp. 65-110.
English, Japanese, Mandarin