Seeking social change through activism and politics
Malaysian parliament member Maria Chin Abdullah speaks to aspiring women politicians in Southeast Asia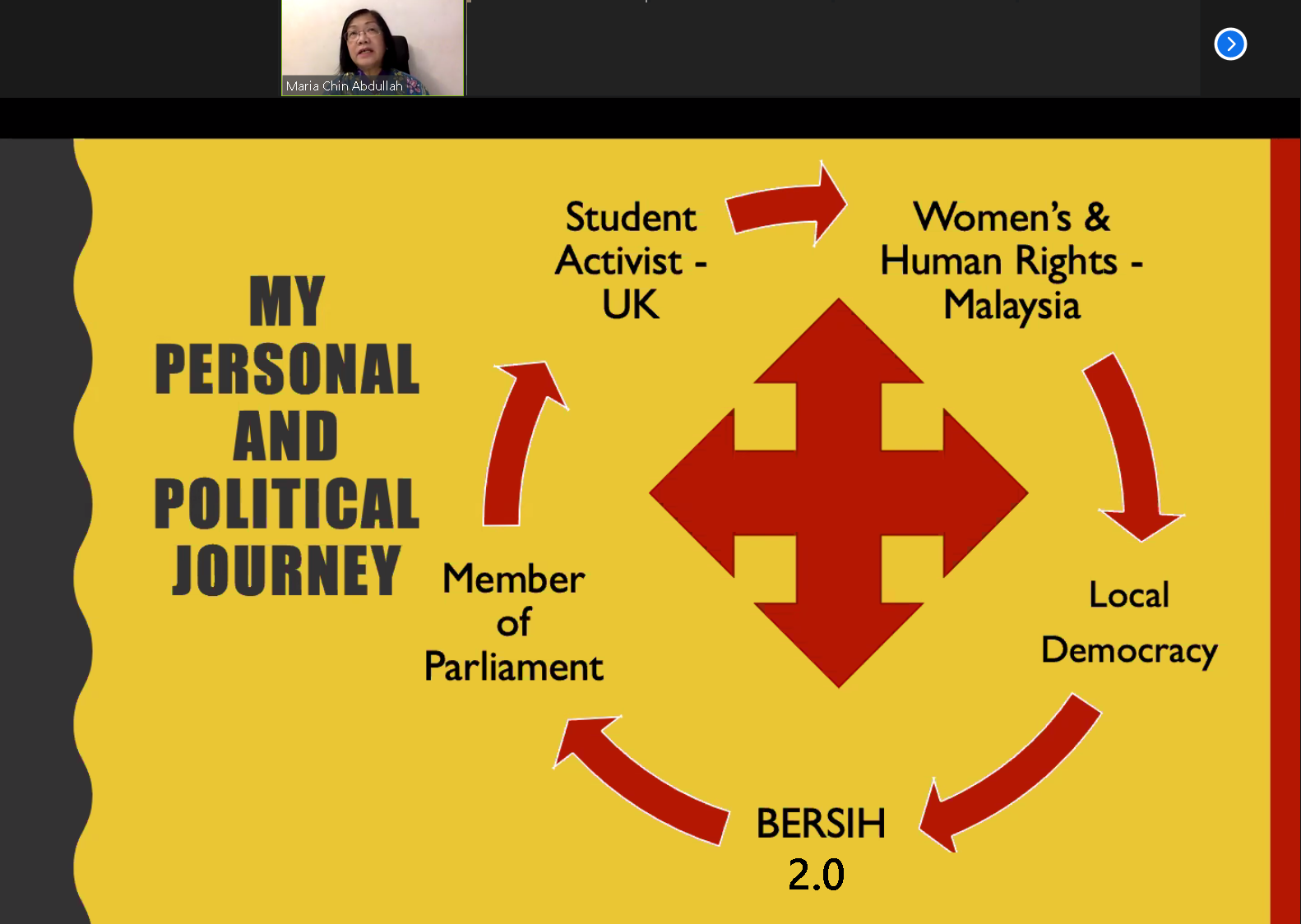 The Asia Peace Initiatives Department of the Sasakawa Peace Foundation (SPF) in collaboration with the
Academy for Gender Parity
recently welcomed Maria Chin Abdullah, longtime civil activist and current member of the Malaysian parliament, for an online discussion entitled "Why I chose to become a parliamentarian: From civil action to national politics." This webinar is part of the annual training for aspiring women politicians arranged by the Academy for Gender Parity, which this year has been moved online.
Ms. Chin has spent decades working both inside and outside of government to empower women and marginalized communities in Malaysia while also championing political and electoral reform with the Bersih movement. She drew on this wealth of experience for this online event to provide advice to the next generation of politicians seeking to bring about social change.
Dr. Atsushi Sunami, president of SPF, welcomed the speakers and audience to the virtual session by reflecting on the foundation's longstanding efforts in cooperation with the Academy for Gender Parity to provide training for women seeking to enter politics, with the ultimate goal of bringing fresh perspectives into the political dialogue.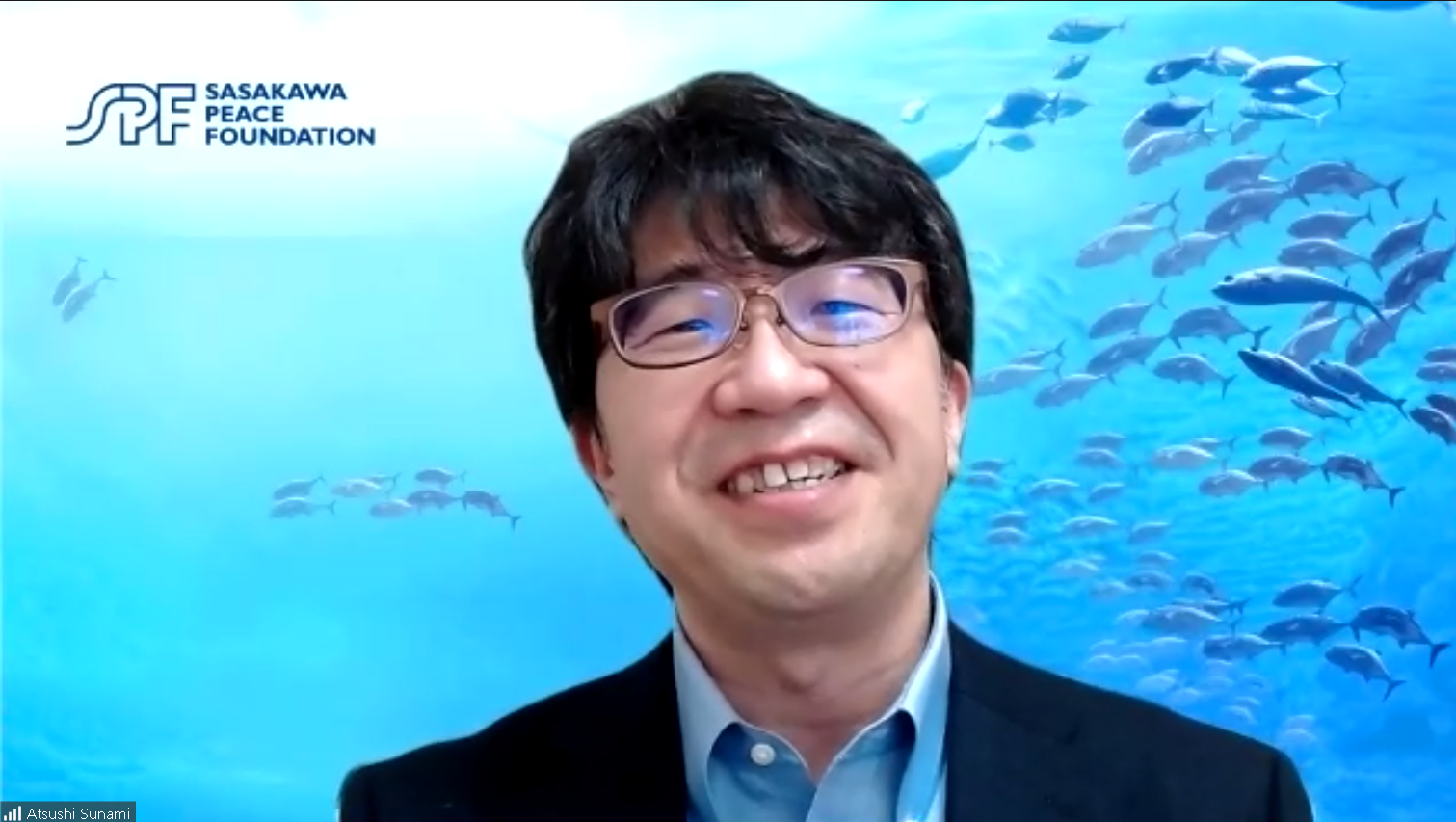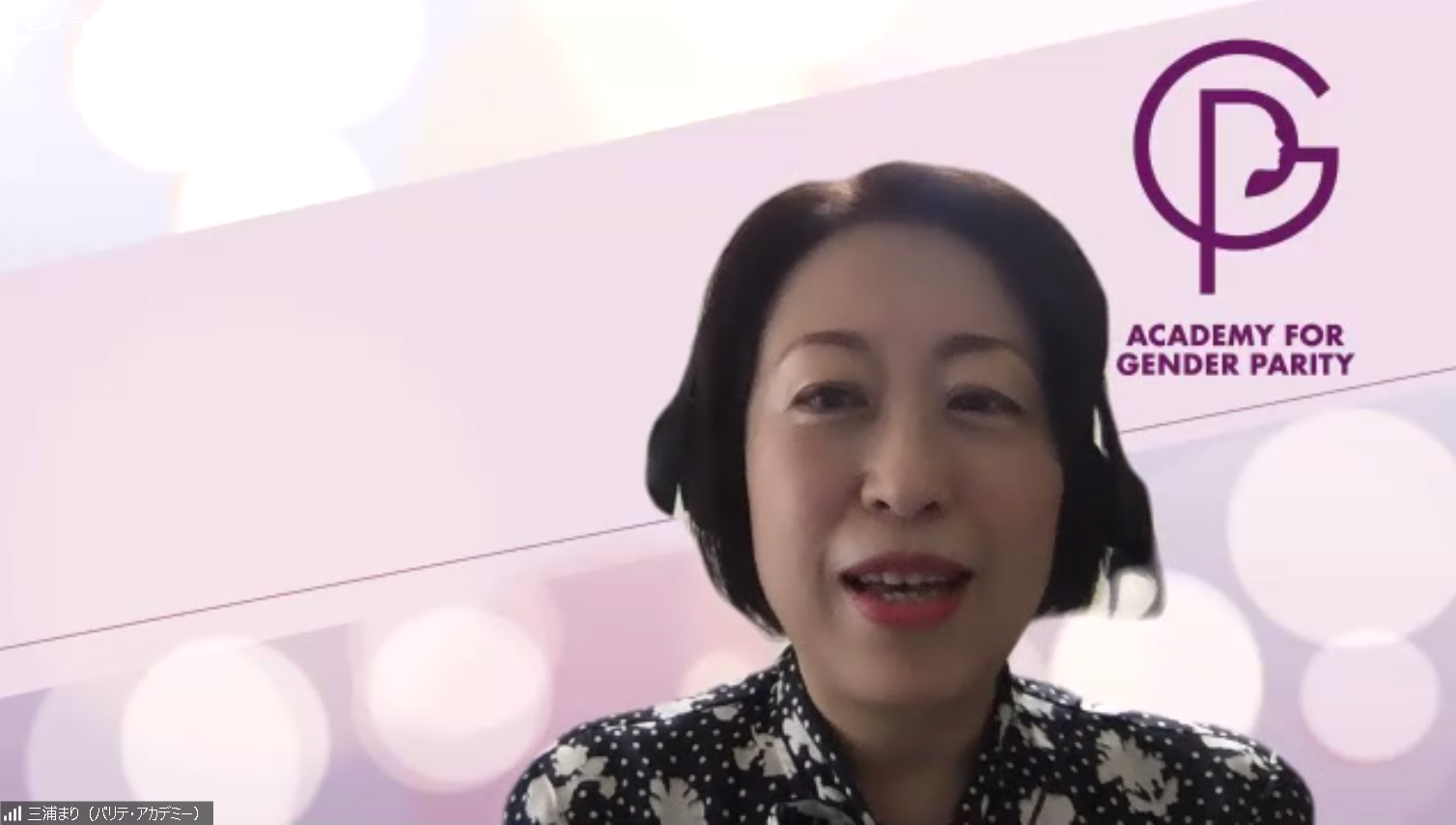 SPF Chairman Dr. Atsushi Sunami (left) and Academy for Gender Parity co-founder Dr. Mari Miura
Dr. Mari Miura, co-founder of the Academy for Gender Parity, also gave opening remarks, noting the deep relationship between Japan and Malaysia on the topic of women's empowerment. "Malaysia and Japan share the challenge of having few women parliamentarians, meaning that the women who can serve as role models are few in number. It is an invaluable opportunity to have this experience for a leader to talk directly to young women," she said.
 
Ms. Chin used her keynote remarks to look back on her motivations to enter politics and her philosophy regarding gender equality and the empowerment of marginalized communities. Ms. Chin's journey to politics began with her work as a civil activist as the leader of the Bersih 2.0 movement, working to organize rallies and push for substantive political reform from outside of government. Eventually, the leaders of the Bersih movement decided the best way to realize change from within government would be to help elect politicians familiar with the concerns of the NGO and civil society community to ensure that proposals for electoral reform made it directly into policy debates in parliament. Ms. Chin became one of three individuals elected to office through this strategy.

"When I was elected, I felt that was my key role to play, and I formed connections with civil society and tried to pull in some members of parliament to understand issues and how to help to reshape policies and laws," she explained.
 
In addition to championing political reform, as an elected official Ms. Chin has also consistently pushed forward the issue of women's rights as human rights, integrating gender equality principles into the foundation of her policymaking. Rather than addressing women as a monolithic group, which in the past has led to policymaking that leaves individuals behind, Ms. Chin championed policies in support of substantive equality, which seeks to expand equal access to opportunities and equality of results through building awareness of issues and providing training and capacity building. She also emphasized the need for lawmakers to amend laws to provide greater protection for women, while also pursuing structural changes in government by institutionalizing gender mainstreaming.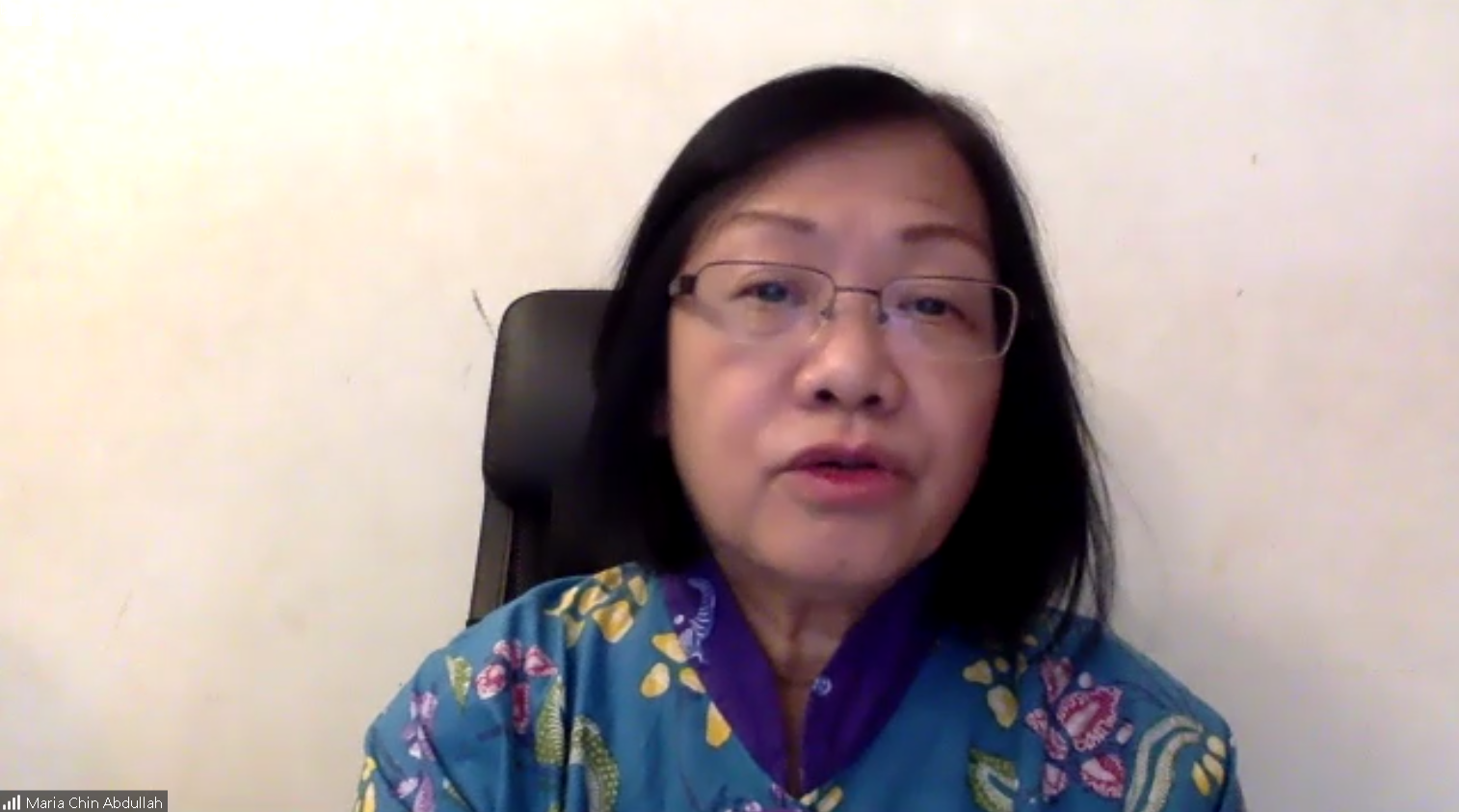 Maria Chin Abdullah, longtime civil activist and current member of the Malaysian parliament
However, she also noted how many challenges facing women in politics remain, and in many cases are firmly rooted in broader societal norms. As one example, the party officials in Malaysia who serve as the gatekeepers for running for office in Malaysia often are still men, requiring women to push forward to be considered as potential candidates. Other societal pressures, including the burden of household work still falling on women and in some cases limited opportunities for education, pose additional challenges.
 
At the same time, Ms. Chin struck a hopeful note during the discussion session following her keynote remarks. She emphasized that young people and women have both the power and responsibility to seek out social change and take an active role in realizing the future that they want to see by speaking out and casting their vote to ensure that their views are reflected in the political process.
 
"There will always be traditional thinking, people who don't support social reform. We have to see society as having differing views to yourself. In order to actually push the agenda forward, more people have to speak out. You can't leave it to the politicians, and you can't leave it to the government to speak up for you. You need to say that you don't like what is happening," said Ms. Chin.
 
In addition, rather than focusing on criticizing previous or current administrations, Ms. Chin suggested a more forward-thinking approach. "Let's move away from what has happened in the past, and talk about what we want now and in the future to emphasize that people in general still need reform. The politicians, the government will have to listen to the people's view. It's not easy to organize. It took us 30 years to get to where we are, but I think that in every society the process is there. It's a matter of coming forward and doing and saying consistently and collectively. That's the most important."

For additional information, see our previous coverage of Dr. Mari Miura's online seminar, as well as the previous in-person session held in Japan in October 2019.
Jackie Enzmann, Chief Editor