D&I (Voices of our Staff)
Gender perception at workplaces and households, observed over 30 years
Zhan Yu, Director, Sasakawa Japan-China Friendship Program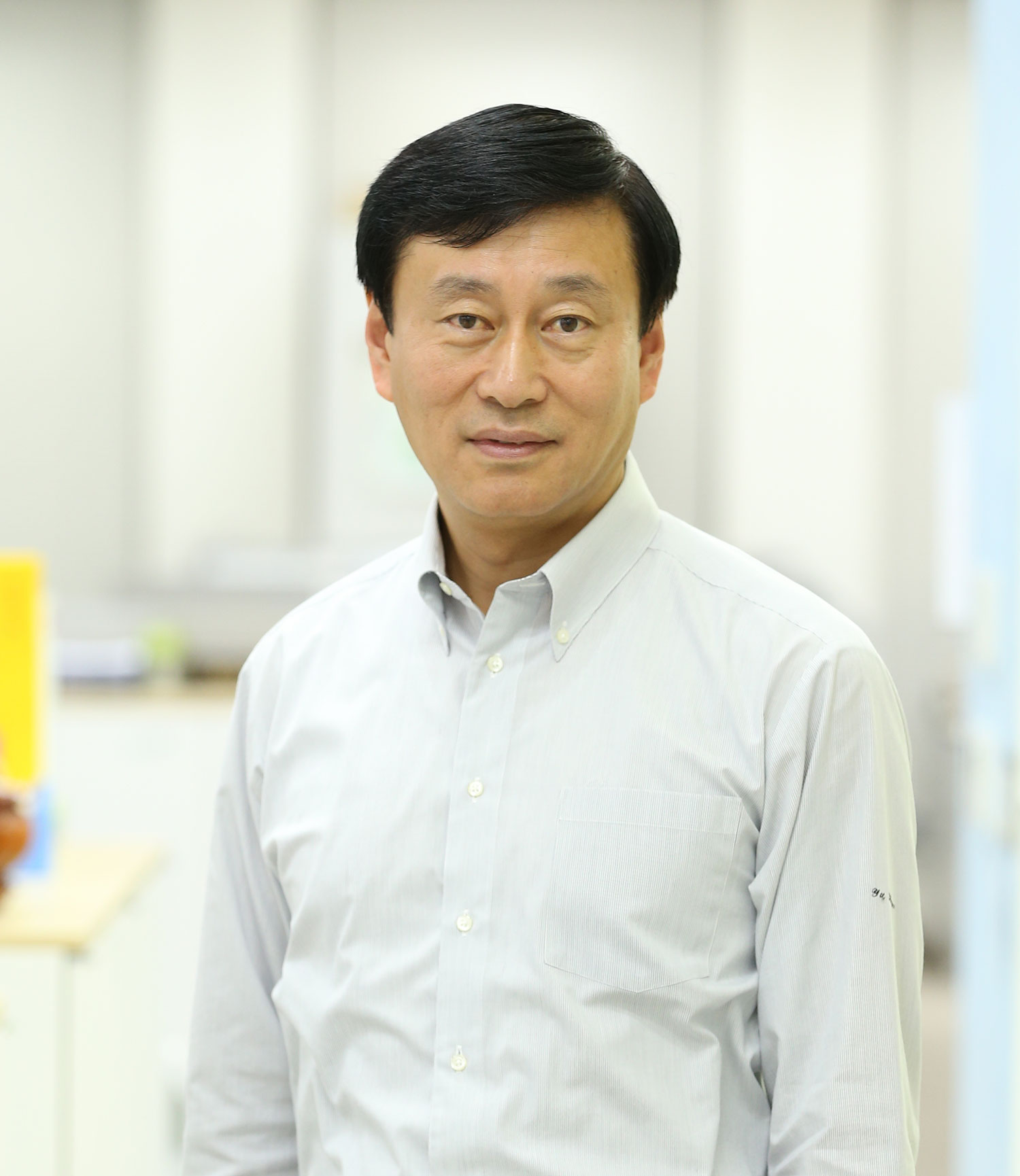 ■ Tell us about yourself.
 
I was born and raised in Beijing, China. I majored in Japanese language at the Beijing Foreign Studies University, which I used in my work as a teacher and a research assistant before coming to Japan to study education at the University of Tokyo Graduate School. I have worked for SPF since 1989, which makes me one of the longest-serving employees here. From 2004 to 2007, I took advantage of a system that SPF had at the time to go to Columbia University in the U.S. and earn my PhD. Today, I live with my wife and my son who is in his first year of junior high school.
 
I have a passion for cooking, to the extent that I have a chef's license in China. At home, my wife and I share household duties, with myself mainly in charge of cooking and my wife handling the cleaning. When our son went to kindergarten, I prepared his packed lunch every morning. At the time, I used SPF's staggered work hour system to start work at 10 a.m., which allowed me to take my time caring for my son. Today, he is going through a growth spurt which requires addition attention to his nutritional needs, so I am also in charge of the grocery shopping.

■ How did you come to work for the Sasakawa Peace Foundation?
 
It was a combination of good timing and networking that led me to a position at the Sasakawa Peace Foundation. In May 1989 when I was overseas for postgraduate study, I accompanied a delegation sent to China by the SPF-affiliated Nippon Ginkenshibu Foundation as an interpreter. It was then that I became acquainted with someone associated with The Nippon Foundation, another SPF affiliate. He later invited me to work together to help SPF launch the Sasakawa Japan-China Friendship Fund.
 
I was interested in the position, but chose instead to work part-time at SPF in October of the same year because I was still in my first year of a master's degree course in addition to translating reference materials and offering interpreting for meetings. It was not until 1995 that I became a full-time employee.
 
Incidentally, China was under martial law when I visited the country in May 1989. The Tiananmen Square Incident occurred on June 4 of that year, just eight days after our delegation returned to Japan. With this striking background, I don't think I will ever forget about this period in my life.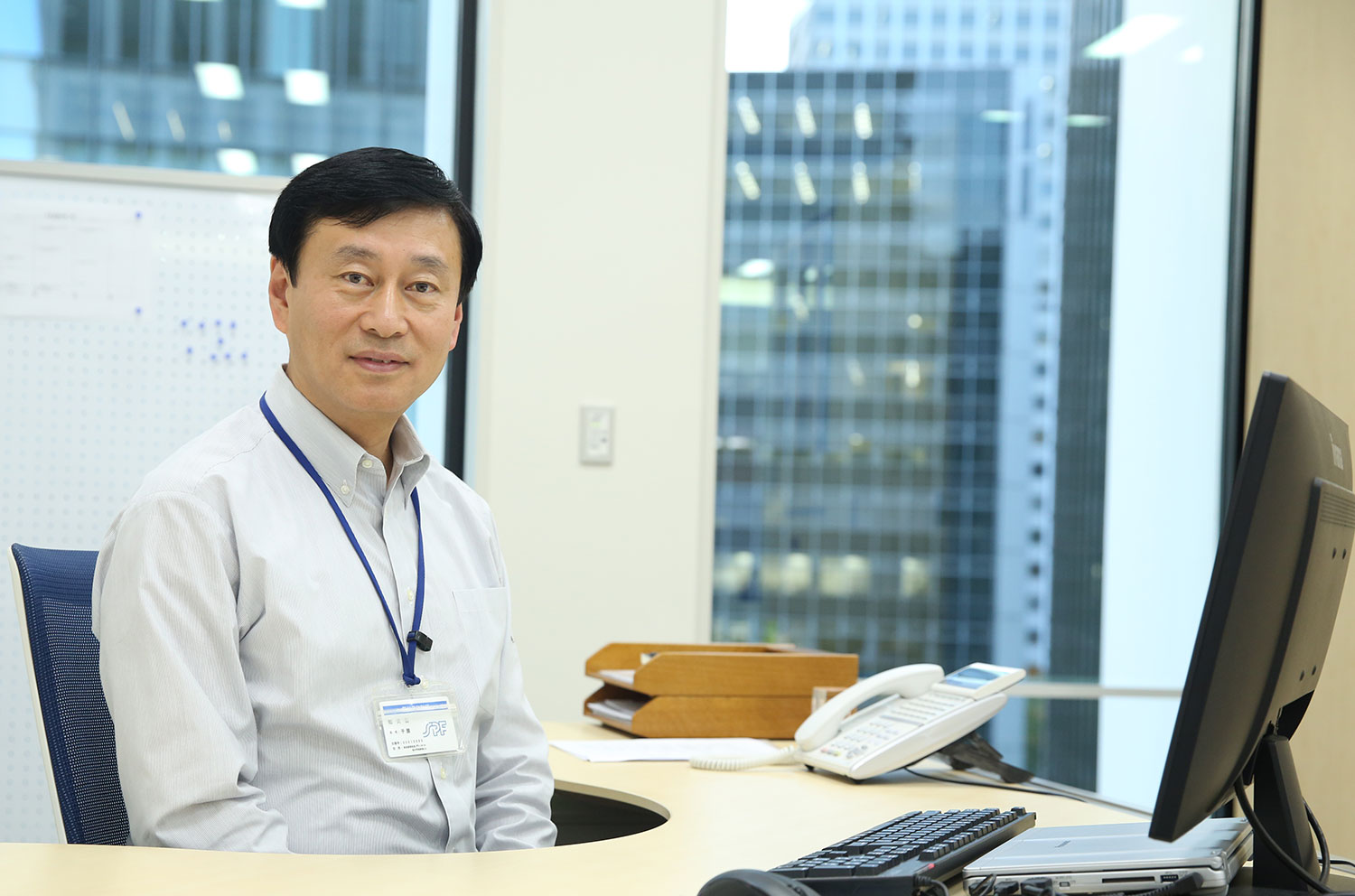 ■ What are your current duties?
Today, I am involved in supporting exchange programs between Japan and China, providing guidance and support to my team, meeting with the directors of other departments, and building relationships with external stakeholders.  
Until just before the COVID-19 pandemic, I used to visit China almost every month. My wife also had to go on around two-week overseas business trips several times a year for her work. This required careful coordination of our schedules to make sure that we did not have to travel at the same time so that one of us was always at home looking after our son.  
Nowadays, I work remotely from home almost every day, but my wife, who works in the healthcare industry, is extremely busy. Since I'm home longer, I'm doing even more housework than before and looking after our son's schoolwork. There is a sense of partnership and mutual support between us for housework and parenting alike.
■ What are your expectations for SPF regarding diversity and inclusion?
In recent years, SPF has diversified its workforce, including people with disabilities, and the SPF building itself includes universal design for accessibility, which is very welcome.  
At the same time, I feel that in the past SPF had a more multicultural atmosphere with a greater number of international workers. Accepting more non-Japanese employees would create a workplace where workers can inspire one another, allowing SPF to exert its full potential as an international foundation.  
As for gender equality, SPF has been at the forefront of this issue ever since I joined the foundation 30 years ago, and there are many female researchers active on our staff. When I first started working at the foundation, SPF did not have a five-day work week system. I remember seeing female staff picking up their children after morning class on Saturdays and bringing them back to the office so that they could finish the day's work. There was a workplace atmosphere that accommodated this kind of working style.  
There was no difference between men and women in terms of who had a greater say over others. That said, in those days, more men held senior management positions such as department director. This has now been rectified and now there are just as many women as men serving in management positions.  
While gender equality was normal for SPF, the rest of Japanese society has undergone major changes over the last 30 years. Previously, women did not receive the respect they deserved even at university research facilities, being forced to serve alcohol to men or being subjected to ridicule when colleagues went drinking after work. Everyone accepted that this was normal. However, this is not acceptable in today's society. In politics, we are also beginning to see more female politicians at the forefront. These developments have been made possible by systemic-level changes that the government has adopted that has gradually changed the mindset of the Japanese population.  
However, we are still in the midst of this transition. SPF is ahead of others in terms of gender equality and should therefore set a good example to the rest of our society. This is one of the key missions for public interest foundations like SPF.  
To this end, it is necessary for all SPF employees to embody this concept in their everyday lives. Personally, I would like to encourage men to try their hand at cooking. It is easy to get started, but it transforms the way you see things, opening your eyes to efforts and techniques that you have been blind to all these years.