D&I (Voices of our Staff)
Pursuing work and research while raising a child
Mai Fujii, Research Fellow, Policy Research Division, Ocean Policy Research Institute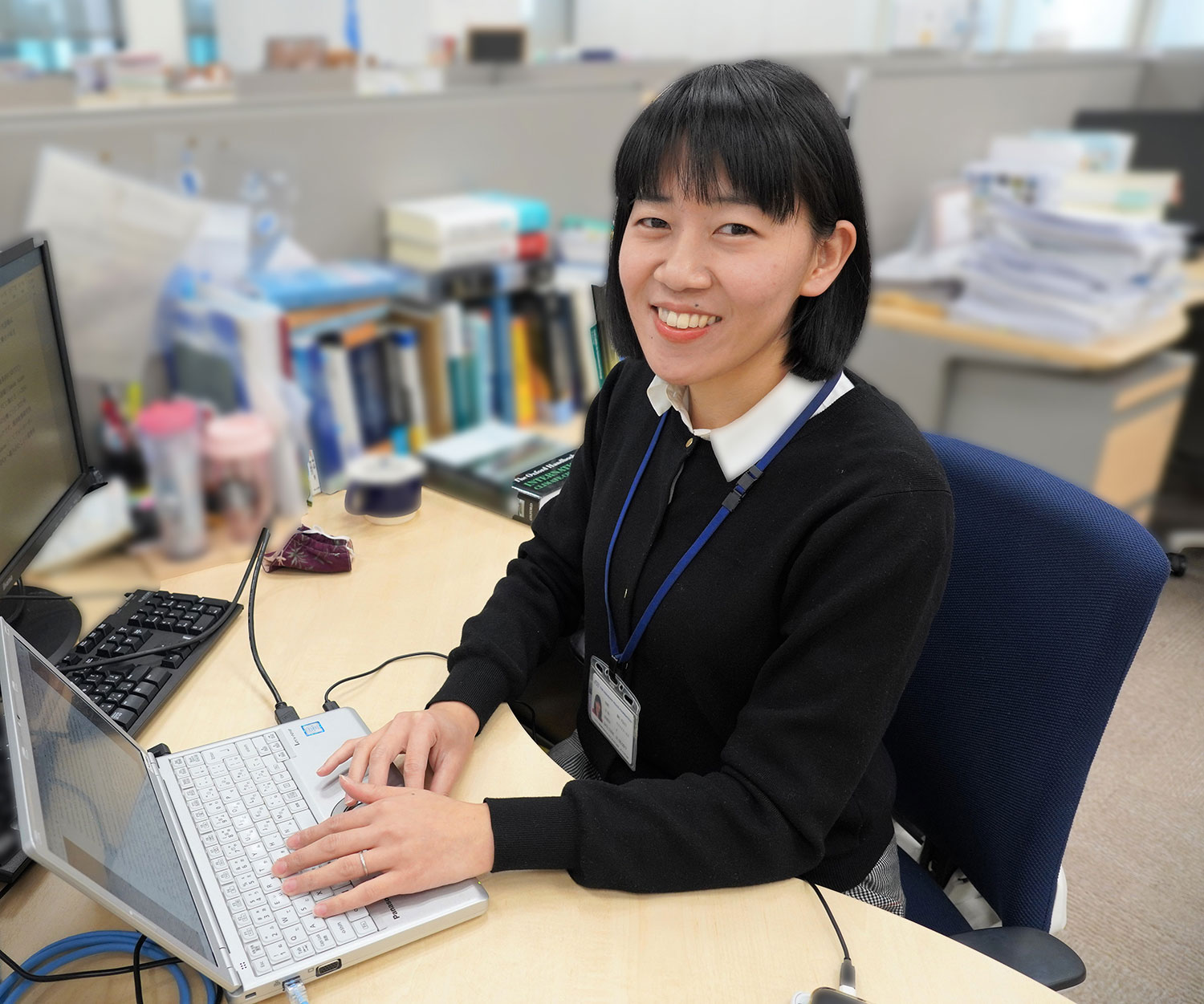 ■ Tell us about yourself and how you came to work for the Sasakawa Peace Foundation.
 
In graduate school, I majored in international law with a focus on environmental law and the law of the sea. After receiving my degree, I worked at the Japanese Consulate-General in Hamburg, Germany and later joined the Japanese Ministry of the Environment. In those days, my sole focus was on work, which required many late nights and long hours in the office. However, it was also around that time when I began to think more about my long-term life plans including marriage, pregnancy, and childbirth, so I decided to seek out a career that would allow me to have a healthy work-life balance.
 
After working in government offices, I realized that I wanted to focus primarily on research. It was then that I came across my current position at SPF. I saw this as a perfect opportunity and took it.
 
I joined the Sasakawa Peace Foundation in March 2017. I gave birth to my first daughter in late August 2018 and returned to work in April 2019 after taking maternity leave.
 
On weekdays, I use a nearby childcare center. Both my husband and I do not have family close by and cannot seek family help, so we coordinate to manage our work schedules and raise our daughter at the same time.
 
During the day, we never know when our childcare center might call us to say that our daughter has a fever, for example. It has become a habit of mine to finish any pressing administrative tasks in the morning and share work information with my team members constantly. In a sense, I feel like I have become better at managing my work since having my daughter.
 
To be honest, the challenges facing working mothers seemed like someone else's problem until I became pregnant and had my daughter. Now that I am a working mother myself, I am reminded every day about how challenging it can be.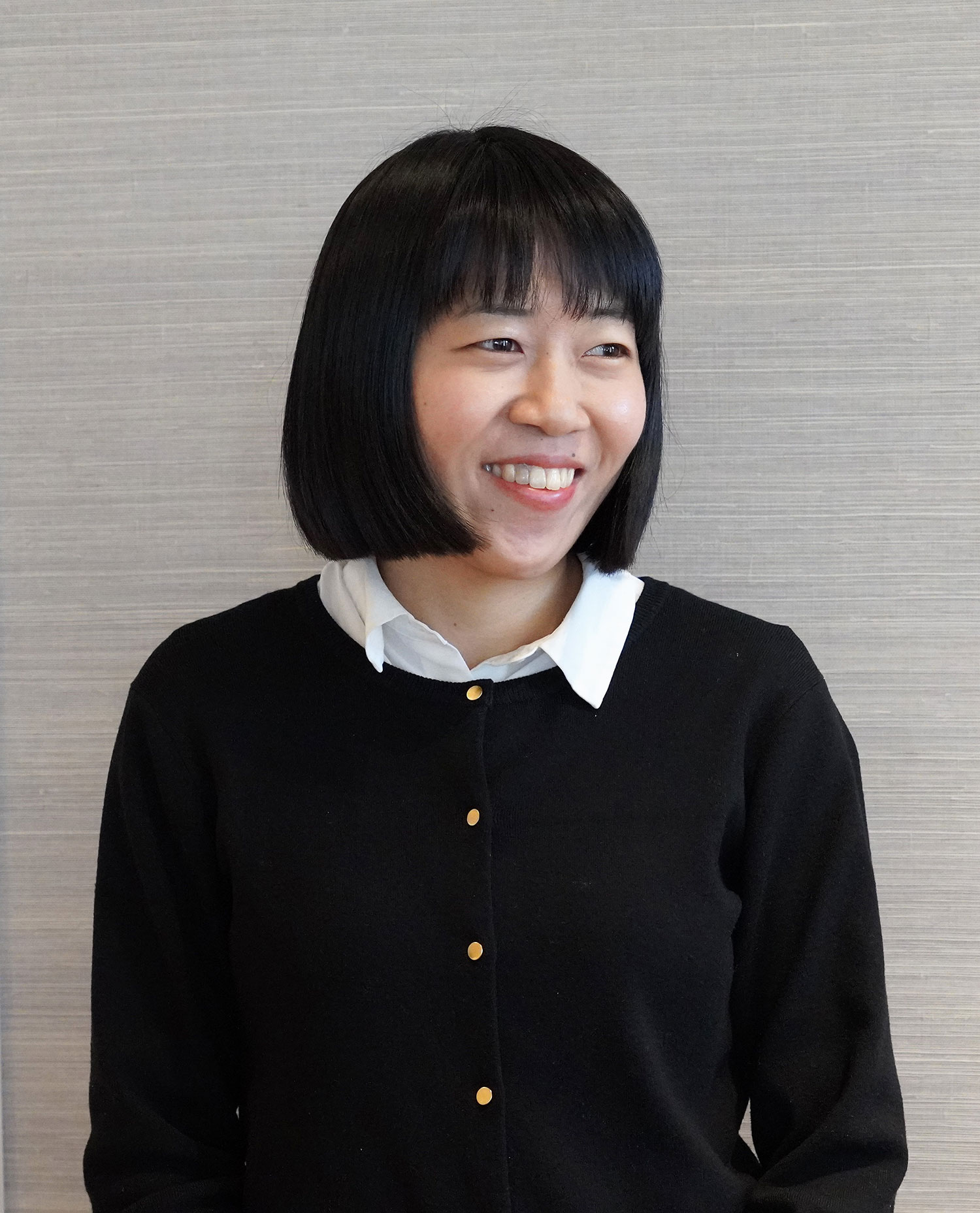 ■ What are your current duties?
 
Currently, I handle projects focusing on oceans, climate change, and blue carbon. To help achieve the Japanese government's goal to become carbon neutral by 2050, I conduct research about the ways that climate change mitigation measures can be implemented in oceans or coastal communities to contribute to eliminating emissions, and use these findings to make policy recommendations and hold public events to present the results of my research. Before the COVID-19 pandemic, this work required me to travel overseas on business trips about 3–4 times a year.
 
I find that SPF has been very understanding and supportive about pregnancy, childbirth, and parenting in terms of both the foundation's working environment and organizational structure. I have found that it is very reassuring to have colleagues and supervisors who are also working mothers, and in my experience our research teams are aware and respectful of one another's family situations. My colleagues understand that I'm not readily available for work during my usual parenting time (from 7 a.m. to 9 a.m. and from the evening to around 10:30 p.m.). There may be days when there is a webinar during these times, and in those cases I am able to consult with my supervisor and participate as required with help from my husband at home.
 
SPF also provides opportunities to learn more about the administrative procedures necessary to take maternity leave and arrange for childcare. These were very helpful, because I had never had to handle these procedures before and had no prior knowledge.
 
SPF employees are entitled to five days a year of nursing leave per child, which we can used in hourly increments. The same applies to annual leave, too. This means that even after claiming all of my nursing leave, I have been able to use the system to claim a few hours of leave to look after my daughter when she was sick. This system gave me the flexibility to maintain my full working hours even when I have to take time off to care for my daughter.
 
That said, not everything is plain sailing. For example, writing a research paper requires a high level of concentration and deep thinking. While I would ideally like to set aside a dedicated period of time to concentrate, that is not an easy task when juggling regular work duties and parenting at the same time. This has been particularly challenging this year when my local childcare facility was closed due to the COVID-19 pandemic.
 
It has become the new normal to have meetings online. This is very helpful, but I feel it is also important to meet face-to-face in certain situations, and I would like to eventually get back to going on international business trips.
 
However, I'd like to think about this moment in time as a precious opportunity to explore how I can enhance my work and family life.