Women's empowerment through social enterprise
A closer look at Indonesia
Part 3: Angels of impact
The role of investors in supporting social enterprises
The Gender Investment and Innovation Department of the Sasakawa Peace Foundation (SPF) conducts research and supports programs throughout Southeast Asia guided by the central idea that entrepreneurship unlocks opportunities for women.

As part of this work, SPF has partnered with Frontier Incubators, an initiative of the Australian Department of Foreign Affairs and Trade (DFAT), to produce the Gender Lens Incubation and Acceleration (GLIA) toolkit. This interactive resource, informed by extensive consultation with local partners, helps intermediaries better incorporate gender considerations into their support of entrepreneurship in Southeast Asia to ensure that businesses that bring value to women are able to thrive. 

To set the stage for the launch of the GLIA toolkit, this article series takes an in-depth look at Indonesia to spotlight the ways that women-led and inclusive businesses are blazing a trail in social enterprise and to demonstrate how angel investors and intermediaries can support this mission to build a better future for the country.
While some might argue that investing in business is simply a game of numbers, an increasing number of investment decisions are being driven not just by the bottom line but also by the potential benefits a proposed business generates for the community. This practice of impact investing, which encourages capital to flow toward businesses that provide social, environmental, or other benefits aside from financial returns, has become increasingly common around the world as well as in Indonesia.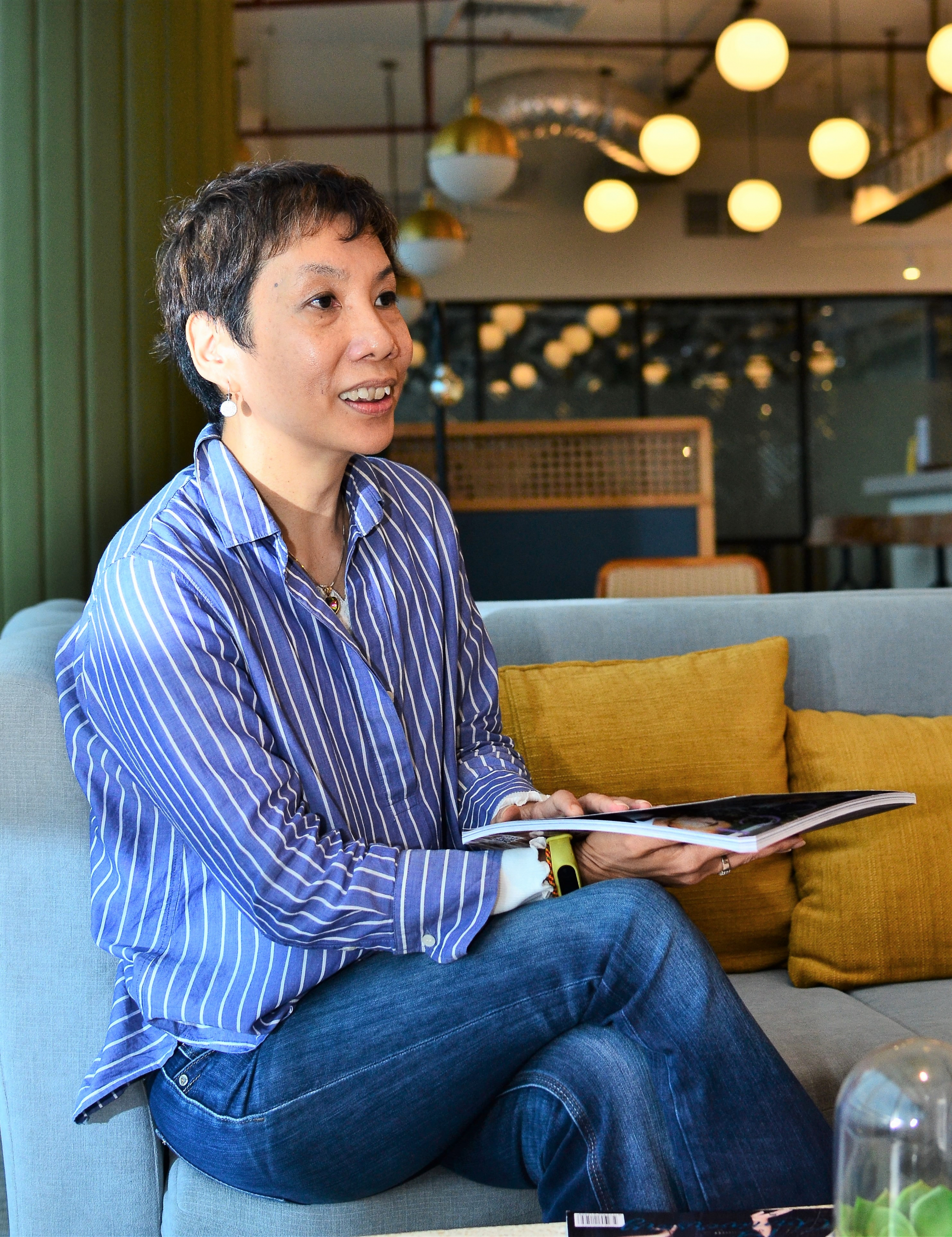 Mariko Asmara
One such impact investor is Mariko Asmara. The daughter of a Japanese mother and Indonesian father, Ms. Asmara initially moved with her family from Japan to Indonesia in 2002 to break into the Indonesian market with the JAC Group, a prestigious international recruitment firm. She later launched JAC Recruitment Indonesia, which eventually became one of the largest recruitment firms in the country with around 200 consultants.
 
However, her career path took an abrupt turn in the summer of 2009 when a suicide bomber detonated in the middle of a meeting of local business leaders at the Marriott Hotel in Jakarta. The attack killed nine people and injured more than fifty others, including Ms. Asmara, who suffered extensive burns and couldn't walk for six months. "Only after this terrorist attack did I realize that Indonesia is different from Japan. After all, there was poverty, but I had no interest in such things until now," said Ms. Asmara. "That was the moment my mindset changed."
Turning inspiration into impact
Though Ms. Asmara did not know it at the time, that tragic event served as the inspiration to pursue her current work as an angel investor focusing on social enterprises in Indonesia. After stepping down as CEO of JAC Recruitment Indonesia at the end of 2015, she sold her car and traded her business suits for casual wear, filled with a determination to better understand the challenges facing the country beyond the high-powered boardrooms and luxury hotels.
"I really just wanted to start out by living an ordinary life just like most other people," she explained. In a country where many people still survive on less than 2 USD per day, she wanted to confront the hardships people face in their daily lives. "If you don't start from there, you'll never truly understand what people are going through."  
Through this experience, she began to craft a plan to contribute to solving these problems through entrepreneurship, using a fresh approach to selecting possible investments by looking past traditional evaluation metrics and focusing on the people, the stories, and the vision behind the businesses. One of the central guiding principles of her investment strategy is to champion companies that put the development of their team first, especially in the case of mothers who then can pass on a more promising future to their children.  
Since beginning this work full time in 2015, she has invested in around 13 companies, more than half of which are social enterprises, and supported more than 1,500 direct and indirect employees. You can learn more about two of the companies where Ms. Asmara has invested, Du'anyam and GandengTangan, in the
first article of this series
.
How angel investors can support women's empowerment
"Mariko belongs to this category of investors that we call social angels or angels of impact. When they make an investment they not only look at the commercial aspect or the business side, but they also look how the company is doing something good, committing to the SDGs, creating an impact," explained David Soukhasing, managing partner of Angel Investment Network Indonesia (ANGIN), which has advised Ms. Asmara in her work as an impact investor. "This is exactly what my company is about — helping people like Mariko to implement their commitment toward early stage investment."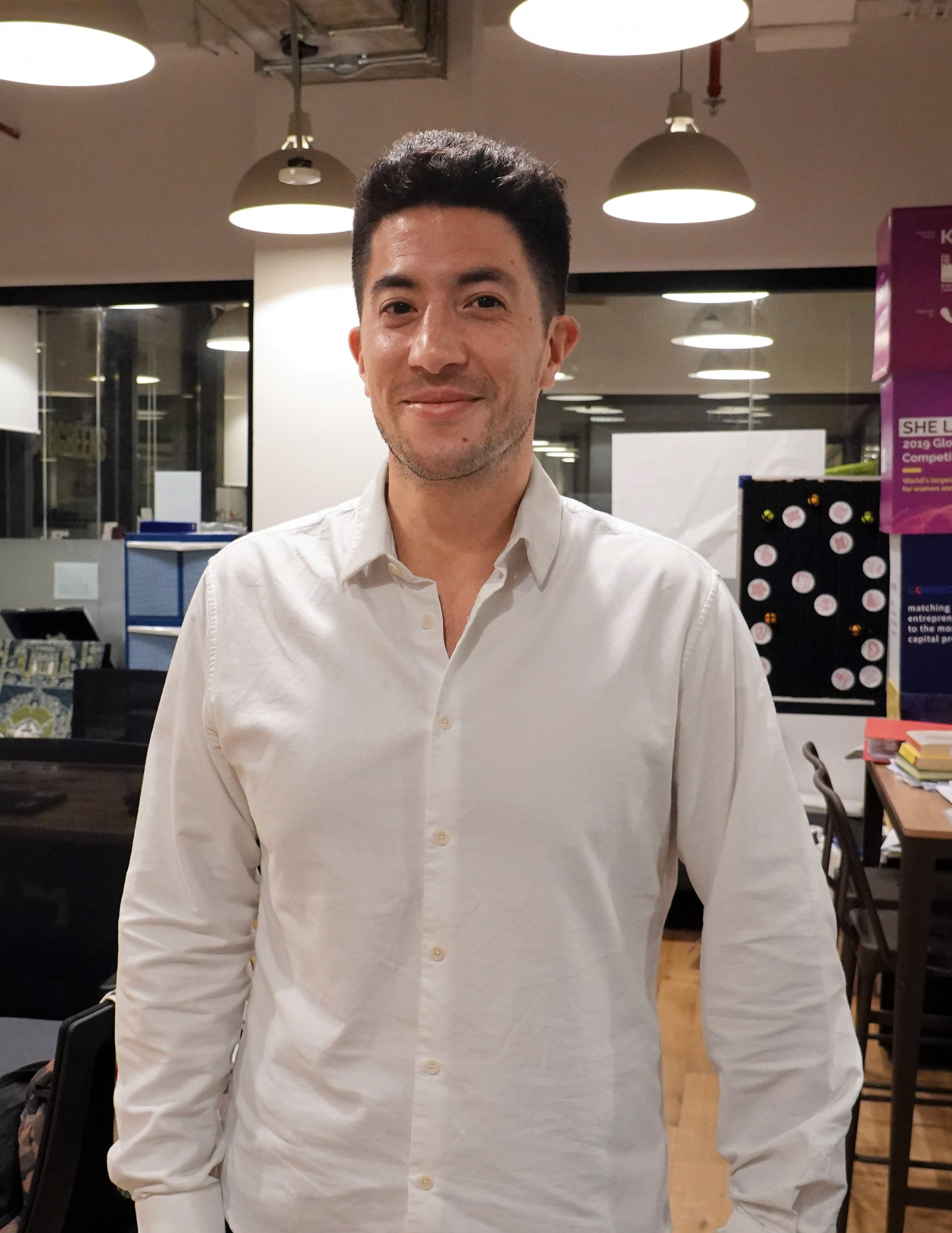 David Soukhasing
Mr. Soukhasing, after working in private equity and as an entrepreneur in his native France, moved to Jakarta seven years ago to launch an accelerator. He eventually joined ANGIN, a company that connects investors with social entrepreneurs while also providing research and consulting services.
ANGIN recently partnered with SPF to conduct research about the current challenges facing women in the entrepreneurial ecosystem in Indonesia, with a particular focus on how accelerators and incubators can provide targeted support. This research helped form some of the foundation for the GLIA toolkit, a first-of-its kind resource seeking to help incubators and accelerators develop a tailored gender strategy for their organizations.  
"I used to run an accelerator here, and I can tell you it's a lonely journey," said Mr. Soukhasing when discussing the potential impact of the GLIA toolkit. "You sort of learn by doing all the time, and you always question 'am I doing right? Is what I'm doing efficient?' So when someone provides you resources then you jump on it, because there's no school for accelerators or incubators."  
As the GLIA toolkit worked its way through a pilot testing phase, during which local partners applied the guidelines and provided feedback, the response by the intermediary community in Indonesia was largely positive, particularly given the toolkit's specialized focus on gender. Moving forward, Mr. Soukhasing hopes that resources like the GLIA toolkit will sharpen their focus to provide guidance tailored to the microbusinesses that make up much of the entrepreneurial landscape.  
SPF has recognized the critical role played by mentors and intermediaries in supporting an entrepreneurial ecosystem that provides opportunities for women-led and inclusive businesses. The GLIA toolkit, which was launched on February 13, 2020, at the Asian Venture Philanthropy Network (AVPN) Southeast Asia Summit in Bali, Indonesia, is a key component of the foundation's commitment to providing guidance to incubators and accelerators across Southeast Asia to create a more inclusive ecosystem and support ventures that leverage the power of entrepreneurship to create a better world.
Jackie Enzmann, Chief Editor
Photos of Ms. Asmara by Agus Sanjaya
 
Part 1: 
Social enterprise as the new way of business: how the next generation of businesswomen are building a better Indonesia
Part 2:
Bringing up business: the value of incubation and acceleration with a gender lens
For more from the Gender Investment and Innovation Department, please visit the
program page
.