Security Studies Program
Seminars
Pirates of Japan: Kaizoku and Maritime Traffic on the Seto Inland Sea
Community Conversations Seminar Series
Co-hosts : Sasakawa Peace Foundation (SPF), Yokosuka Council on Asia-Pacific Studies (YCAPS)
YCAPS, the Sasakawa Peace Foundation (SPF), and PLAT ABC are thrilled to announce our next event in Iwakuni. Come join us for a presentation on the history of pirates in Japan, with a focus on the nearby Seto Inland Sea. The role and character of pirates differ across regions and eras through history. Although "kaizoku" is often translated to "pirates" in English, pirates and kaizoku are not the same. Like samurai and ninja, kaizoku have a uniquely Japanese history. Mr. Ken Tanaka will teach you about local Japanese history through kaizoku and spread the love of kaizoku around the world.

Families/kids are welcome. We will have a side area for the kids with fun activities provided by the kind staff at PLAT ABC. There will also be free food and refreshments provided.

Due to limited space, please register on this page for the event.

*Please kindly note that this is an in-person event taking place in Iwakuni City, Yamaguchi Prefecture. It will not be streamed online.
Contact

Security Studies Program of SPF (Japanese available) / YCAPS (English/Japanese available),
E-mail:
SPF: anpo-event@spf.or.jp (Japanese available) / YCAPS: info@ycaps.org (English/Japanese available)
Tel:
SPF: 03-5157-5293 / YCAPS: 080-7631-1865

For media inquiries:
E-mail: spfpr@spf.or.jp
Tel: 03-5157-5395
15:30 JST
Welcome Reception (Food & Drinks)
Available to all attendees

16:00 JST
Seminar
Discussion and Q&A session
17:30 JST
Adjournment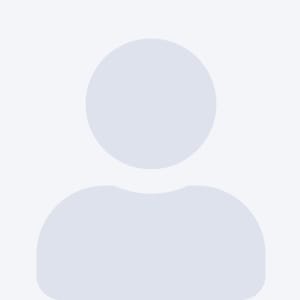 Ken Tanaka
Curator, Imabari Murakami Kaizoku Museum
(In Iwakuni) Community Conversations Seminar Series: Pirates of Japan: Kaizoku and Maritime Traffic on the Seto Inland Sea
15:30-17:30 (JST)
English
PLAT ABC Eigokoryu Center (Residence Iwakuni-eki Higashi 1F, Motomachi 1 chome, Iwakuni, Yamaguchi)
Registration Closed
This event will be an In-Person Seminar. Please note that during the seminar, all attendees, presenters and staff are required to wear a face mask due to health and safety policies.

As we have limited space at this event, please kindly register in advance from this page.

*During the socializing time before the lecture begins, masks may be removed while eating and drinking but we request that when you are not eating and drinking, please keep your face mask on. Additionally please refrain from attending if you have Flu-like symptoms. All attendees will be asked to sign in for the purposes of contact tracing. Thank you for keeping this event safe for everyone.