Security Studies Program
Seminars
Japan's Defense Diplomacy and Its Way Forward with the New National Security Strategy
Community Conversations Seminar Series
Co-hosts : Sasakawa Peace Foundation (SPF), Yokosuka Council on Asia-Pacific Studies (YCAPS)
YCAPS & the Sasakawa Peace Foundation are pleased to announce the next event in the Community Conversations seminar series focused on the Okinawa Community!

After the end of Cold War, Japan has slowly expanded its security cooperation with countries other than the United States. Over the years, MOD/SDF have seen the benefits of using their assets to advance its strategic objectives, and the recent National Security Strategy has stressed the needs to advance such engagements abroad. This lecture glances at the general trends and characteristics of Japan's defense diplomacy and looks closely at the recent National Security Strategy to understand the future orientations and issues of Japan's defense diplomacy.

*Please kindly note that this is an in-person event taking place in Fussa City, Tokyo Metropolis. It will not be streamed online.

 Upcoming Seminar Series
・February 25 (Sat) 15:30-17:30 JST @Iwakuni, Yamaguchi
「Pirates of Japan: Kaizoku and Maritime Traffic on the Seto Inland Sea」
Contact

Security Studies Program of SPF (Japanese available) / YCAPS (English/Japanese available),
E-mail:
SPF: anpo-event@spf.or.jp (Japanese available) / YCAPS: info@ycaps.org (English/Japanese available)
Tel:
SPF: 03-5157-5293 / YCAPS: 080-7631-1865

For media inquiries:
E-mail: spfpr@spf.or.jp
Tel: 03-5157-5395
17:30 JST

Welcome Reception(Drinks)


Welcome to all attendees
18:30 JST
Seminar
Discussion and Q&A session
20:00 JST
Adjournment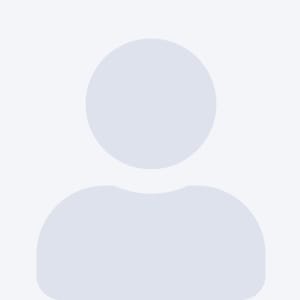 Ippeita Nishida
Senior Research Fellow, Security Studies Program, Sasakawa Peace Foundation
(In Yokota) Community Conversations Seminar Series: Japan's Defense Diplomacy and Its Way Forward with the New National Security Strategy
17:30-20:00 (JST)
English
Fussa Citizen's Hall, Room 1F (Fussa 2455, Fussa, Tokyo 197-0011)
Registration Closed
This event will be an In-Person Seminar. Please note that during the seminar, all attendees, presenters and staff are required to wear a face mask due to health and safety policies.

*During the socializing time before the lecture begins, masks may be removed while eating and drinking but we request that when you are not eating and drinking, please keep your face mask on. Additionally please refrain from attending if you have Flu-like symptoms. All attendees will be asked to sign in for the purposes of contact tracing. Thank you for keeping this event safe for everyone.

Although registration is not required, it can help us to have a more accurate estimate for preparing food, beverages and seating. If you would be so kind, you can let us know if you will/may attend by entering your details into the form on this page.