International Peace and Security Department
Report―Balance Sheet of US Allies: Comparative Study between Asia and Europe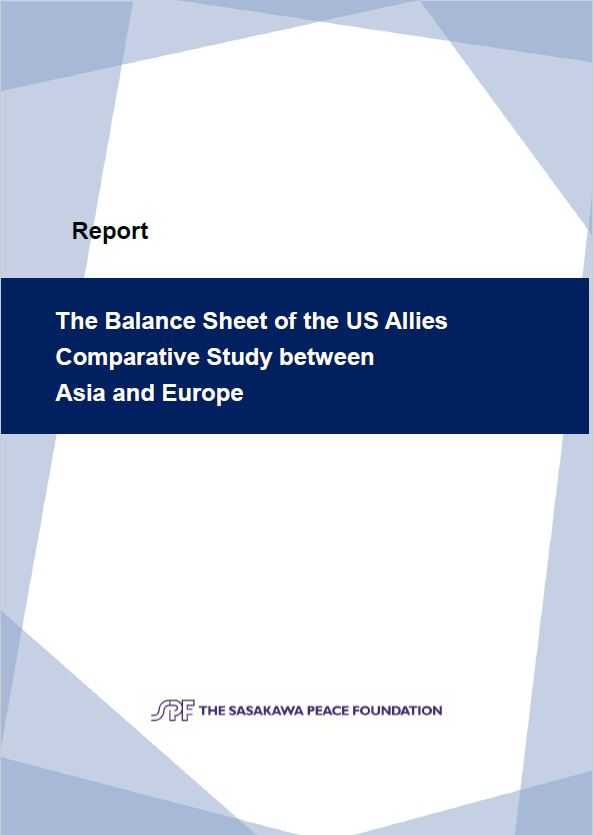 There is no doubt that the Japan-US Alliance remains the cornerstone of Japanese security policy as well as being the most rational means for providing for Japan's national defense. However, in the United States, criticism of unilateralism or asymmetry in the Japan-US Alliance remains persistent. Thus, it is likely that the US will demand its allies to share an ever greater portion of the defense burden in the future.
Under such circumstances, US allies need to consider ways to sustain the alliance relationship whilst minimizing any increase of its military role and defense contributions. To this purpose, it is essential to reveal and underline the full spectrum of advantage and disadvantage that US allies can bring to the alliance in order to highlight its overall strategic importance to the US.
Based on the results of the study, the SPF completed a report of our study.  
For information on related projects and the original text of the report (in English), please refer to the following page:
https://www.spf.org/en/security/programs/V20180171.html
* The content of this report does not indicate the views of the respective nations or specific organizations to which the authors belong.