Gender Investment & Innovation
New form of capitalism in Japan and the Nordic vision: Labor participation, gender equality, and work-life balance
President of Iceland and Japanese Minister of State for Gender Equality and Women's Empowerment consider shared lessons between the Nordic region and Japan
By Jackie Enzmann, Chief Editor
---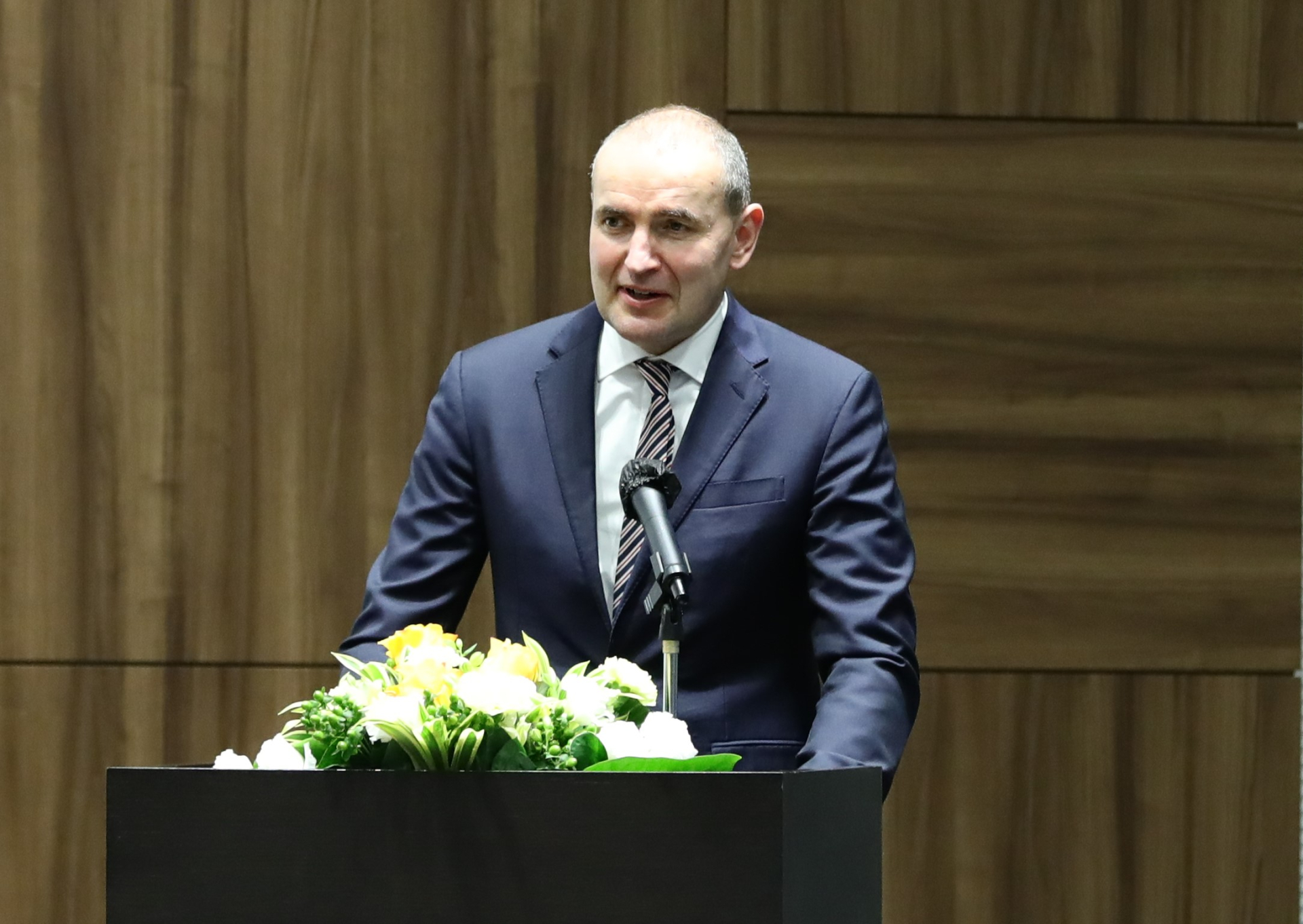 SPF welcomed President of Iceland Guðni Th. Jóhannesson to the foundation to discuss gender equality in the Nordic region and Japan.
On December 5, 2022, the Sasakawa Peace Foundation (SPF) welcomed the President of Iceland Guðni Th. Jóhannesson and Japanese Minister of State for Gender Equality and Women's Empowerment Masanobu Ogura to the foundation for an event titled
"New form of capitalism in Japan and the Nordic vision: Labor participation, gender equality, and work-life balance."
SPF co-organized this official side event for the World Assembly for Women: WAW! 2022 with the embassies for Nordic countries in Tokyo. This event is the first in a three-part seminar series organized by the Nordic embassies focusing on efforts in Japan and Nordic countries to seek an economically, environmentally, and socially sustainable vision for both regions.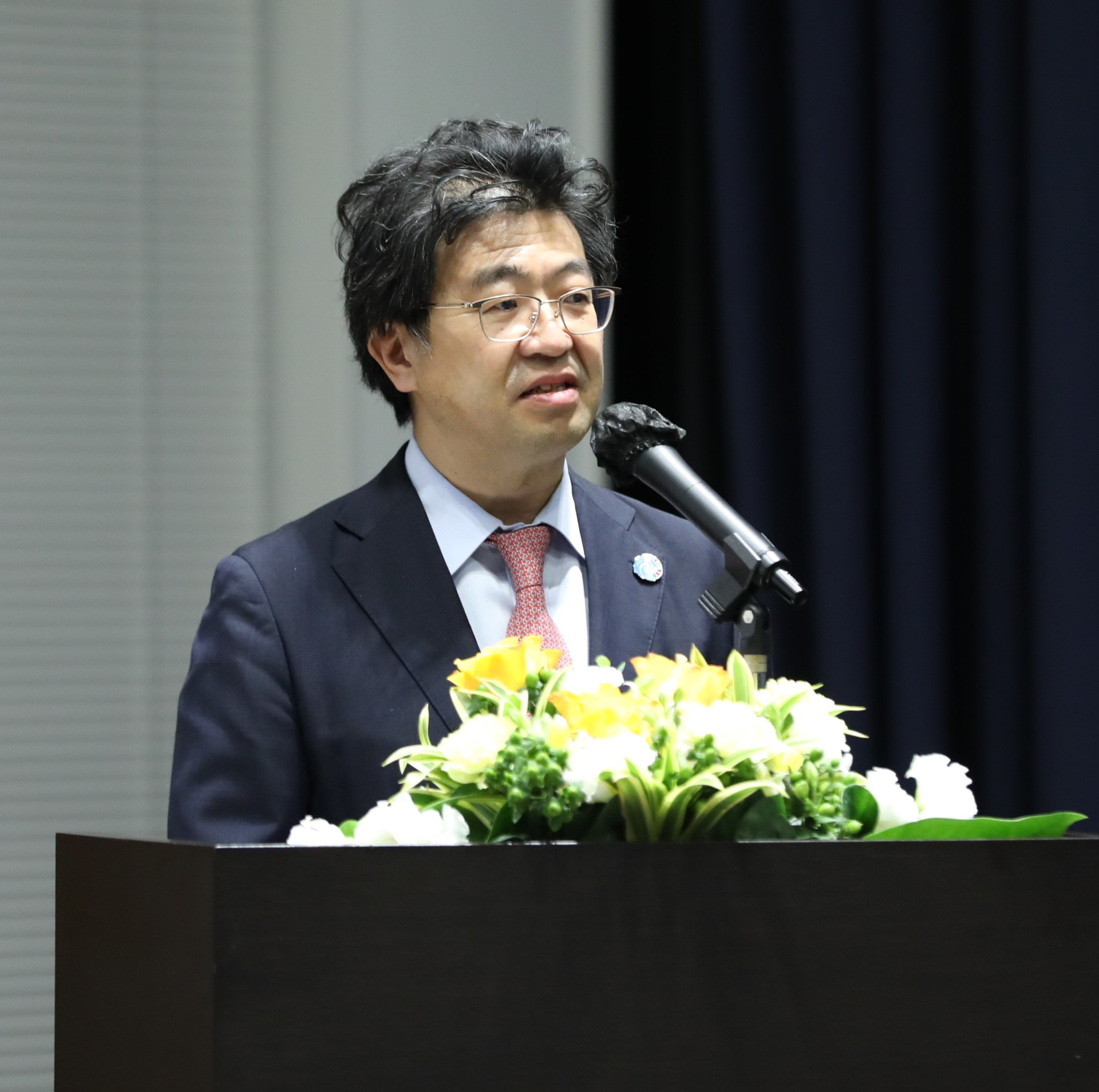 SPF President Atsushi Sunami
SPF President Atsushi Sunami kicked off the event, highlighting women's empowerment and inclusion as central to the foundation's work of seeking out innovative ways to contend with social issues around the world. However, he also noted that Japan still falls behind in gender equality measures, praticularly when compared with countries in the Nordic region.

"When we look at the laws and frameworks, we do see that Nordic countries and Japan are similar. However, in reality, we see that Japan continues to lag behind. We still have gender roles that are still deeply rooted in Japanese society. That is why in Japan we do not have conditions where women can excel and fully demonstrate their capabilities. I'm hoping that through this seminar, we can learn from the example of Nordic countries and deepen discussions on this topic," he said.
Next, H.E. Tanja Jääskeläinen, Ambassador of Finland to Japan, gave opening remarks. She asserted that "equality is the secret ingredient that underpins the Nordic model," arguing that "equal participation in working life and equal opportunities to pursue one's career are very much at the core of Nordic societies, and one of the key reasons we have become prosperous and happy." She also drew a connection between gender equality and national economic performance, asserting that "there can be no robust growth without gender equality, the critical ingredient for any policy aiming for lasting and stable impact."
During the keynote address from the Nordic perspective, President Jóhannesson traced the rapid transformation that occurred in Iceland from a male-dominated society to a more equitable modern state. He credited two key pieces of legislation as instrumental in promoting gender equality in the country: a robust paid parental leave system and a law ensuring equal pay for equal work.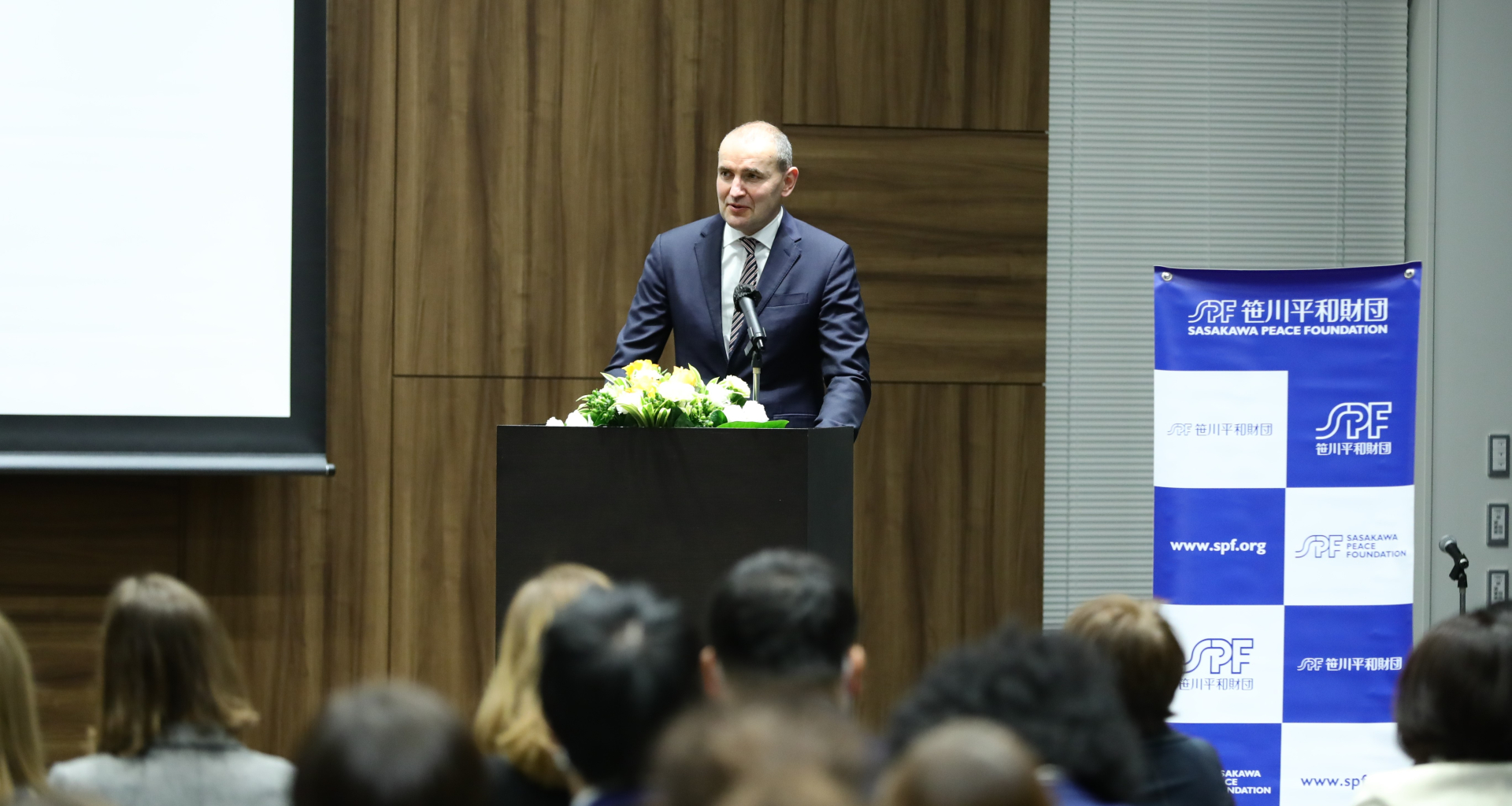 President of Iceland Guðni Th. Jóhannesson
Regarding parental leave in particular, he noted that the right of both mothers and fathers to use this leave is considered an integral part of Icelandic society rather than a point of debate. At the same time, he conceded that the gender pay gap is still a persistent challenge in the country. However, he maintained that the government is taking proactive efforts to eradicate these types of "inbuilt discrimination." 
 
Looking to the Nordic region more broadly, he argued that the countries share a common mindset that places equality at the forefront. This shared perspective in the Nordic region maintains that "we should allow everyone the freedom and right to demonstrate to yourself and others what you are capable of, realize your dreams...Everybody should have an equal opportunity, an equal right to do that. It's about fairness, justice, and equality."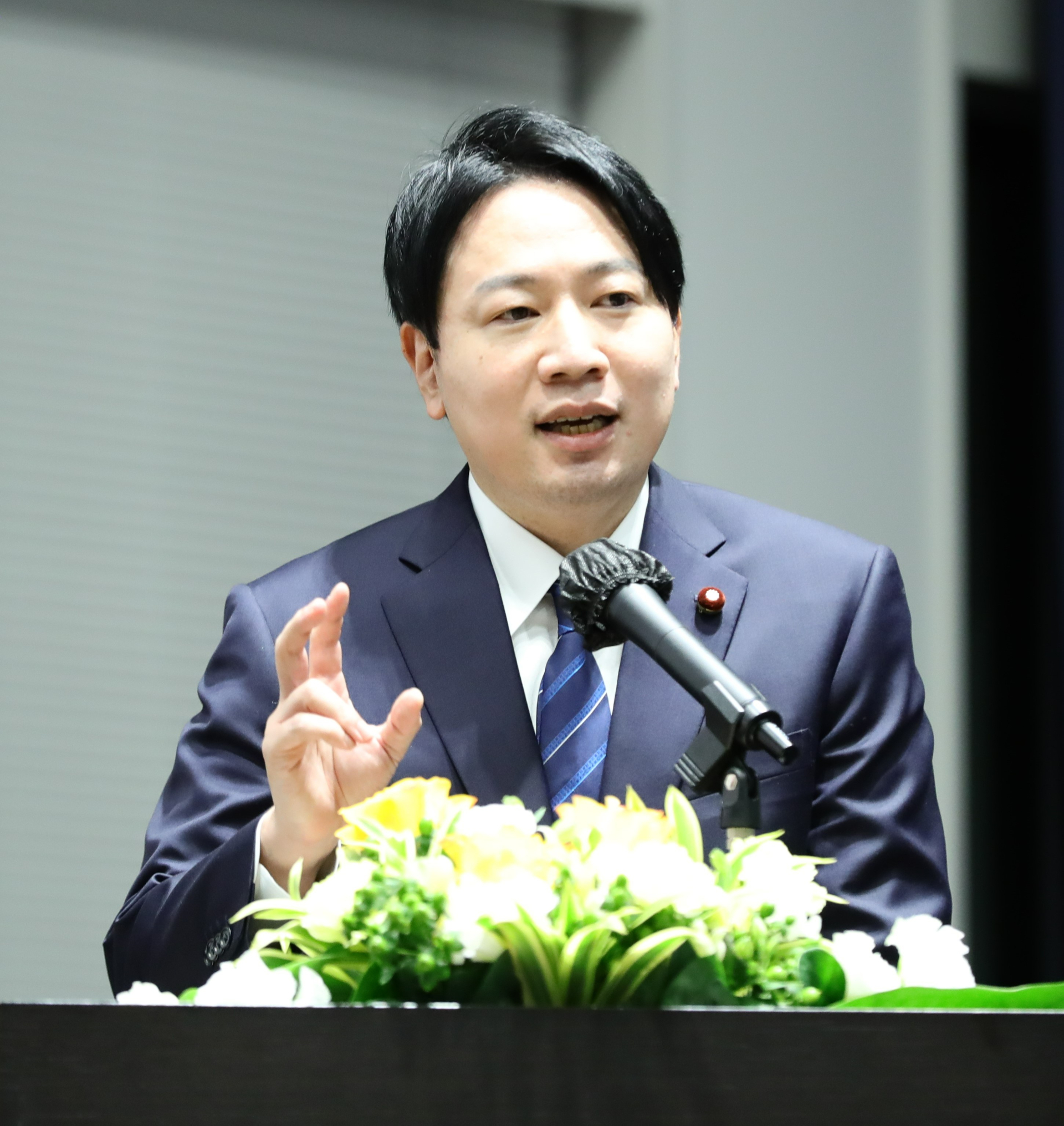 Minister of State for Gender Equality and Women's Empowerment Masanobu Ogura
Next, Minister Ogura provided the perspective of Japan, describing women's economic empowerment as a central aspect of Prime Minister Kishida's new capitalism policy. He outlined the three pillars of Japan's approach to improve gender equality, including tackling the persistent gender wage gap, reducing the burden of household and care work on women, and supporting women in securing leadership positions in the private sector and as entrepreneurs.

He concluded his remarks by expressing a desire to learn from the Nordic region and looked forward to the first ever meeting of Ministers of Gender Equality, which will be held in the upcoming G7 hosted by Japan.

Following the opening remarks, the event continued with two panel discussions featuring experts from Japan and the Nordic region. The discussions focused on female labor market participation in both regions as well as policy ideas for promoting gender equality and work-life balance.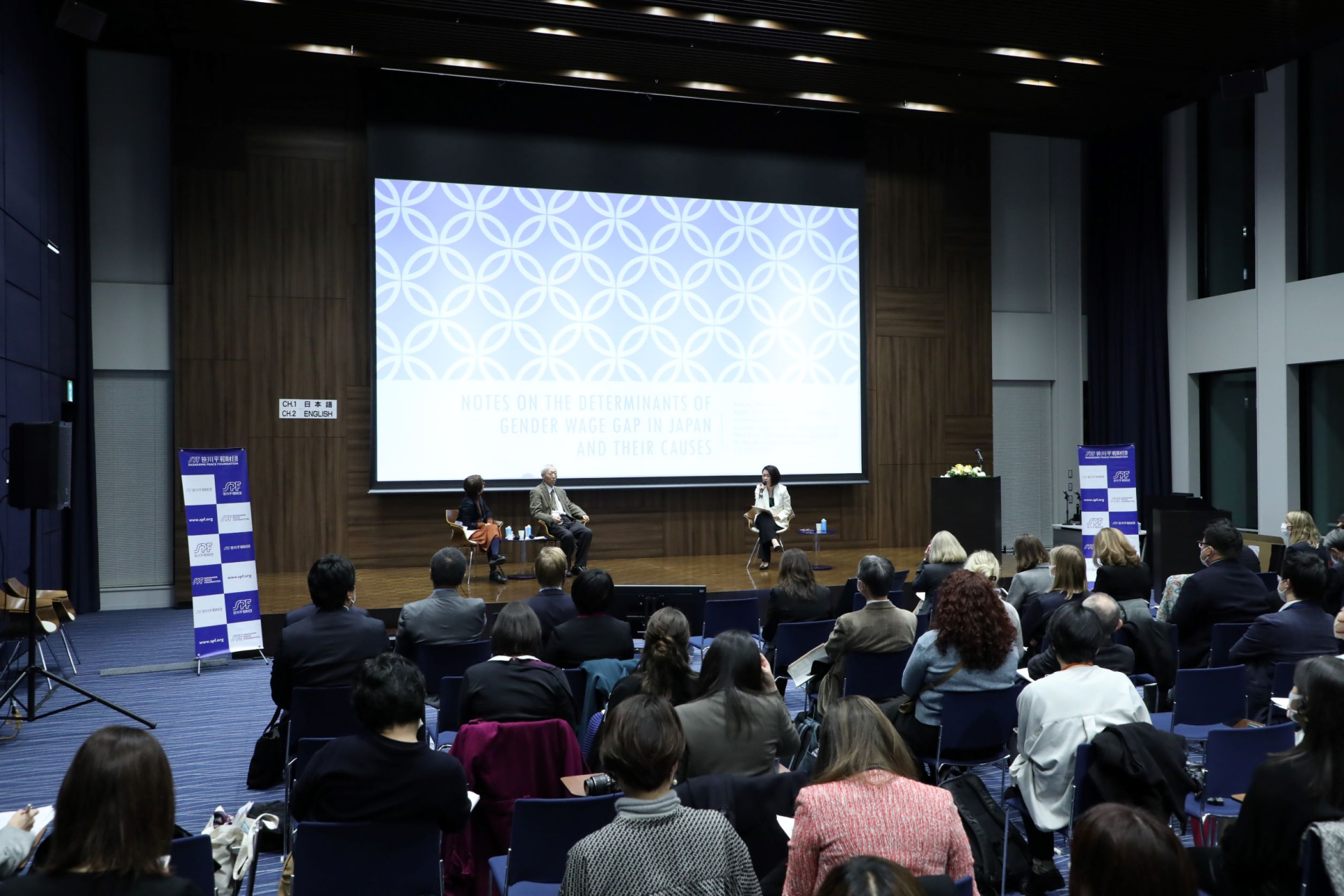 The event concluded with two panel discussions.