Online workshop on the role of digital marketing for female entrepreneurs in Japan and Iran during COVID-19
Middle East and Islam Program
Online workshop on the role of digital marketing for female entrepreneurs in Japan and Iran during COVID-19
By Jackie Enzmann, Chief Editor
---
On July 5, 2021, the Middle East and Islam Program Department of the Sasakawa Peace Foundation (SPF) and the Vice Presidency for Women and Family Affairs and Ministry of Foreign Affairs of Iran co-organized an online workshop entitled "COVID-19 and the Development of Digital Marketing: Policies and Practices with the Focus on Women Entrepreneurs in Iran and Japan."
This online workshop is part of the longstanding partnership between SPF and the Iranian government, which has resulted in several 
joint research projects focusing on women's empowerment 
in both countries as well as emerging topics such as digital innovation and the COVID-19 pandemic.  
During opening remarks, SPF Honorary Chairman Yohei Sasakawa celebrated the successful cooperation between SPF and Iran, noting that the joint program on women's empowerment has achieved "outstanding results." He also pointed to the significance of the Japan-Iran relationship, which can be traced back as far as 1300 years, emphasizing the "importance of the partnership between these two nations with a long history, unequalled in the world, to continue to discuss and solve shared challenges."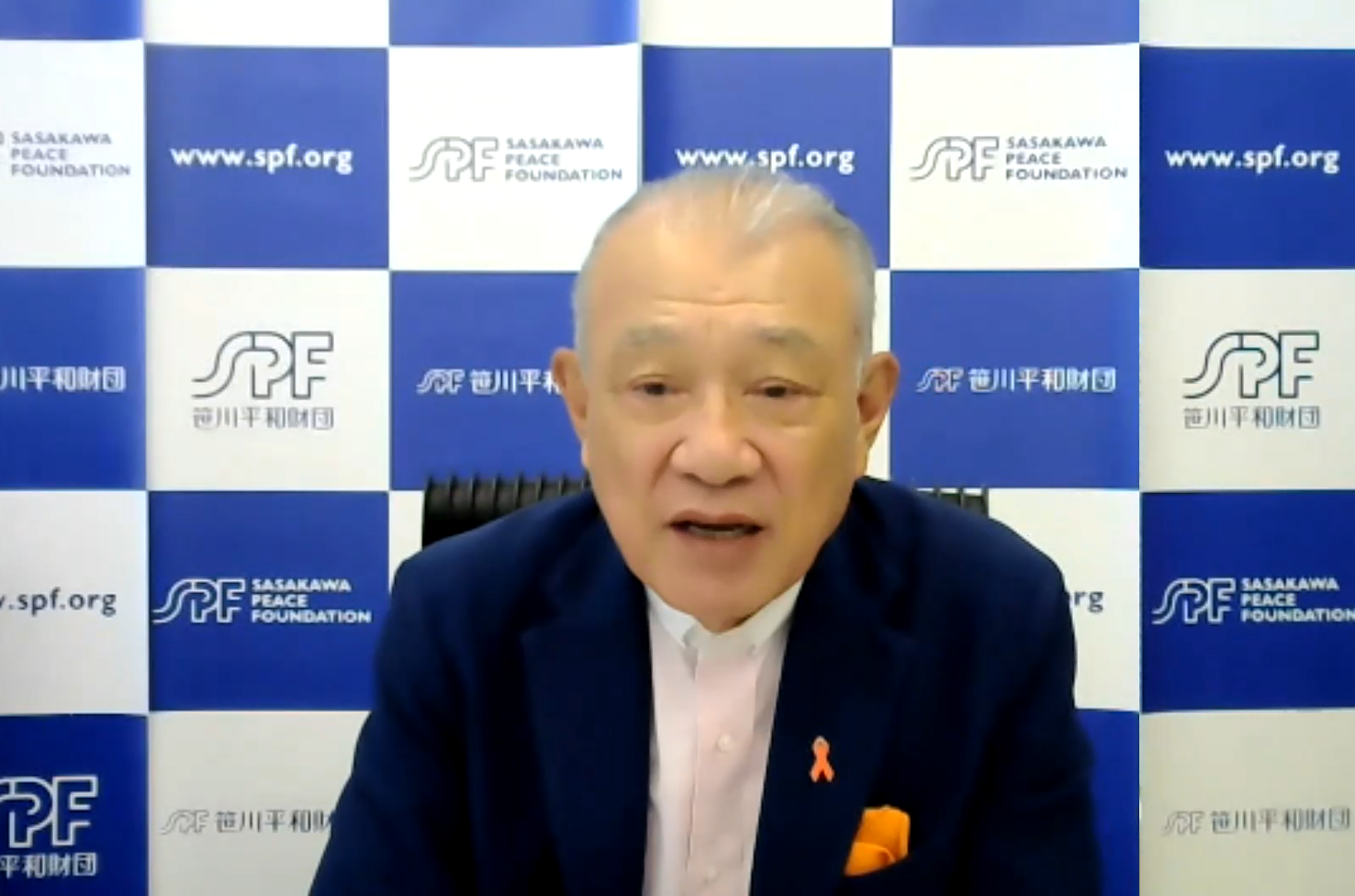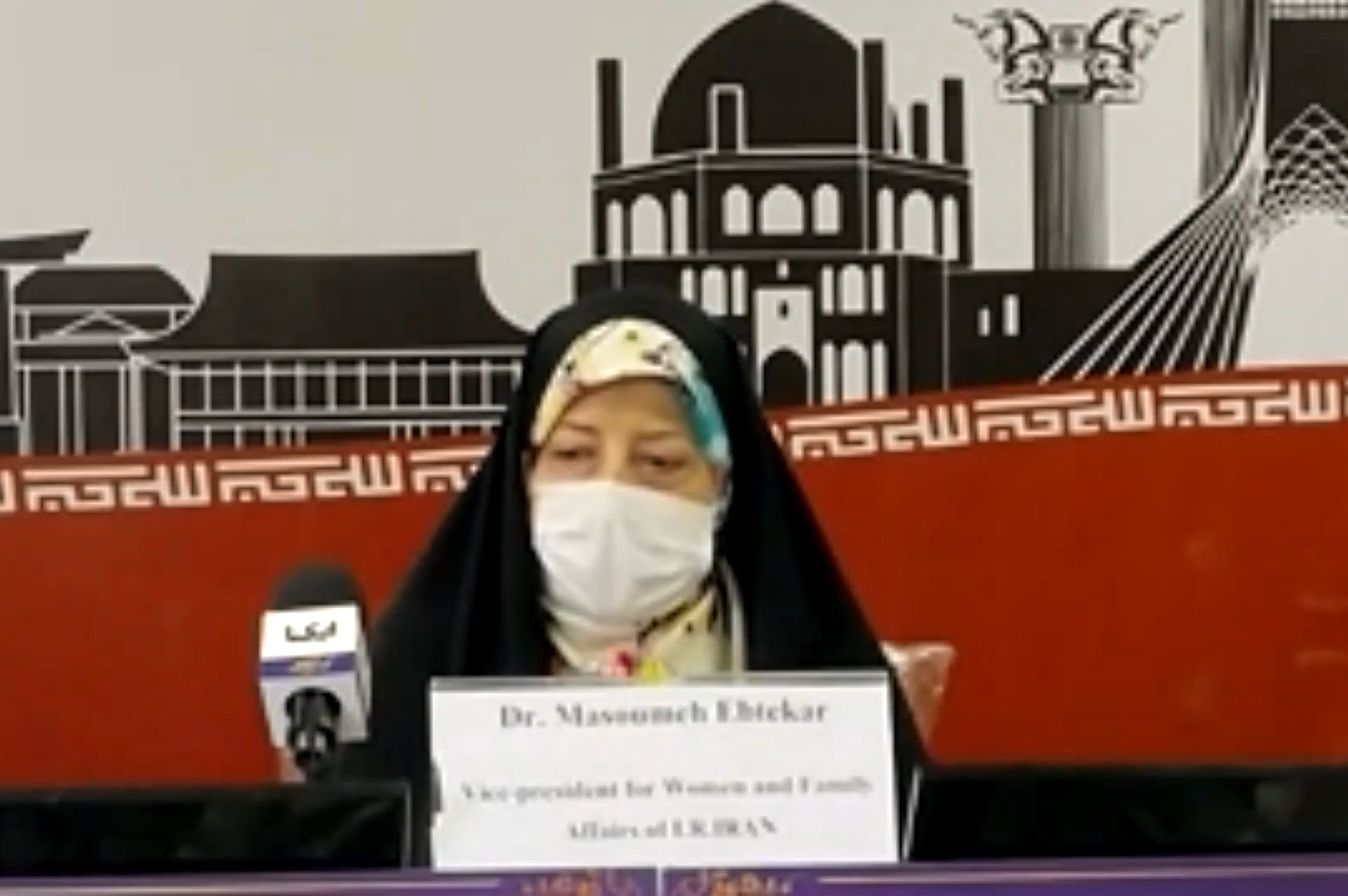 SPF Honorary Chairman Yohei Sasakawa (left) and H.E. Dr. Masoumeh Ebtekar, Vice President of Women and Family Affairs of Iran
H.E. Dr. Masoumeh Ebtekar, Vice President of Women and Family Affairs of Iran
, echoed these sentiments in her keynote remarks, during which she underscored the significance of the longstanding collaboration between SPF and Iran and emphasized the importance of the new joint research into digital entrepreneurship, a critical topic as economic activity has increasingly moved online. "It's very important for our women entrepreneurs to engage in exchange of experiences and also enable them to establish firm digital marketing practices, which will enable them to both exchange their experiences but also their services and products," she explained. 
She also noted that the SPF-Iran joint research projects, which have covered a range of topics including the environment, women's empowerment, and entrepreneurship, have ultimately resulted in boosting people-to-people ties between Japan and Iran. "The human dimension of establishing friendships, establishing more understanding between nations, specifically in these difficult times...I think this is very important and I hope that our workshop today will be a step in that direction."
H.E. Mr. Morteza Rahmani Movahed, Ambassador of Iran to Japan, and H.E. Mr. Kazutoshi Aikawa Ambassador Extraordinary and Plenipotentiary to Iran, also gave opening remarks expressing their appreciation for the collaboration between SPF and Iran as well as their hope for continued progress toward greater economic empowerment of women in both countries.
Following these opening remarks, the full session entitled "COVID-19 and the Development of Digital Marketing" featured remarks from Dr. Tayebeh Siavashi, Senior Advisor for the Vice Presidency for Women and Family Affairs and project expert Shahla Akhtari on the Iranian side, and Dr. Tomoyo Kazumi, Professor of SME Management at Senshu University on the Japanese side.
Dr. Siavashi and Ms. Akhtari both gave presentations outlining a new initiative by the Iranian government to provide professional capacity building for female entrepreneurs who have been impacted by the COVID-19 pandemic. These efforts included holding six online training sessions targeting women in rural as well as urban areas and providing professional development in specialties such as product branding, marketing, technical support for e-commerce, and other relevant topics.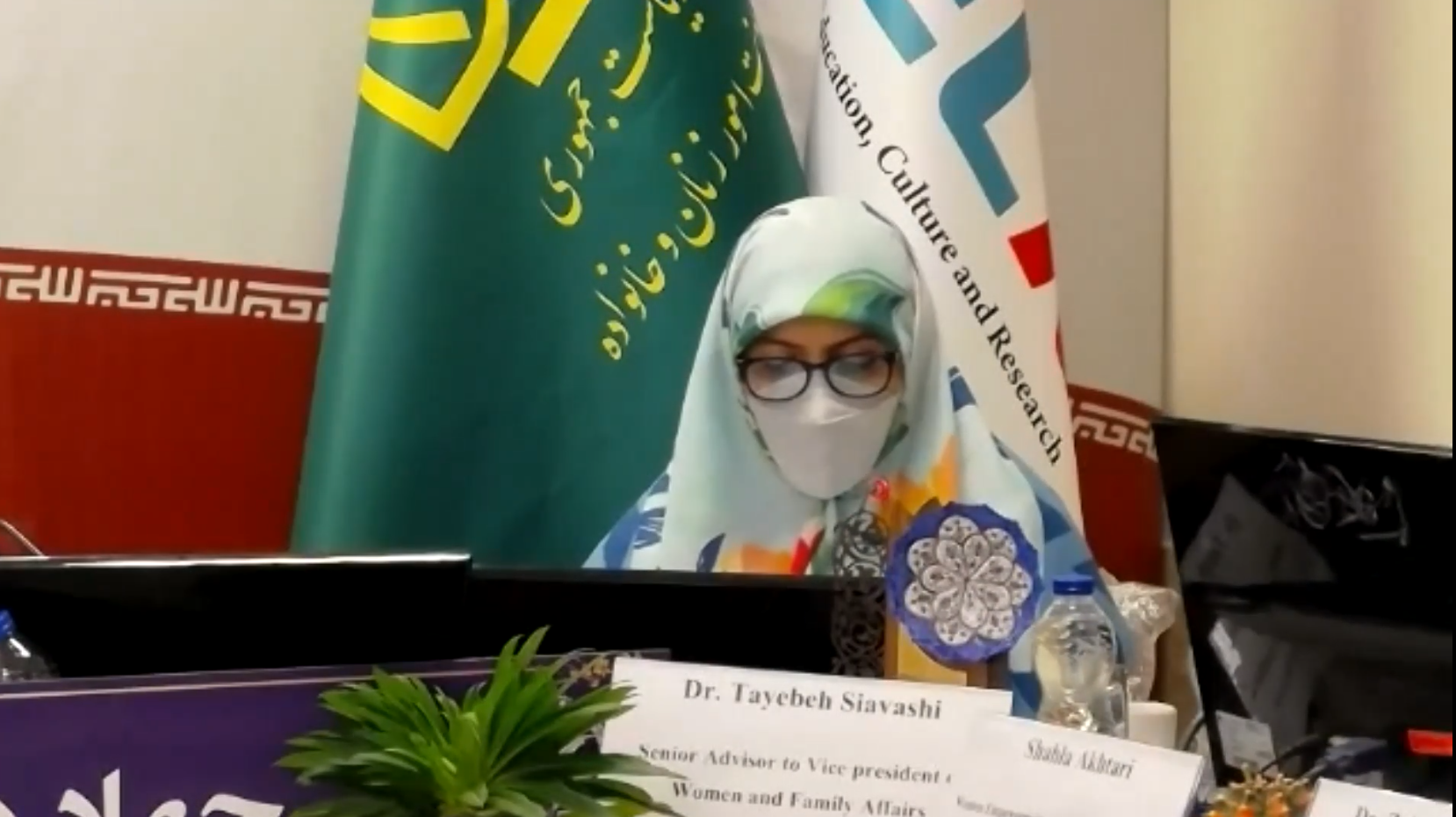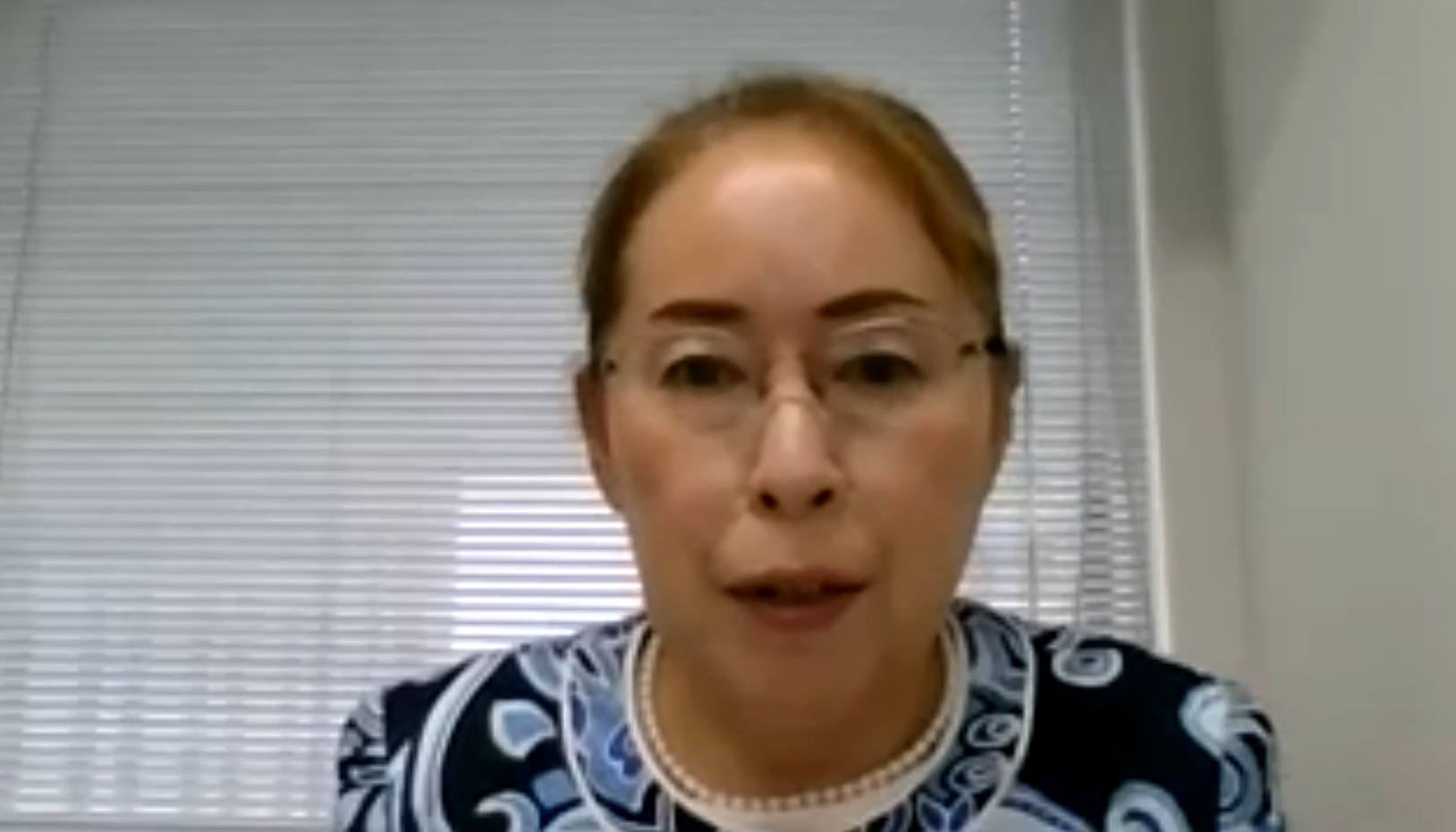 Dr. Tayebeh Siavashi (left) and Dr. Tomoyo Kazumi
Dr. Tayebeh Siavashi (left) and Dr. Tomoyo Kazumi
Dr. Kazumi followed with a presentation about a preliminary study looking into how the COVID-19 pandemic has impacted women entrepreneurs in Japan. While her team is still parsing the data, Dr. Kazumi outlined some of the initial findings, including evidence that women entrepreneurs have reported the pandemic as being more harmful to their businesses when compared to men. However, the survey also indicated that female entrepreneurs have been successful in finding alternatives to face-to-face business by setting up corporate websites and consulting with online communities through social media.
 
Dr. Akiko Murakami, Co-Researcher from Hokkaido University and one of the authors in SPF-Iran joint publication Women, Entrepreneurship, and Economic Empowerment, provided a response to both presentations. In light of the findings presented during the workshop, Dr. Murakami argued that the utilization of digital marketing online services will be key to entrepreneurs' survival, and also asserted that changes to business models and working styles as a result of the COVID-19 pandemic could provide opportunities for greater women's empowerment. She concluded by underscoring the critical role of increasing collaboration among entrepreneurs, policymakers, NGOs, and other stakeholders.
 
To close the session, SPF Executive Director Junko Chano delivered remarks reflecting on the findings of the session and considering the future as moving forward from the COVID-19 pandemic. "The pandemic has brought to us many challenges, but I'm proud to say that in spite of this difficulty, we have made progress in research that prompted an active exchanges of views," she said. "SPF is determined to maintain the partnership with the Iranian government and we are very much looking forward to entering into the next phase of this project.
Jackie Enzmann, Chief Editor
Additional links:
For more from the Middle East and Islam Program Department, visit the program page.