Accord Spotlight publication "Pathways to Peace Talks: Supporting Early Dialogue" incorporates SPF peacebuilding experience in southern Thailand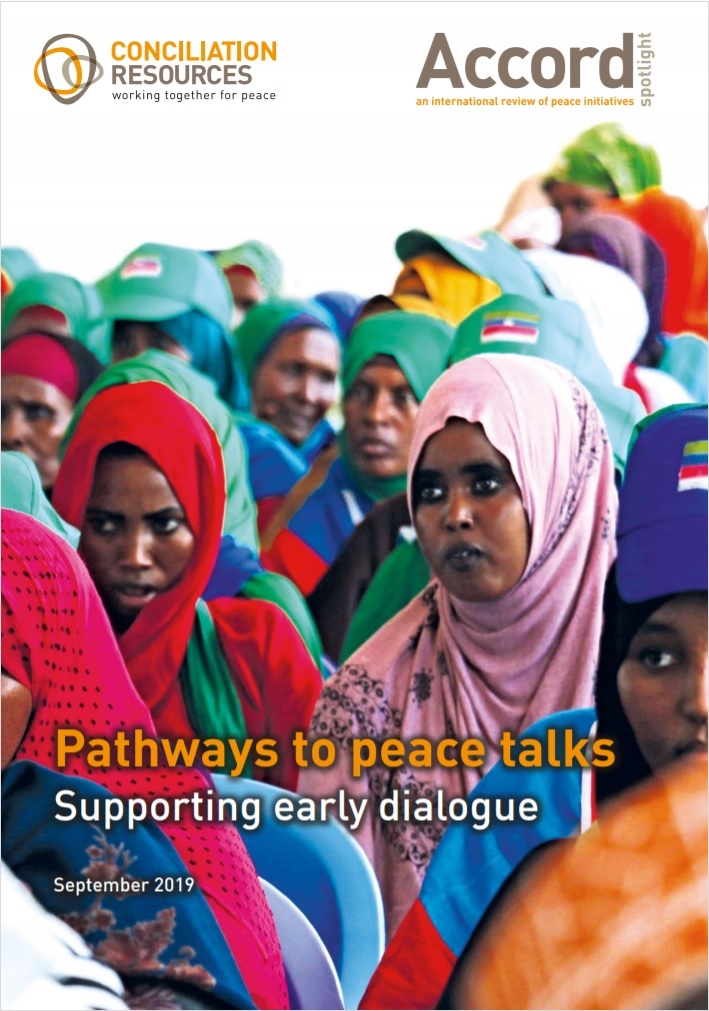 As part of efforts to promote innovation in conflict resolution and work toward a more peaceful society, the UK-based organization Conciliation Resources has published Accord Spotlight, an internationally acclaimed journal series that compiles rigorous analysis of peace processes from around the world. Each issue takes an in-depth look into a particular conflict or peacebuilding theme based on insights from local and international experts as well as the people directly affected by the conflict.

The latest issue, published in September 2019, considers how third-party support of peace processes during the "pre-talk" phase can be improved to encourage productive outcomes. This "pre-talk" phase plays an important role in uncovering potential pathways to peace by creating space to better understand the conflicting parties' motivations while assessing new ideas and approaches through a range of formal and informal communication.

The Asia Peace Initiatives Department of the Sasakawa Peace Foundation (SPF) contributed its years of experience focusing on peacebuilding in southern Thailand for this issue. To read the full Accord Spotlight and learn more about the series, please click here.

For more from the Asia Peace Initiatives Department, please visit the program page.
To learn more about Conciliation Resources, please visit their website.