Security Studies Program
Seminars
Community Conversations Seminar Series
The Third Xi Jinping Administration's Domestic and Foreign Policy and the Taiwan Problem
Co-hosts : Sasakawa Peace Foundation (SPF), Yokosuka Council on Asia-Pacific Studies (YCAPS)
*Announcement from the secretatiat*
Please note that this event has been cancelled due to unforeseen reasons. We apologize for any inconvenience caused to those who registered in advance.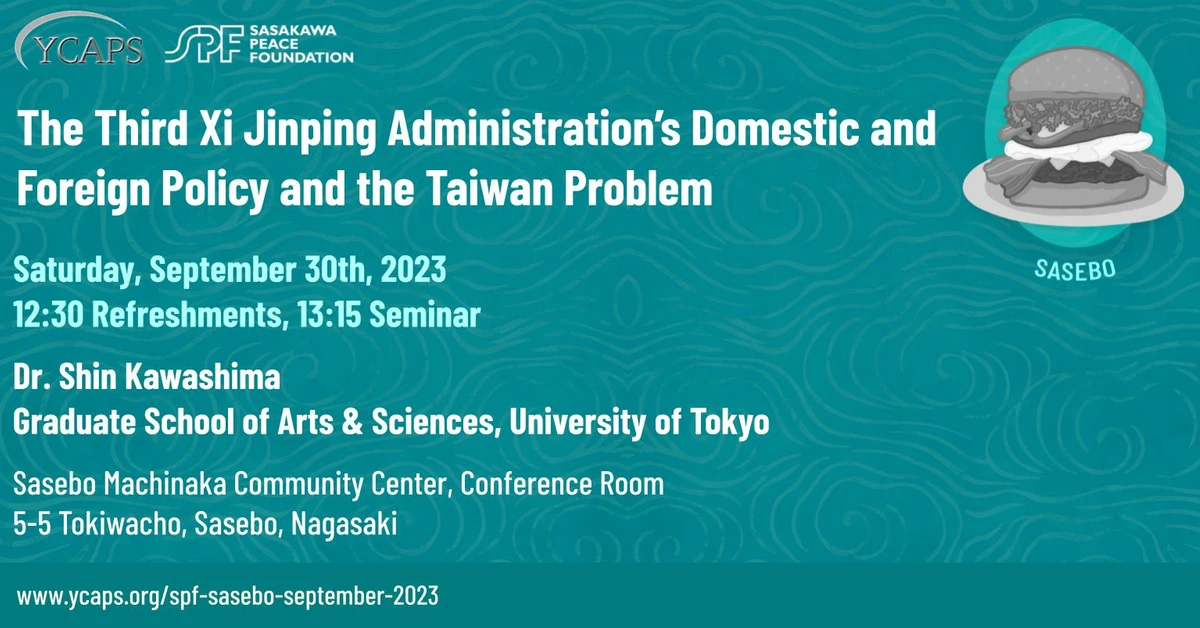 YCAPS and the Sasakawa Peace Foundation are thrilled to announce our next event in Sasebo. This event will feature Dr. Shin Kawashima, who will lead us in a discussion about the Third Xi Jinping Administration's domestic and foreign policy as well as the Taiwan problem.

This seminar will illustrate the domestic and foreign challenges that the Xi Jinping administration is faced with, and its policy for Taiwan. Although the Xi Jinping administration has enough power to control the central committee of the CCP and the central government, it is faced with silent "resistance" of the society at present. Under such a situation, could the Xi Jinping administration attack Taiwan by force as the spout of domestic "dissatisfaction?"

*Please note that this is an in-person seminar taking place in Sasebo, Nagasaki. It will not be streamed online.
*The seminar is an in-person event (free of charge). Please register in advance from the registration button on this page.

*According to local government recommendations, mask usage will be optional; however, we ask that you please refrain from attending if you have Flu-like symptoms. 

*All attendees are welcome to attend the reception before the seminar.
Contact

Security Studies Program of SPF (Japanese available) / YCAPS (English/Japanese available),
E-mail:
SPF: anpo-seminar@spf.or.jp (Japanese available) / YCAPS: info@ycaps.org (English/Japanese available)
Tel:
SPF: 03-5157-5293 / YCAPS: 080-7631-1865

For media inquiries:
E-mail: spfpr@spf.or.jp
Tel: 03-5157-5395
12:30 JST
Welcome Reception (Food and Drinks)
*Available to all attendees
13:15 JST
Seminar
Discussion and Q&A session
15:00 JST
Adjournment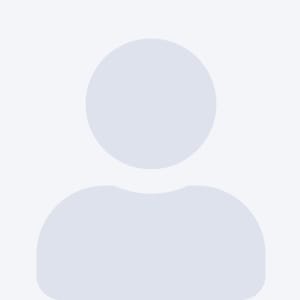 Dr. Shin Kawashima
Professor, Department of International Relations, Graduate School of Arts & Sciences, The University of Tokyo
Cancelled: (In Sasebo) The Third Xi Jinping Administration's Domestic and Foreign Policy and the Taiwan Problem
12:30-15:00 (JST)
English
Machinaka Community Center: Conference Room(5-5 Tokiwacho, Sasebo, Nagasaki 857-0053)