Interview with Dr. Transform Aqorau, the man who has reformed fisheries in the Pacific
Pacific Island nations' true independence hinges on the management of fisheries resources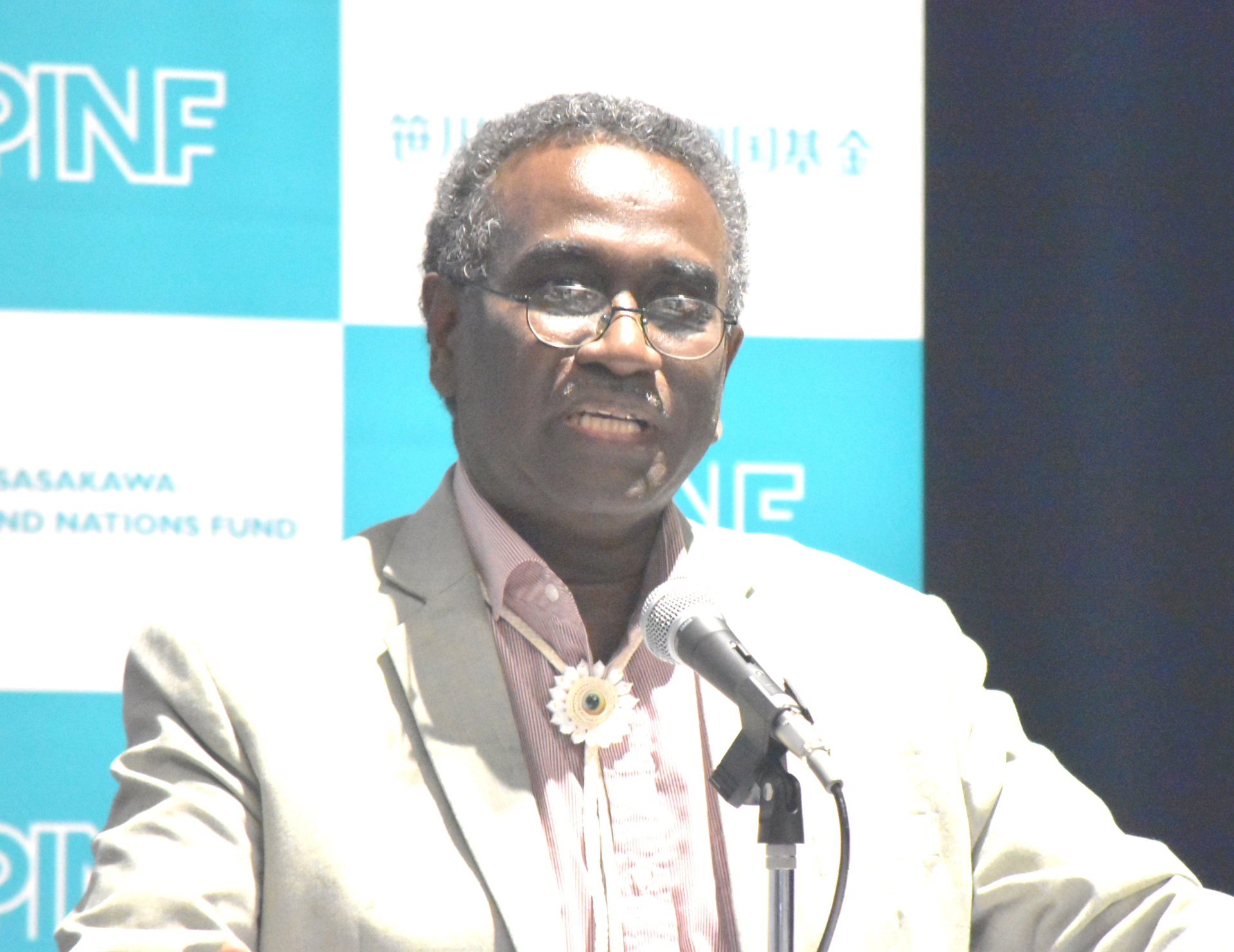 Dr. Transform Aqorau (Technical and Legal Adviser at the Office of Parties of Nauru Agreement) has managed to enforce thorough management of his country's fisheries resources and successfully developed a new fisheries business scheme with the aim of bringing true independence to Pacific Island countries. He started this interview by reminiscing about his association with Japan in his younger days, and went on to present his clear vision and passion about the new era of the Pacific Island nations.
Interview Summary:

You are from the Solomon Islands. What are your associations with Japan or do you have any personal episodes in relation to Japan?

I actually spent a fair bit of time with fishermen from Japan. I come from the Solomon Islands. That is where Maruha, one of the largest companies in Japan, had a fishing company as a joint venture with the Solomon Islands government. I am actually from the island where the company was based. I grew up watching these old fishermen from Okinawa. I grew up with the tuna industry surrounded by Japanese people.

The SPF is very interested in changes led by the Pacific Island nations in the Pacific region. Tell us about the Parties of Nauru Agreement (PNA) and other initiatives you have been involved in.

Some of the most transformative events that have happened in the Pacific Islands are the establishment of the PNA Office in 2010, and the implementation and full development of the Vessel Day Scheme (VDS), i.e. rights-based instrument driven by the PNA. Other countries have choices that they can make for economic development, whereas we have very few choices. We only have fisheries resources. Through my association with Japanese people, I have seen what the tuna industry can do for small economies and villages. That has had a big influence on me in shaping the way in which we ensure that we get a bigger and fairer share of benefits from these fisheries resources. Through the VDS, we are simply establishing our private property rights over our resources, and adding value to them in ways that improve benefits to our countries.

In recent years, the Pacific Island countries seem to be changing their relationship with development partners and striving to reinforce their independence.

Let me make it clear that Japan is a very important development partner to the Pacific Island countries. In the last few years, the countries have developed and have more choices now. You see the emergence of China and Russia. Even Cuba is becoming an important player in the Pacific. The world is changing. I'd rather like to see development partners like Japan and the European Union support us to graduate out of aide dependency. Japan has been able to demonstrate that a country can develop from very limited natural resources by investing in its people, research, science and technology. I'd like to see those kinds of values being shared with us.

The SPF SPINF (Sasakawa Peace Foundation/Sasakawa Pacific Island Nations Fund) is launching the Cutting-Edge Series, an attempt to communicate Pacific Island nations' initiatives directly to Japan.

There is a limit to government-to-government relationships, which is very well defined and confined to rules and regulations, whereas the SPF is not constrained by confines of diplomacy. You are providing a very important opportunity. I encourage you to continue building on that. Climatic conditions and oceanographic conditions of the Pacific Ocean have global ramifications for weather patterns and storms in Europe. We cannot underestimate their significance. To that extent, you have an important role in bringing us from the Pacific Island countries and promoting understanding and dialogs in a way that governments cannot do.
View the video below for a full interview with Dr. Transform Aqorau.