Interview with Dr. Atsushi Watanabe, Senior Research Fellow at the Ocean Policy Research Institute, Sasakawa Peace Foundation on the blue economy
By Ayako Yutsudo, Public Relations Division Translated by CR
---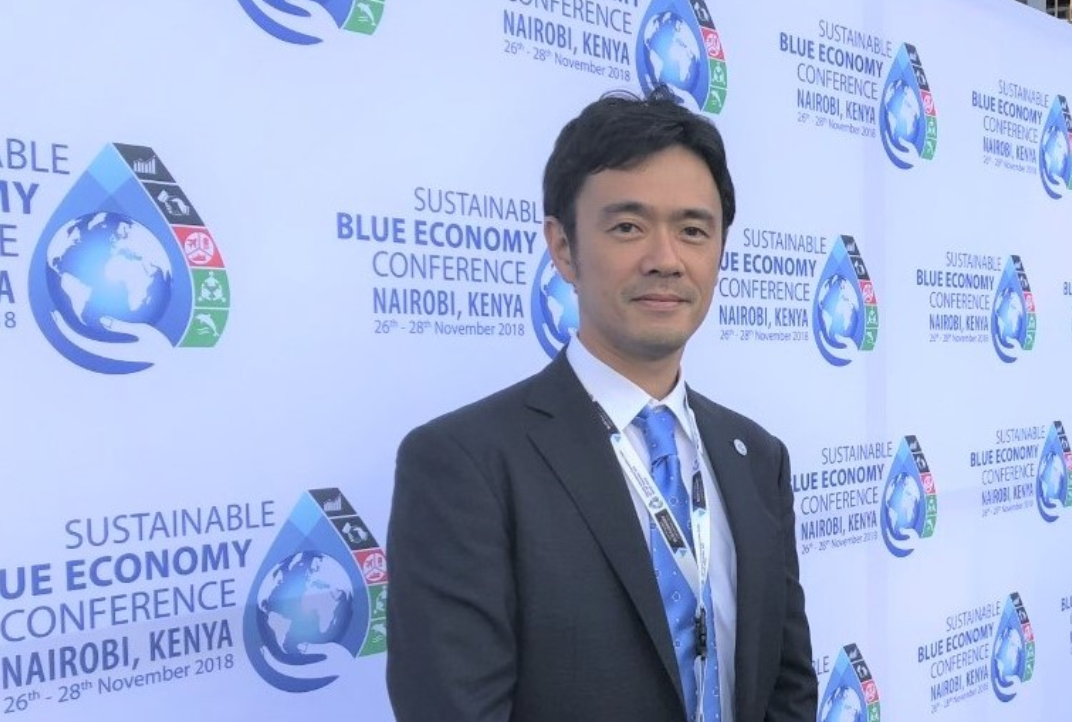 "The blue economy is attracting attention around the world, but it's still not very well known in Japan," says Dr. Atsushi Watanabe, Senior Research Fellow at the Ocean Policy Research Institute. We spoke to Dr. Watanabe about the blue economy, which some say is essential for humankind's survival on earth, and the challenges it faces.
The blue economy is attracting attention worldwide
What does the phrase "blue economy" mean?
Dr. Watanabe:
 The blue economy basically refers to ocean-based industries. However, the blue economy is unique in that it is based on the concept of sustainable and holistic development of the economy and society by protecting the oceans.  
Japan is a member of the High Level Panel for a Sustainable Ocean Economy, which is based on the blue economy concept and focuses mainly on Europe and Africa. Supporters of the blue economy recognize that oceans are the key to realizing a so-called circular economy, which relies on sustainable supplies of food, resources, and energy that is not reliant on fossil fuels.
The blue economy is also growing steadily. According to the Organisation for Economic Co-operation and Development (OECD), the value of ocean-based industries is expected to double from $1.5 trillion in 2010 to $3 trillion by 2030.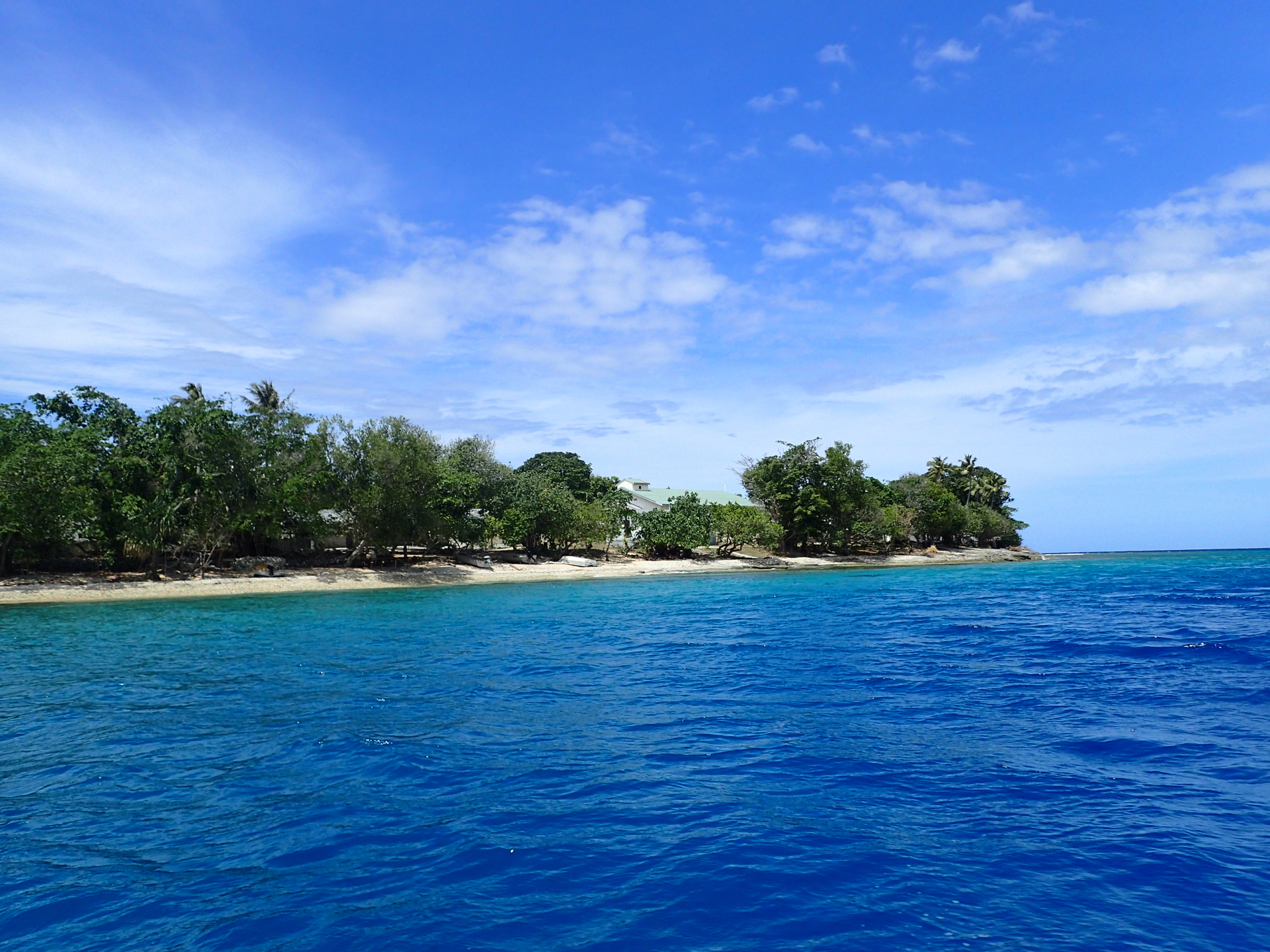 The oceans have long provided food for people around the world while also supporting the global economy
What do you mean by ocean-based industries?
 
Dr. Watanabe: Traditional ocean-based industries generally refers to fishing, which includes fisheries and aquaculture, as well as shipping and shipbuilding. Some of the newer industries include marine tourism and renewable energy, which have been attracting attention in recent years.

However, the current model of pursuing economic benefits without due consideration to conservation is not sustainable because it leads to over-exploitation of marine resources, environmental pollution, and climate change.

How can we promote more sustainable ocean-based industries?
 
Dr. Watanabe: That's the ultimate goal of the blue economy, which is to minimize the impact of ocean-based industries on the environment and its resources. This creates the opportunity to pursue economic growth that also conserves, or in some cases restores, marine ecosystems, in order to create a safer and more sustainable society.
 
The blue economy also has an important role to play in support of the UN Sustainable Development Goals (SDGs), particularly Goal 14, which aims to "conserve and sustainably use the oceans, seas and marine resources for sustainable development."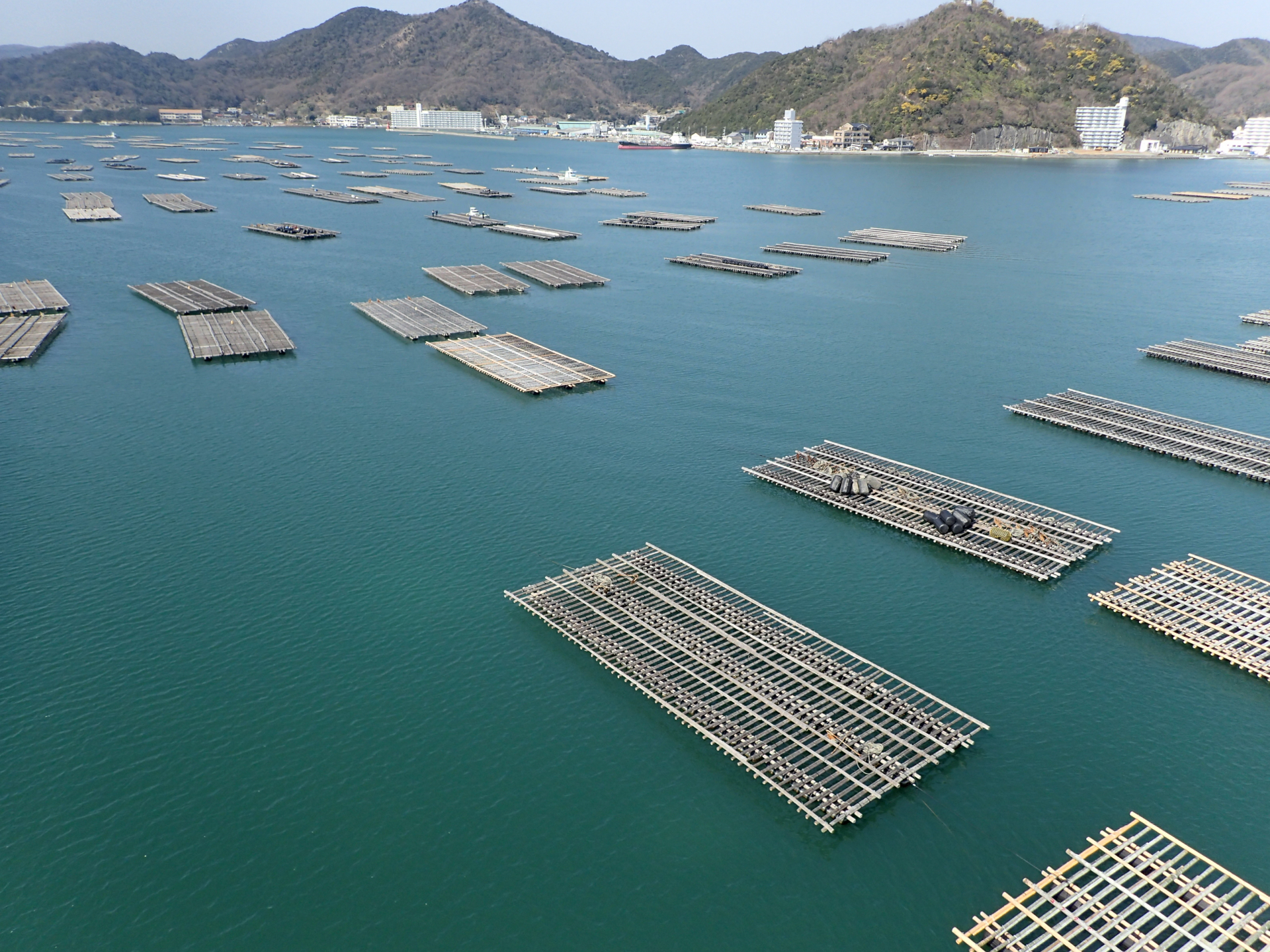 Oyster rafts in Hinasechō, Bizen City, Okayama Prefecture, where the blue economy is revitalizing the region
Do you see any barriers to the blue economy being more widely adopted?
 
Dr. Watanabe: There are many different players active in ocean-based industries, and each one operates at a different scale and uses the oceans in their own unique way. These industries also span both the public and private sectors, making close coordination among the relevant players critical to successful implementation of the blue economy model.
 
The blue economy is also dependent on many external factors such as climate change, natural disasters, world politics, and the economy. When considering marine issues, it's important for policymakers to think in the long-term while bearing the risks in mind rather than simply focusing on results in the short-term.
Revitalizing the entire community through the blue economy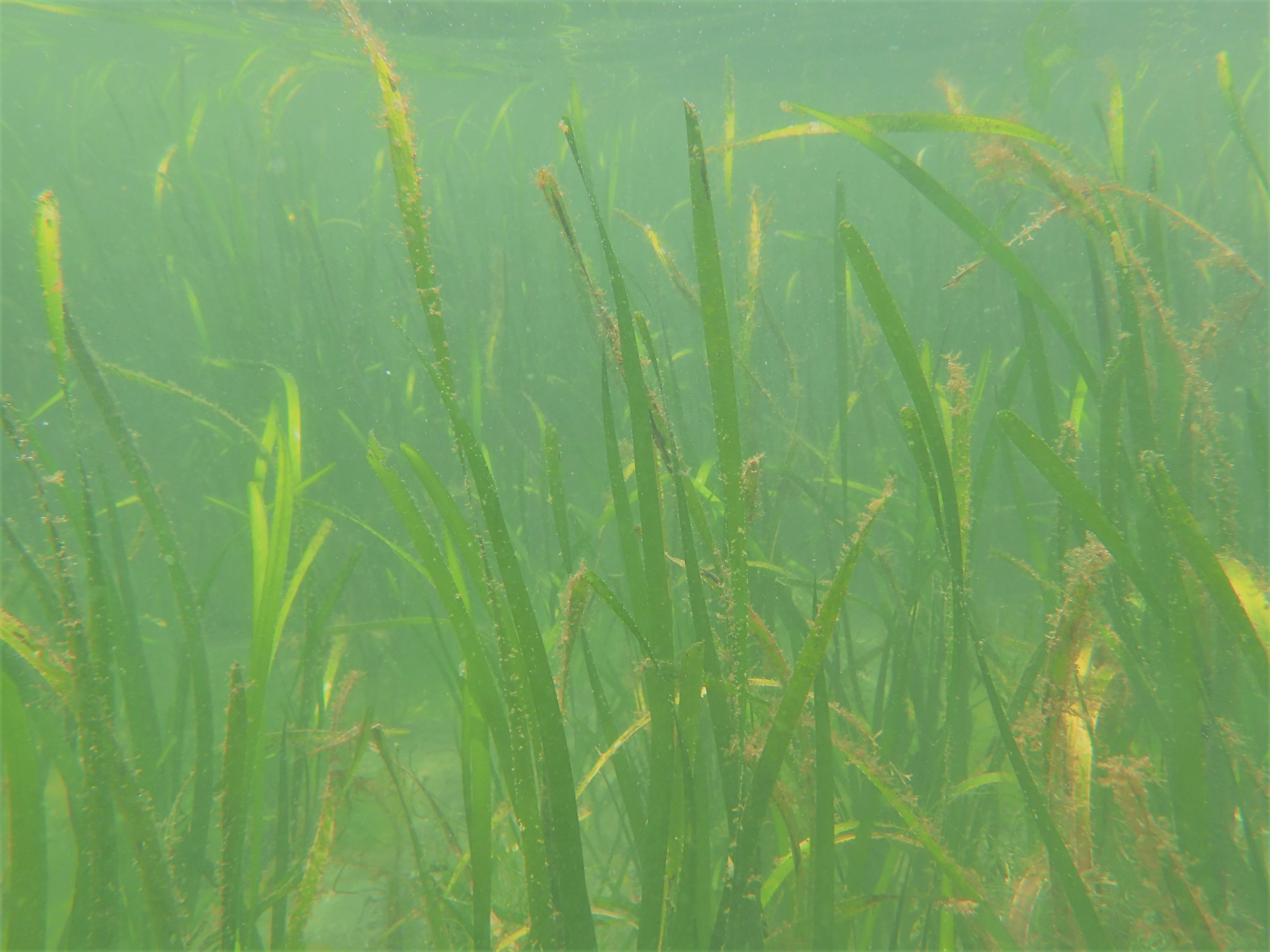 Eelgrass, found widely in the Northern Hemisphere
What are some of the success stories of the blue economy?

Dr. Watanabe: There are many examples of successes using the blue economy concept. In Japan, Hinasechō in Bizen City, Okayama Prefecture, was able to save a particular kind of aquatic plant called eelgrass, which contributed to revitalizing the local community.

The seas around Hinasechō were once home to extensive eelgrass fields, which provided hiding places for various sea creatures and supported a dynamic marine ecosystem. However, by 1980, the eelgrass field near the town had nearly disappeared due to deterioration of the water quality and land reclamation activities nearby.
 
In fact, it was the local fishermen who were concerned about the condition of the fish stocks and began the work to regenerate the eelgrass fields. While things did not go smoothly at first, with the cooperation of prefectural employees and university researchers, the eelgrass field began to recover over a period of about 20 years, and now it is estimated that it has recovered to about 40% of its peak area.
 
This conservation project has also been integrated into the curriculum in local schools. At a junior high school and a high school in the area, students learn from fishermen about the recovery of the eelgrass, providing a valuable educational opportunity and giving the fishermen a chance to take pride in their work.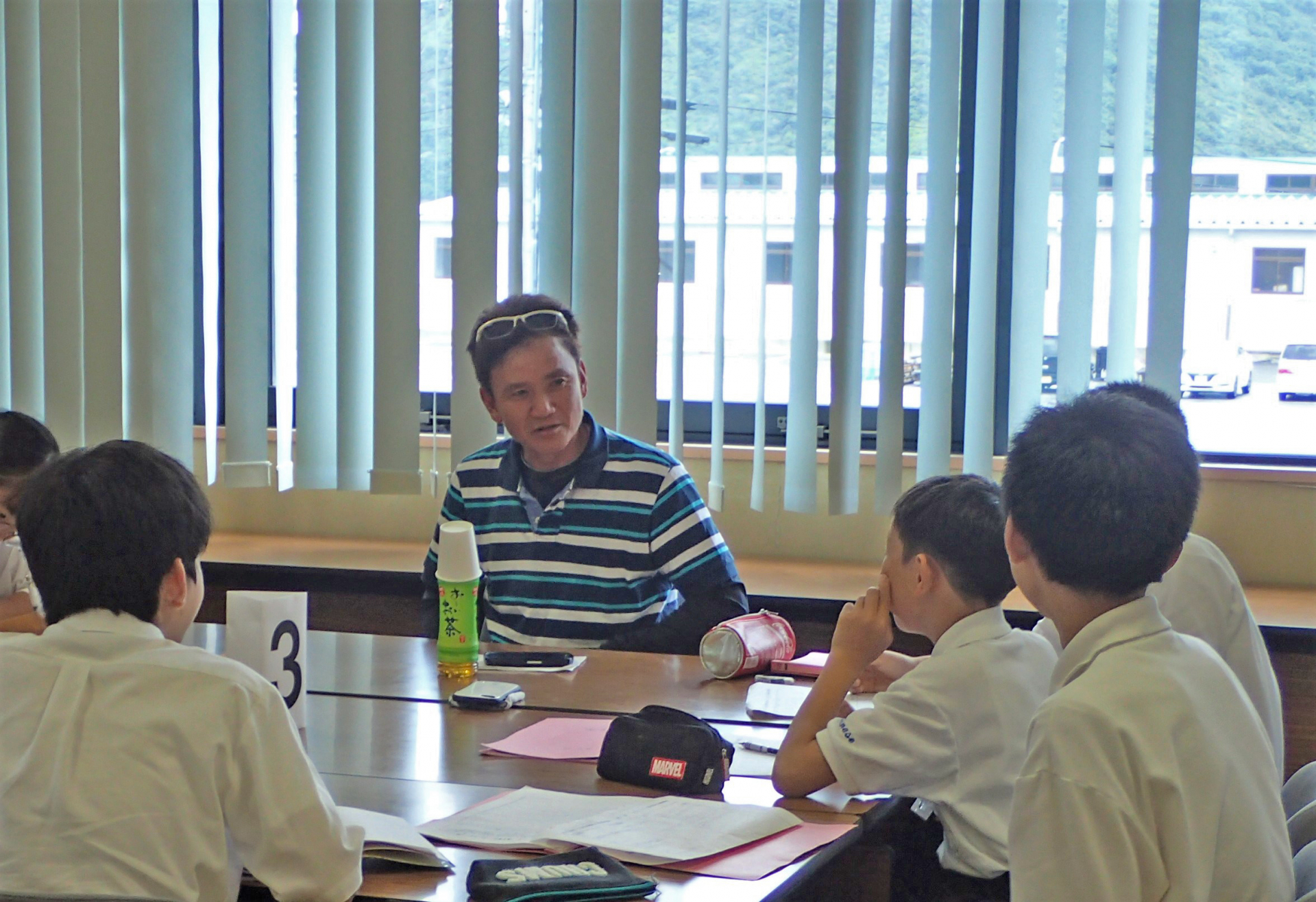 Junior high school students interviewing a fisherman

Bizen City in Okayama Prefecture has also launched a project called "Bizen City Satoumi Satoyama Brand Promotion Council with Integrated Coastal Management (ICM)." This framework promotes the branding of various local resources, from agricultural and marine products to ecotourism, in recognition of the deep and often personal cultural and economic ties linking the people in local areas of Japan and the natural assets of the region (sato for hometown, umi for oceans, and yama for mountains).  This project has drawn visitors from Japan and overseas, including the Middle East, which has a marked interest in the regeneration of shallow water ecosystems.
 
In cases like these, would you say that cooperation with both public and private actors has been an important aspect of success?
 
Dr. Watanabe: Absolutely. I've seen many cases and can say that collaboration is the key to success. In Hinasechō, we are seeing a lot of enthusiasm at the local level because the residents have been passionate about saving the eelgrass fields for more than 30 years. They refused to give up, even though it took a long time for them to see measurable results.
Promoting the blue economy by sharing successful models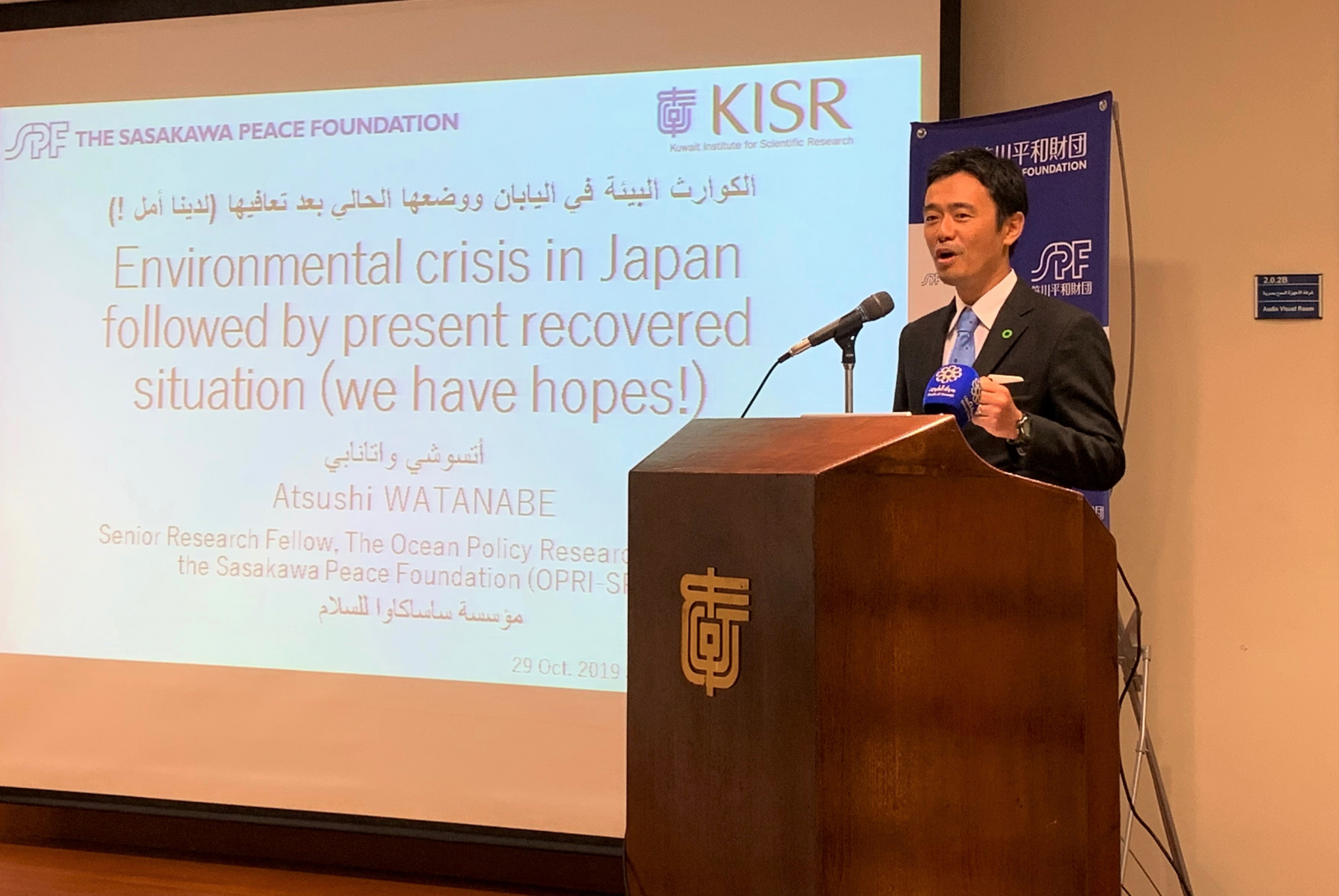 A lecture in Kuwait, where interest in the blue economy and Satoumi is growing
Please tell us about your research.
 
Dr. Watanabe: In order to promote the blue economy, we are collecting and analyzing success stories drawn from various natural and social environments around the world. This research allows us to identify potential reasons for their success and pinpoint challenges that can be expected if the same model is applied to other regions. Currently, we are conducting research about the state of the blue economy not only in Japan but also in Africa, Pacific island countries, and the Middle East.
 
Through this analysis, we've noted some common features among the successful cases. Often, new technologies or cutting-edge knowledge has been used to augment more traditional industries or regional practices, encouraging novel applications of existing industries and more creative use of resources. For example, the application of new technology in support of eelgrass reproduction in Bizen City was used by the long-established fishing industry, allowing for successful implementation of the blue economy model.
 
Do you plan to publish these research results?
 
Dr. Watanabe: We will announce our results at the UN Ocean Conference in Portugal in 2020. Around that time, I'm also hoping to share this research with the general public through publications on our website and other materials.
About Dr. Atsushi Watanabe:
Dr. Watanabe has been a Senior Research Fellow at the Ocean Policy Research Institute at the Sasakawa Peace Foundation since 2018. After finishing his Doctor of Science at the Department of Earth and Planetary Science, University of Tokyo in 2004, he joined Nagoya University Graduate School of Environmental Studies as a Postdoctoral Researcher, conducting studies on ocean carbon dioxide absorption and its seasonal and spatial variabilities. Beginning in 2008, he started working as an assistant professor at institutions such as Tokyo Institute of Technology Graduate School of Information Science and Engineering. His research focuses on topics including climate change, aquaculture, and the human impact on coastal ecosystems.