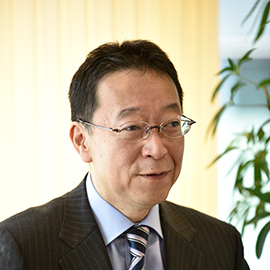 International Peace and Security Department
・Japan-U.S. alliance
・Security in Asia
・Politics and diplomacy of Japan and the United States
Academic/Professional Background
In October 2016, Watanabe joined the Sasakawa Peace Foundation after serving as a senior fellow and a director of foreign and security policy research at the Tokyo Foundation from 2009 to 2016. He served as a senior fellow at the Mitsui Global Strategic Studies Institute in Tokyo from 2005 to 2009. In 1995, Watanabe joined the Center for Strategic & International Studies (CSIS) in Washington, D.C. He served as a visiting research scholar, research associate, fellow, and senior fellow until 2005. He is currently an adjunct fellow of CSIS.
 
Watanabe received his D.D.S. from Tohoku University in Japan and his M.A. in political science from the New School for Social Research in New York.
・ "Powers out of Control: Why the US, China & Russia are Threats to the World?" [co-authored with Daisuke Kondo et.al. in Japanese] (Kodansha, 2017)
・ "Asia Pacific Countries and the US Rebalancing Strategy" [co-authored with David W.F. Huang et.al.] (Palgrave Macmillan US, 2016)
・ "NATO and Asia Pacific" [co-authored with Alexander Moens and Brooke A. Smith-Windsor et.al.](NATO Defense College, 2016)
・ "NATO after the Cold War" [co-authored with Tomonori Yoshizaki et.al. in Japanese] (Minerva Shobou, 2012)
・ "Are the US and China Trading Places in 2025: History Tells the Truth of the US-China Relations" [in Japanese] (PHP Research Institute, 2011).