International Information Network Analysis (IINA):
New English edition presenting expert analysis on critical global issues
2019.04.24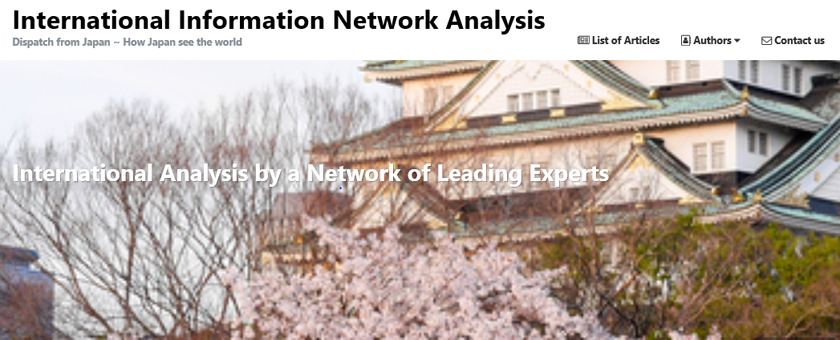 The Sasakawa Peace Foundation (SPF) is pleased to present the new English edition of the International Information Network Analysis (IINA) website, featuring commentary and analysis of international affairs from a Japanese perspective.
Pieces published on IINA have been carefully selected for their objectivity, accuracy, timeliness, and relevance for Japan, and cover a variety of topics from human security to nontraditional security threats and cybersecurity as well as traditional and regional security topics. These articles are written by a team of specialists from SPF and outside analysts who all lend their expertise to provide new insights into complex global issues.
For more, please visit the IINA website:
https://www.spf.org/iina/en/
Tsuneo Watanabe, Chief Editor of IINA:
The IINA website in Japanese was launched by the Sasakawa Peace Foundation in 2018 to provide the kind of timely and insightful analysis of international affairs that Japan needs to be able to contribute effectively to the peace and stability of a rapidly changing world and thereby ensure its own peace and prosperity.
SPF has long been actively engaged in international exchange in a broad range of fields, and this has given us a fuller understanding of the trends and forces that shape world events. Building on such assets, we hope to become a source of truly useful, unbiased information for policymakers and other experts in a world that is increasingly being inundated with "fake news."
Tsuneo Watanabe's IINA profile:
https://www.spf.org/iina/en/author/tuneo_watanabe.html
Please direct all inquiries to:
Public Relations Division, The Sasakawa Peace Foundation
Email: spfpr@spf.or.jp
Phone: 03-5157-5398
Website: https://www.spf.org/