Ocean Policy Research Inst.
Courtesy Visit by a delegation from the Centre for Higher Defence Studies, Italy
On October 20, 2022, Dr. Atsushi Sunami, president of the Sasakawa Peace Foundation, received a courtesy visit from a delegation from Italy's Centre for Higher Defence Studies (CASD) and the Italian Defense Attaché. They held a lively discussion about areas for joint initiatives and potential collaboration on issues including the Women, Peace, and Security (WPS) agenda.

In addition, the delegation participated in a series of presentations on topics including Japan's security policy amidst the changing power balance among Japan, the U.S., and China (Presenter: Security Studies Program Senior Fellow Tsuneo Watanabe); Japan's engagement in the Arctic (Presenter: OPRI Research Fellow Sakiko Hataya); and the mission and activities of CASD, as well as avenues for future cooperation with SPF (Presenter: Commander Argenio Galasso).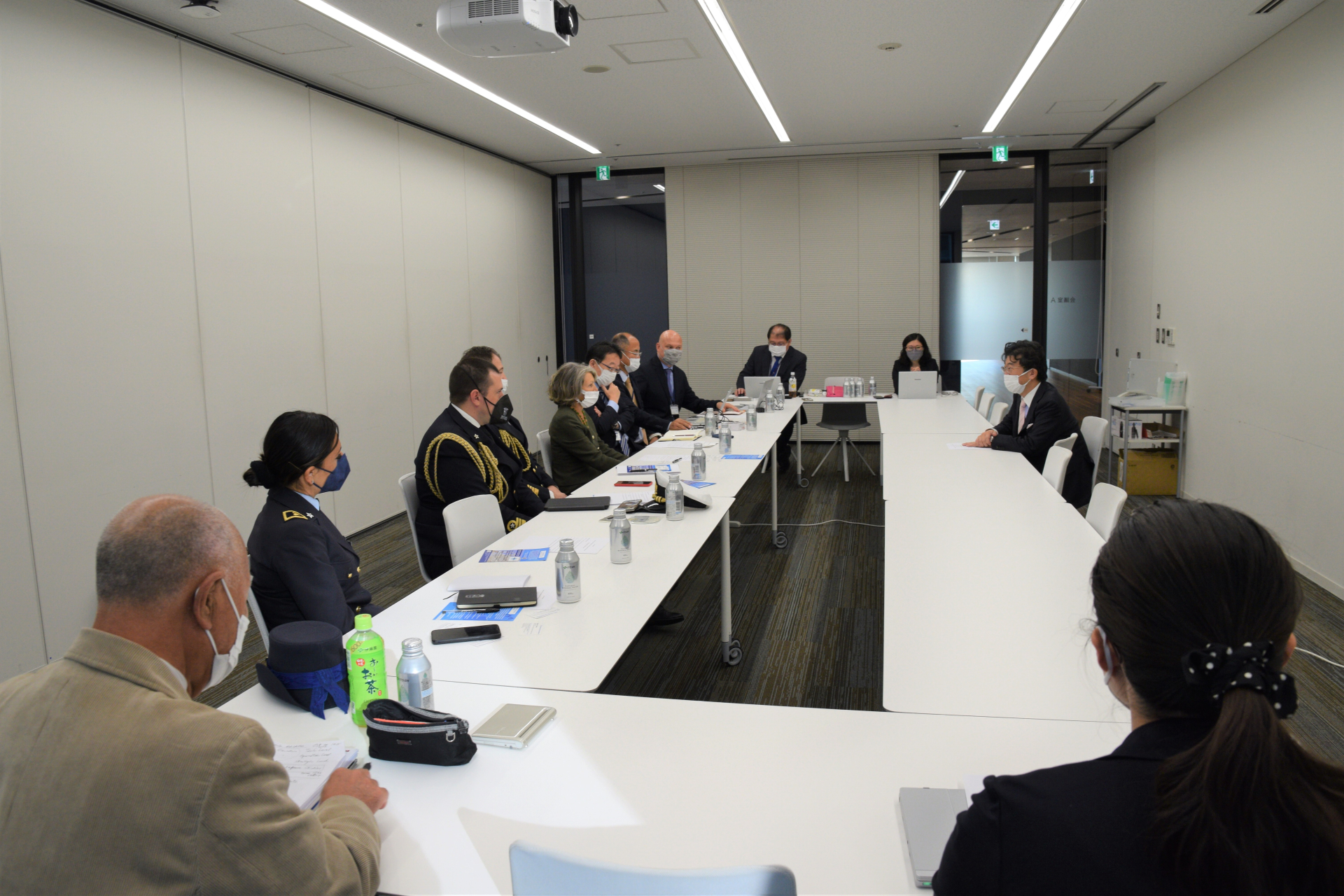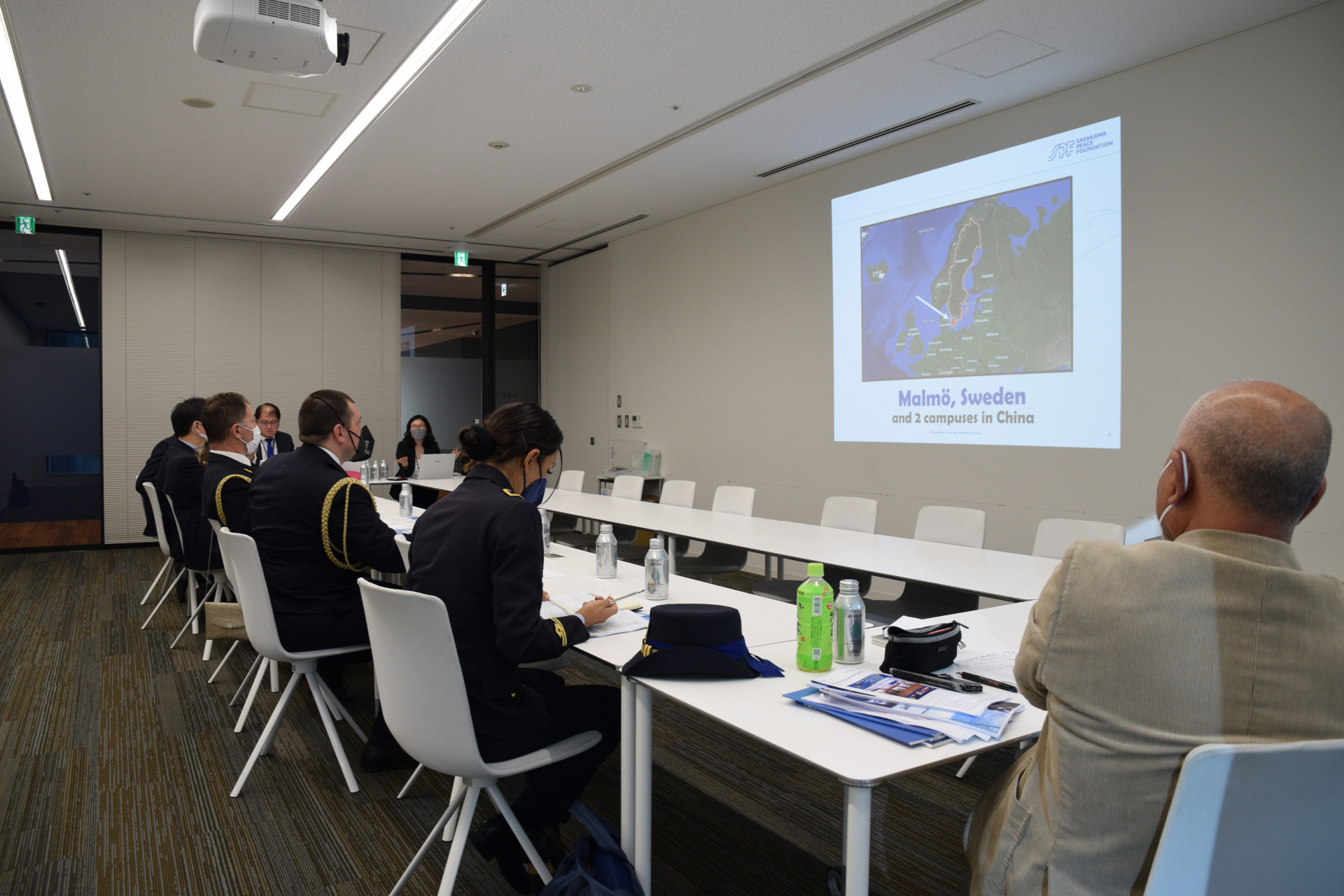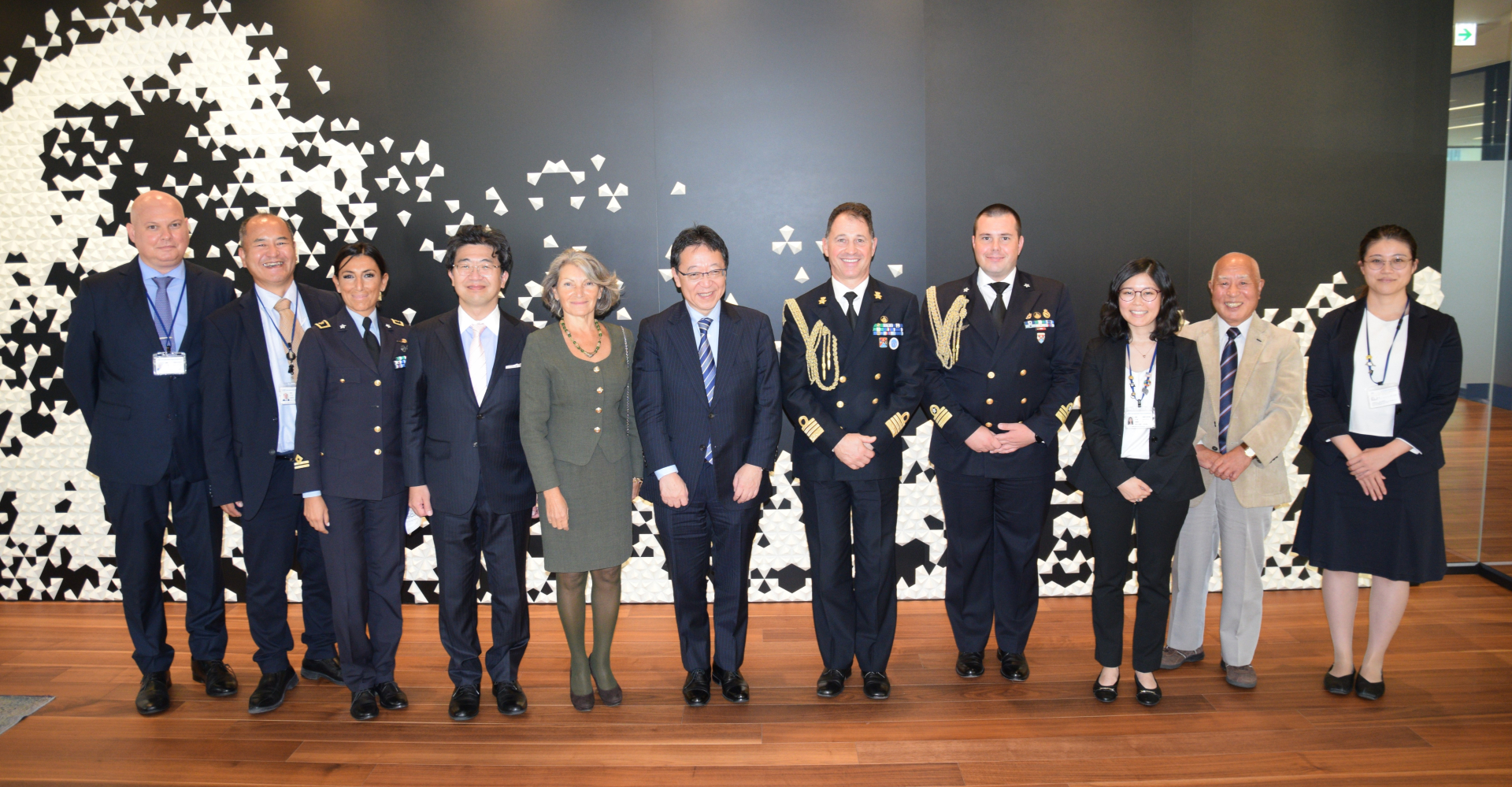 Members of the delegation:
H.E. Ambassador Barbara Bregato
Italian Defense Attaché, Navy Captain Lorenzo Agnarelli
Captain Giuseppina Fusco
Commander Argenio Galasso