Imphal Peace Museum - Toward further success
Celebration for the first anniversary of the museum's opening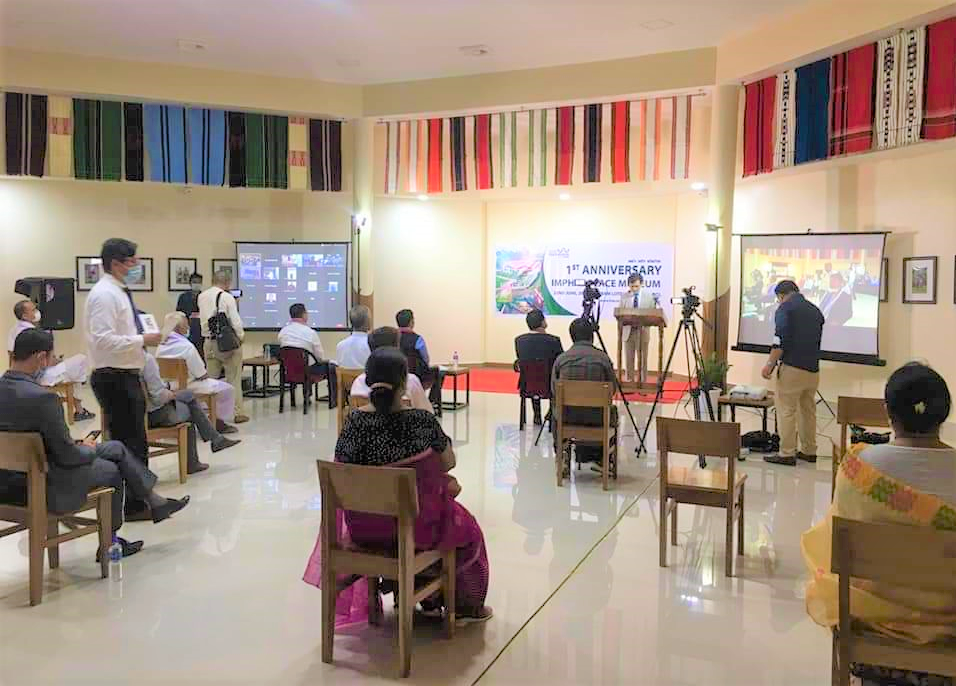 The Imphal Peace Museum, located in the outskirts of Imphal in the Northeast Indian State of Manipur, an area that saw fierce fighting during World War II, celebrated its first anniversary with an online ceremony on June 22, 2020, hosted by the Manipur Tourism Forum (MTF). The ceremony brought together participants in the museum as well as other countries, including Japan, to show support for the museum as a symbol of peace and reconciliation.

Dr. Thangjam Dhabali Singh, the founding president of the MTF, and Mr. Khrisnan Singh, the current president, gathered in the museum's central hall with officials including members of the Directorate of Tourism, Govt. of Manipur, with all participants following social distancing guidelines as a precaution due to the ongoing global COVID-19 pandemic. H.E. Satoshi Suzuki, the Japanese ambassador to India, Mr. Yohei Sasakawa, chairman of the Nippon Foundation and honorary chairman of the Sasakawa Peace Foundation (SPF), and Mr. Shuichi Ohno, (then) president of SPF, delivered video remarks. Chairman Sasakawa said, "It is my hope that further enhancement of the peace museum will attract many tourists from Japan to visit in the near future and that such efforts will contribute to further enriching India-Japan relations," and President Ohno commented that the values of friendship, goodwill, and cooperation will contribute to creating a better future for Asia and the world.

Mr. Kazuki Oshiro, the former director of the Haebaru Town Museum in Okinawa Prefecture and an instrumental contributor to the development of the Imphal Peace Museum as focusing on "regional and local viewpoints" depicting "a journey from the war to the present and on to the future," also participated in the ceremony. He, along with musicians Kazuhiro Shiroma and Shimon Muramatsu and the residents of Taketomi Island, joined the famous Manipur traditional performing art unit, Laihui, headed by Mayanglambam Mangansana in an "international concert for peace," featuring music such as Okinawan folk songs accompanied by traditional musical instruments including the shamisen from Okinawa and the pena from Manipur.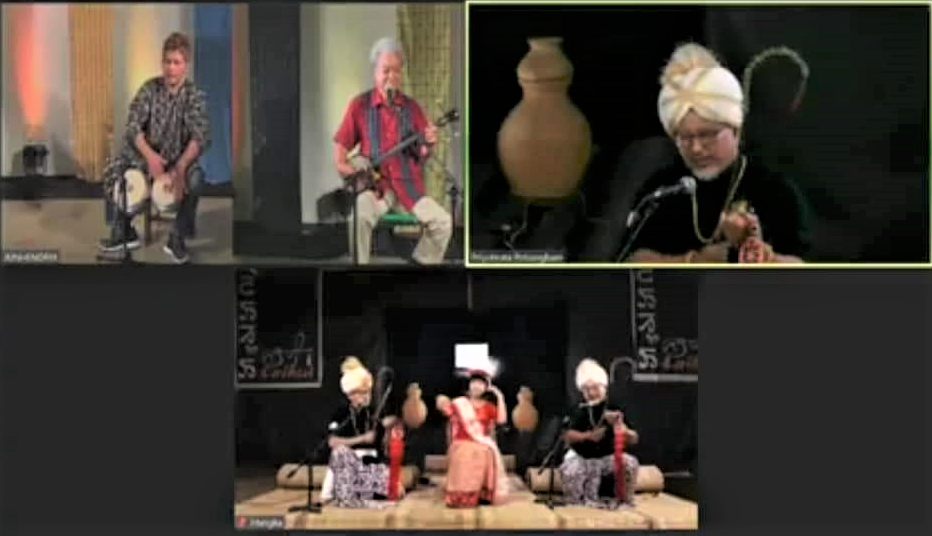 Musicians from Okinawa and Manipur collaborated in an "international concert for peace" to celebrate the first anniversary of the Imphal Peace Museum.
Since opening in June 2019, the Imphal Peace Museum has been visited by over 14,000 people (as of March 26, 2020). Of these visitors, 143 are from Japan and 152 from other countries. The museum has been temporarily closed since late March this year due to the global COVID-19 pandemic.
Ms. Yui Nakamura, senior program officer of the Asia Peace Initiatives Department at SPF, which promotes the Imphal Peace Museum project, reflected on the museum's progress over the last year.
"As the visitor numbers clearly show, the Imphal Peace Museum has had an outstanding impact. It is now one of the main tourist attractions within Manipur. It also serves as a symbol of peace between the governments of Japan and India. Until very recently, Manipur has been one of the hardest hit regions in Northeast India by prolonged insurgencies and counter-insurgencies. As a result of this exposure to violence, the people value peace. The creation of the museum in a place like this, along with the international attention that it has gathered, has had a major effect on the locals and all those who wish to know more about Manipur's history. Accurate information about the Battle of Imphal must be provided to visitors because, as a peace museum, its central theme inherently revolves around war. The museum has a duty to educate visitors based on information verified by experts. For the past two years, we have been collaborating with local filmmakers to record and preserve testimonies about World War II in Manipur and in the neighboring state of Nagaland from people who experienced the war first-hand. As of last year, we have collected interviews from 114 people, with invaluable recordings including songs from the war. We will do our best to support the museum so that these materials may be displayed by the end of fiscal year 2020."
Nobuyuki Aoki, Senior Advisor
(Translated from Japanese)