Discussion on possible cooperation between Japan and China in maritime fields
OPRI-SPF co-hosts "2019 Japan-China Maritime Dialogue" in Haikou, China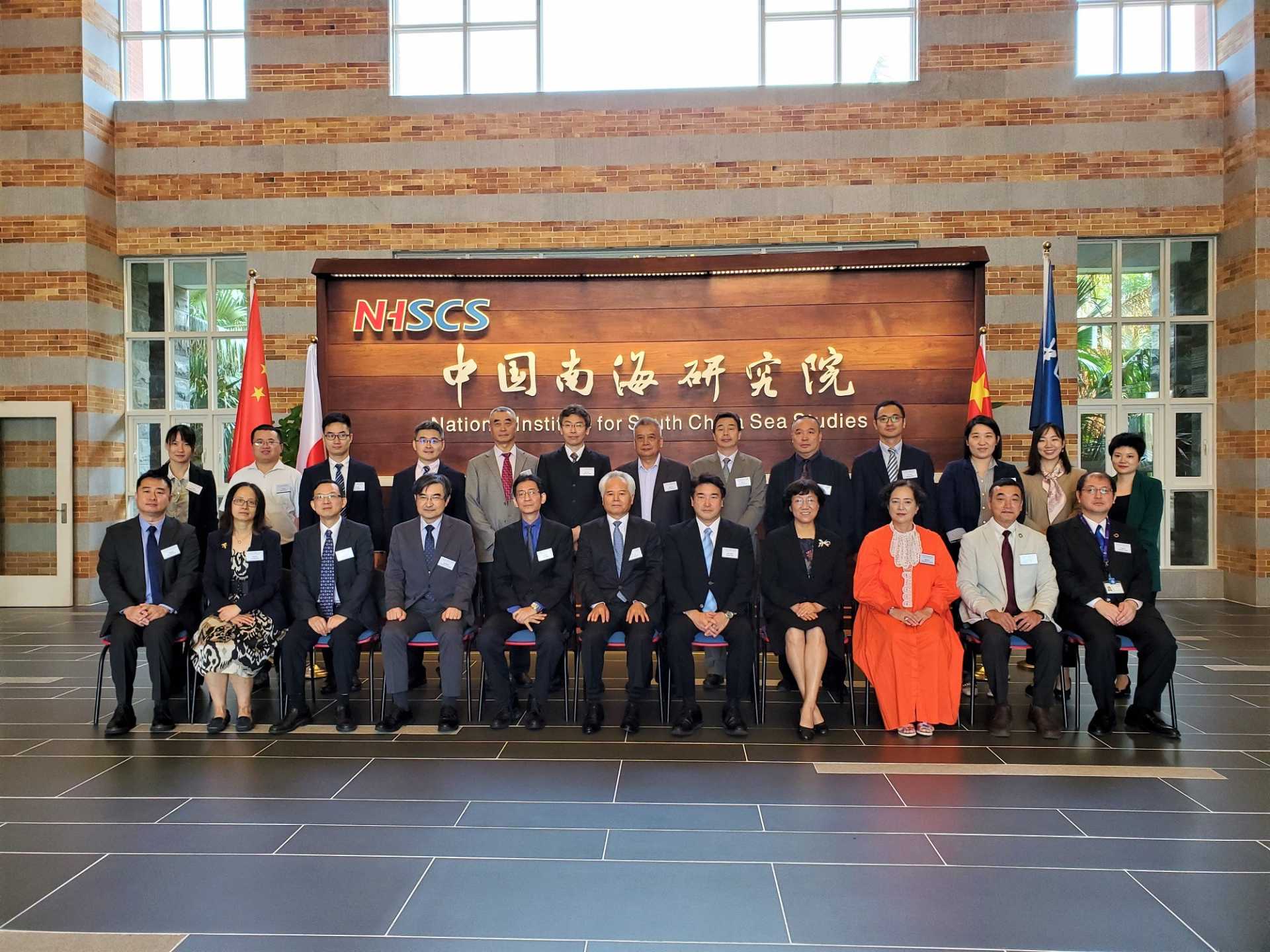 The
Ocean Policy Research Institute of the Sasakawa Peace Foundation (OPRI-SPF)
co-hosted the "2019 Japan-China Maritime Dialogue" with the National Institute for South China Sea Studies (NISCSS) in Haikou, China, on November 7, 2019. More than 40 people participated in the Dialogue, including speakers from OPRI-SPF, NISCSS, as well as government agencies, think tanks, universities, and other organizations from Japan and China.
To begin the Dialogue, representatives from organizations including OPRI-SPF and NISCSS expressed their expectations for the meeting. Following the opening remarks, the participants discussed topics including the development of maritime policy in Japan and China, maritime security, the blue economy, as well as potential mechanisms for realizing cooperation between Japan and China in the future.
The "Japan-China Maritime Dialogue" has been held annually since 2016. With this year's Dialogue marking the final meeting in the series, Dr. Atsushi Sunami, President of OPRI-SPF, commented that "Holding this Dialogue has been possible because of the trusting relationship that OPRI-SPF has with NISCSS," and expressed hope for more active exchanges between experts from Japan and China going forward. In addition, he pointed out that the two sides should continue to hold research meetings and workshops specializing in the topics discussed during the Dialogue, as part of efforts to realize the potential cooperation addressed during the meetings. Dr. Wu Shicun, President of NISCSS, reviewed the four years of the Dialogue and commented on the possibility for cooperation in various maritime fields between Japan and China. In addition, he expressed hope for the expansion of future exchange through the formation and development of academic networks by experts from Japan and China, including those who participated in the Japan-China Maritime Dialogue.
In addition, the meeting addressed that that preparations are underway for the publication of a book summarizing the results of the Japan-China Maritime Dialogue, led by OPRI-SPF and NISCSS. The Japanese version of the book is due to be published around the spring of 2020.  
(Satoko Takahara, SPF PR)