OPRI President Atsushi Sunami Named to Arctic Circle Advisory Board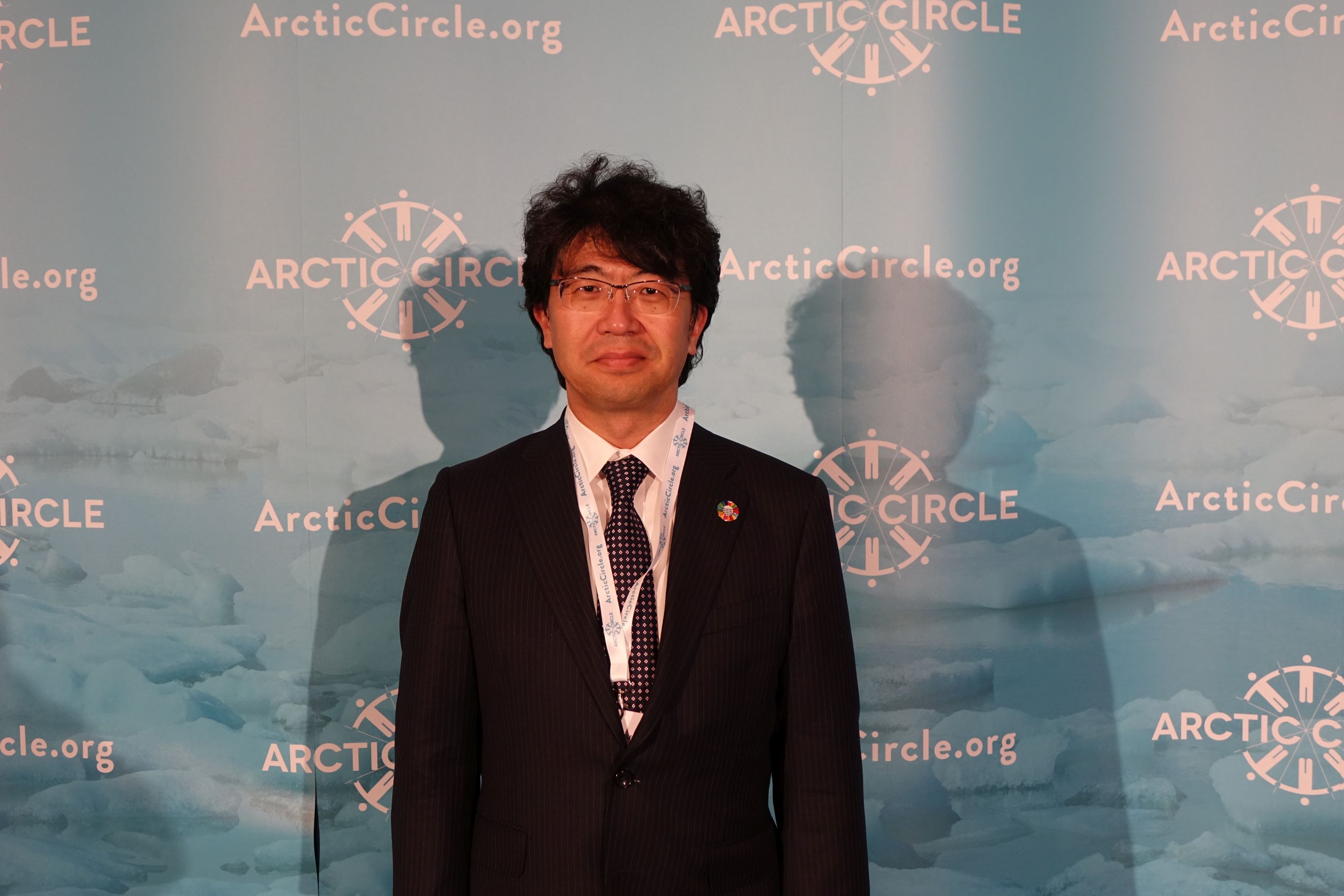 OPRI President Atsushi Sunami at the 2018 Arctic Circle Assembly, following his appointment to the Arctic Circle Advisory Board
Dr. Atsushi Sunami, President of the Ocean Policy Research of the Sasakawa Peace Foundation (OPRI-SPF) and Executive Director of SPF, was named to the Advisory Board of the Arctic Circle , the largest international conference to discuss Arctic-related issues, on October 18, 2018. This marks the first time a Japanese person has been named to the Advisory Board.
The Arctic Circle was founded in 2013 following a proposal by Ólafur Ragnar Grímsson, former president of Iceland and current chairman of the organization. The Arctic Circle Assembly takes place each year in October in Reykjavik, Iceland, and is attended by around 2,000 people from more than 50 countries, including high-level government officials, researchers, and business representatives. Japan's Foreign Minister Taro Kono attended this year's Assembly, receiving coverage from various news outlets.
Contributing to the operations of the Arctic Circle, which has a large influence in high-level networking and agenda setting regarding the Arctic, is an important step for a non-Arctic state such as Japan, as it seeks to strategically engage with Arctic issues.
OPRI-SPF will continue its efforts from a policymaking perspective to create an environment supportive of the effective implementation of Japan's efforts on Arctic issues, which are attracting attention in international society.

Related Topics:
1) Policy Recommendation: "Japan's Future Priority Areas of Arctic Policy" (PDF)
2) Results: Workshop on Arctic Governance in Tokyo 2018

Contact:
For more information on this article, please contact Mr. Eiji Sakai at the Ocean Policy Research Institute of the Sasakawa Peace Foundation.
Email: oceanpolicy (@) spf.or.jp