Agreement to Guidelines for Action Plan
-2018 Japan-China Maritime Dialogue-
The Ocean Policy Research Institute of the Sasakawa Peace Foundation (OPRI-SPF) and the National Institute for South China Sea Studies (NISCSS) co-hosted the "2018 Japan-China Maritime Dialogue ~Vision for Japan-China Cooperation in the Seas of East Asia~" on July 30-31, 2018, in Tokyo, resulting in agreement on guidelines for an action plan regarding areas of possible cooperation.
 
The Japan-China Maritime Dialogue began in 2016, with this year's Dialogue marking the third time. In addition to the 22 experts that participated from both sides, around 40 people attended as observers.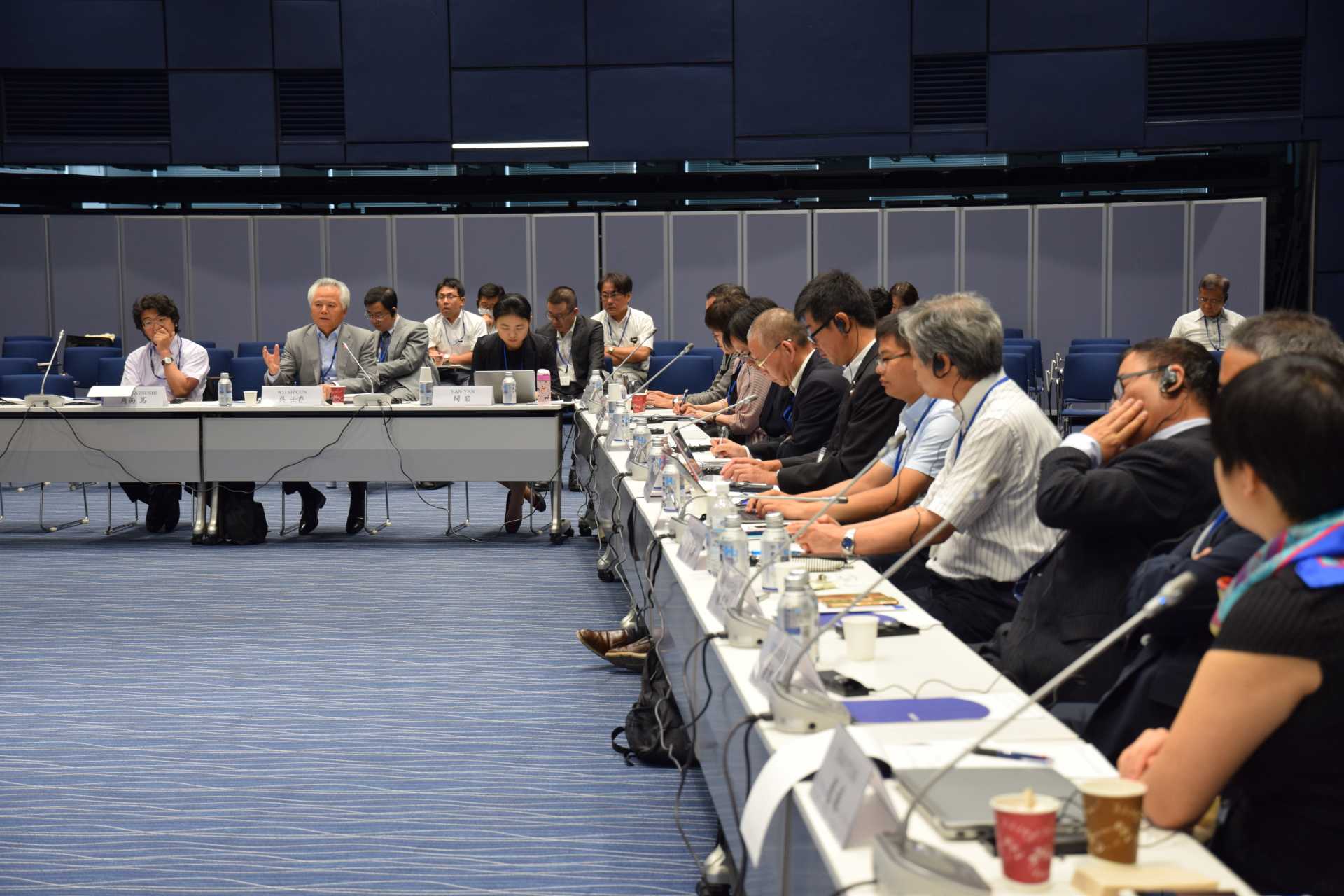 The Japan-China Maritime Dialogue saw active discussions on various themes.
The guidelines for an action plan included the following as issues of importance: 1) To exchange information and continue discussions to recommend actions necessary by think tanks in Japan and China for comprehensive and integrated ocean governance in East Asia; 2) To recognize that the creation of information sharing mechanisms and signing of cooperation agreements regarding maritime search and rescue (SAR) efforts are issues of urgent interest; 3) To establish a blue economy model in East Asia, keeping in mind the similarities and differences in natural and social backgrounds of both countries; 4) To continue considerations on environmental conservation and the global environment, looking at a wide range of ocean industries, including fisheries; and 5) To share successful examples between Japan and China, especially regarding the training of human resources.
The Dialogue saw discussions regarding trends on ocean policy and the development of the blue economy in Japan and China, technological development for fisheries and aquaculture, maritime SAR activities, and ocean governance in East Asia.  
Regarding trends in ocean policy, the Japanese side reported on the Third Basic Plan on Ocean Policy, while the Chinese side explained policies in the ocean fields, as well as changes to government bodies in charge of ocean governance, following the restructuring of national government agencies. Regarding the blue economy, both sides agreed to the terminology "a sustainable and clean economy relating to activities in the ocean," and introduced developments on the blue economy in their respective countries, as well as efforts made at the national and regional level. For maritime SAR, both sides recognized the importance of cooperation, including the sharing of information.  
The Japan-China Maritime Dialogue will continue further discussions on cooperative measures, and report on its successes to the governments on both sides, in an effort to reflect these issues to government-level discussions.  
OPRI-SPF and NISCSS also held a press conference on August 1. Dr. Atsushi Sunami, President of OPRI-SPF, reflected on the conference, saying, "As the ocean is a resource shared by all humans, the Dialogue resulted in discussions on how Japan and China can cooperate in the future, fittingly with the 40
th
anniversary of the signing of the Treaty of Peace and Friendship between Japan and the People's Republic of China." Dr. Wu Shicun, President of NISCSS, noted the importance of the Dialogue, commenting, "As a stable foundation for discussion, continuation (of the Dialogue) will be important."  
(Nobuyuki Aoki, Senior Advisor, SPF Public Relations Division) (Translation by OPRI-SPF)