The Bay of Bengal: Political-Economic Transition and Strategic Implications | Prof. Kent E. Calder
The Bay of Bengal: Political-Economic Transition and Strategic Implications | Prof. Kent E. Calder
Category
Survey Reports
Year of Publication

July 2018

Author/Editor

Prof. Kent E. Calder
Director, Edwin O. Reischauer Center for East Asian Studies,
Paul H. Nitze School of Advanced International Studies,
Johns Hopkins University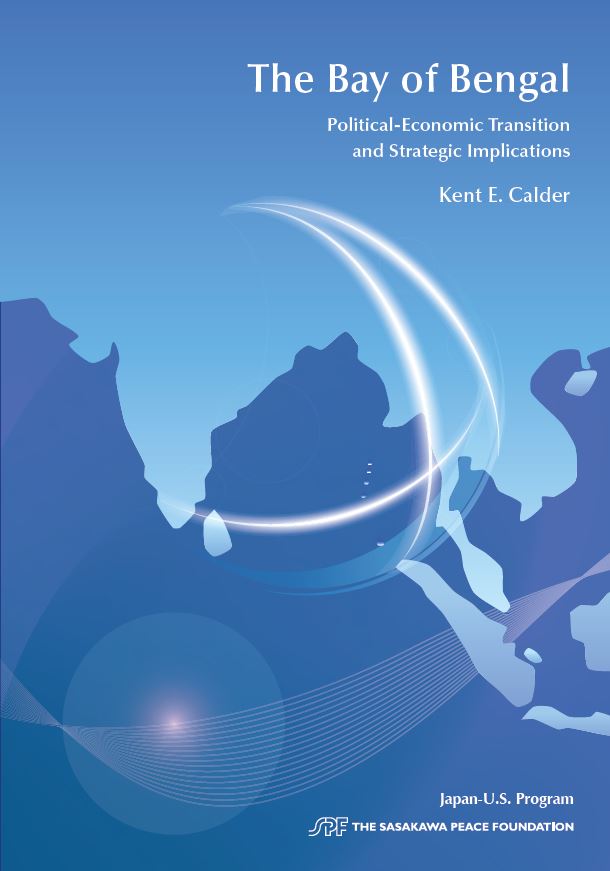 Japan-U.S. Program has published a monograph
"The Bay of Bengal: Political-Economic Transition and Strategic Implications" by Prof. Kent E. Calder
, Director of Reischauer Center for East Asian Studies, SAIS, Johns Hopkins University.
Historically, the seas have played a role to integrate regions beyond land-based borders. The Bay of Bengal is the conspicuous example of this phenomenon. In the past, the Bay have not attracted much attention in the world of politics, despite its role to connect South Asia and Southeast Asia. However, it is shifting to a theater of geopolitical competition as well as economic prosperity in recent years.
This monograph demonstrates how South Asia and Southeast Asia have been intermingled politically and economically through the Bay, highlights some economic and geopolitical challenges emerging in the region, and finally suggests some key elements for Japan and the U.S. to cooperate for the region.
Japan-U.S. Program |
japan-us@spf.or.jp
| Aya Murata, Madoka Kono
Table of Contents
Introduction
Chapter I: The Strategic Geography of the Bay of Bengal
Chapter II: Historical Perspectives: Between Integration and Autarky
Chapter III: Country Perspectives: The Shifting Profile of Political Risk
Chapter IV: Economic Forces for Change
Chapter V: China's Deepening Influence
Chapter VI: India's Response
Conclusion