Interest is growing worldwide, but what is gender lens investing?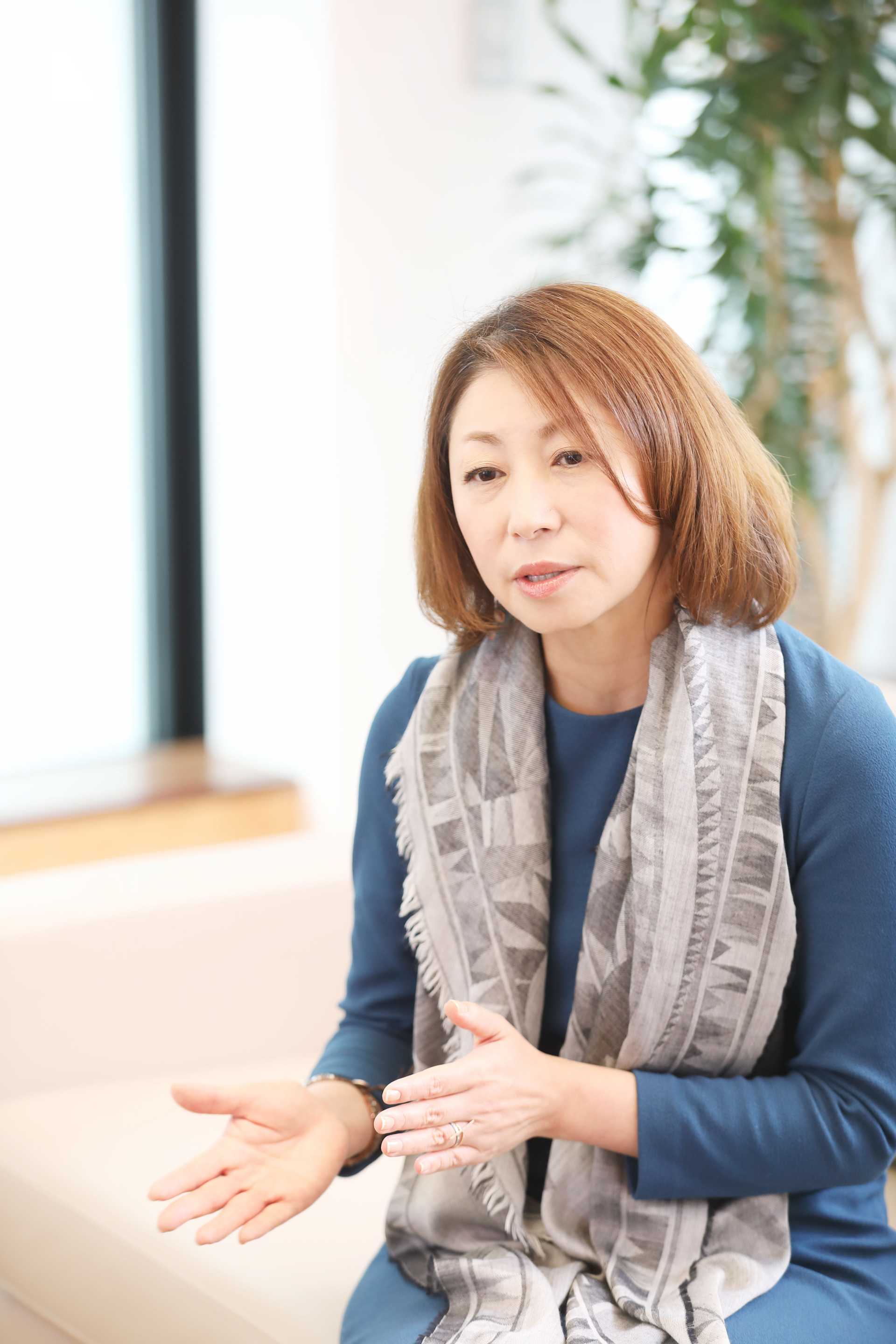 Gender lens investing is not only a method for directing investment towards gender equality and women's empowerment, but it can also be an effective means for investors to make even better investment decisions, with an awareness of the potential value (for example, female entrepreneurs unable to raise capital despite the anticipation of high growth) and risks (sexual harassment, low employee retention rate, inappropriate value chain development). In fact, research published by several Western institutions have shown that companies with a superior gender balance at the management level enjoy higher earnings. On March 23, 2019, the Sasakawa Peace Foundation (SPF) co-sponsored the 5th World Assembly for Women (WAW!)/W20 Special Session with WE EMPOWER JAPAN called "Gender Lens Investing: Emerging Global Trends." The discussions covered topics such as worldwide activities and positive examples of gender lens investment, concrete measures for directing more investment towards gender equality and women's empowerment, and more. Ahead of the event, Renge Jibu, a member of the W20 steering committee, interviewed Mari Kogiso, director of the Gender Investment and Innovation Department at SPF, about the growth of gender lens investing worldwide.
――At W20 Japan, we will be making policy proposals for the economic empowerment of women to the G20. One of the most important issues is support for female entrepreneurs.
Director Kogiso: That's right. To really support female entrepreneurs in a meaningful way, we need to take another look at the entire financial ecosystem. You could say that it is particularly important to change the current situation in which it is difficult for women to borrow money and difficult for them to receive investment.

Oftentimes in venture capital firms and banks, the fund managers and others who make the decisions about who receives money are overwhelmingly male. To some extent, people tend to want to provide investment funds or loans to people like themselves or people they can understand. In the current situation where the people providing investment funds are overwhelmingly male, female entrepreneurs are not receiving adequate funding.
――In November 2017, the Sasakawa Peace Foundation established the Asia Women Impact Fund (AWIF), with a plan to contribute 1 billion JPY in the first year up to a maximum of 10 billion JPY. You were responsible for launching this fund. SPF seems to be tackling the issue of a lack of support for female entrepreneurs head-on. Please tell us more about this fund.
Director Kogiso: The goal of the Asia Women Impact Fund is to empower women living in Southeast Asia and improve gender equality in the region. In emerging markets, there are not many companies that are able to offer stable employment. That's why, for women wanting to ensure their own economic stability, starting a business is a more realistic way to do that rather than simply "getting a job."

We anticipate that this fund will help resolve the problems that female entrepreneurs encounter when raising capital.

AWIF utilizes environmental, social, and governance (ESG) funds focused on the concerns of women as well as microfinance funds. The proceeds from these investments are used to improve access to financing for female entrepreneurs in Asia and serve as project funding for organizations directly supporting knowledge and skills development of women. The overall plan is to use the funds to aid in the creation of an ecosystem to support female entrepreneurs by establishing this type of framework.
――One of the cores of this project is ESG, which is investment that takes environmental, social issues, and governance into consideration. ESG has attracted the attention of organizations including Japanese businesses and the Government Pension Investment Fund (GPIF), and is now well-known among businesspeople. Please tell us about the other core microfinance funds.
Director Kogiso: These are funds for small, unsecured loans, also known as microfinance. Many of the recipients of these loans are women who often have no real estate collateral, bank accounts, or credit cards. Their creditworthiness is low and they are unable to borrow from existing financial institutions.

The details of this type of loan changes depending on the country, but in general many borrowers receive between 300 and 500 USD at a time for a period of between three months and one year. It's a bit like a "bridge loan." Interest rates are high at around 10% to 20%, but the proportion that goes unpaid is around the 1% mark, which is extremely low. People who run businesses by borrowing funds through microfinancing and repaying the debt promptly are then able to create a credit history that financial institutions can refer to when conducting future credit checks. In this way, in the future these people will be able to borrow more money at lower interest rates from financial institutions that previously would not lend to them.

Among many microfinance institutions, SPF invests in the BlueOrchard's microfinance fund, which has achieved stable returns. A search on Bloomberg shows that this fund is unique among 251 emerging-market funds of over $1 billion USD in that is has positive results. BlueOrchard is characterized by steady returns and did not experience a major slump during the recession. As I mentioned previously, in emerging markets there are few financial institutions that will lend money to individuals with low creditworthiness, and yet these people have demonstrated a high rate of repayment.
――Investment in female entrepreneurs in emerging market offers promising returns, so why hasn't it caught on more?
Director Kogiso: I think it's because the people making decisions at the financial institutions have a strong sense of not wanting to get involved in things they don't understand. They may think "we don't know about developing countries" or "we don't understand female entrepreneurs."
――If there were more female lenders, would it be possible to meet the capital requirements for female entrepreneurs?
Director Kogiso: It is important to increase the number women among the decision-makers at financial institutions. However, I don't think that alone will solve the problem.

Many studies have shown that women generally tend to be more reserved and risk-avoidant than men. In a hypothetical situation, if a group of people is told to issue 100 loans, men will generally issue all 100 while women will only lend 50. The problem in the background is self-confidence, and in the final analysis, you end up running into issues with education and social norms.

Women working in Japan share the same issue. Generally speaking, to be promoted in a company you have to ask for it. If you don't ask, you won't be promoted. But in many cases, women tend not to like these kinds of negotiations and self-promotion.
――How about you yourself? Do you feel uncomfortable with these kinds of negotiations like many other women?
Director Kogiso: I'm not really comfortable with it either, but if you at least have a high assessment of yourself, you can be aware of your value and assert yourself when necessary.

In Japan, both sexes are equal until university, but the economy and society are overwhelmingly male-dominated and women often get discouraged. I don't think that the tendency for women to be reserved is biologically determined, but rather I think it can be seen as a socially-constructed pattern.

When I graduated from university, I worked at a Japanese bank. There were not many women on the managerial track and I remember being very aware of my surroundings. After that, when I studied abroad or lived overseas due to job transfers, I remember feeling very much at home. Overseas in workplaces and other professional environments, it was natural for half of the people to be women. Also, women were not unusual in senior management, and there were even some organizations with a woman at the top.
――I understand the AWIF is a gender lens investment fund focusing on emerging markets, but what are your thoughts for developed countries?
Director Kogiso: Gender lens investments are evaluated not only on their economic returns but also from the point of view of gender. For example, if we invest in companies that have many women in management positions, we can think of that as one link in the gender lens investment chain. However, the type of gender lens investment that has been expanding in Europe for the past few years evaluates companies by more in-depth indicators.

For example, these investments take into account whether companies have established principles regarding gender equality, the extent of the wage differential between men and women, consideration of gender equality in the supply chain, policies for maternity leave and childcare leave, and measures to prevent sexual harassment. The movement to qualitatively measure the disparities between men and women in depth, such as whether or not they have a system that ensures gender equality, company policies, and so on, has become a global trend.

Last year Equileap, an organization based in Europe, conducted a global ranking of companies based on these indicators. As companies are not included in the survey if their information is not publicly disclosed, no Japanese company was included in their ranking of the top 200 companies.
――That's disappointing. It would be good for Japanese companies to have the opportunity to learn about the global criteria for selection by institutional investors.
Director Kogiso: Our organization has provided research funding to Equileap to produce an Asian version of this gender ranking. This research targets Japan, Singapore and Hong Kong, three areas and countries in Asia where it's relatively easy to obtain information. Many Japanese companies are included in the ranking, and we will present the results at the W20 gender lens investing session. We anticipate that the production of this kind of gender data will lead to funds related to gender equality and women's empowerment being created in the future.

Moving forward, we hope that supervisors, upper management, and people from financial affairs and human resources at Japanese companies will consult with us about how to tackle gender issues in order to be more highly evaluated by investors and become companies that easily attract investment. We would also like consumers and private investors to consider the point of view of gender when deciding to purchase products and services.

In addition, we will be continuing our policy advocacy activities leading up to the G20 being held in Osaka in June. We hope that business people, civil society, researchers, and members of the media will help us explain to the leaders of the political and economic world that women's issues are directly linked to the economy.
Renge Jibu, Journalist
Photos by Aiko Suzuki