Asia Peace Initiatives Department
Asia Impact Dialogue
FY2018
| | |
| --- | --- |
| Implementing Agency | The Sasakawa Peace Foundation |
| Year | First year of three-year project |
| Project Type | Self Operated |
| Budget | 23,700,000yen |
This project is aimed at proposing practical solutions to common social issues affecting Japan and Asia that are attuned to the realities in the region. For that purpose, it establishes a platform for dialogue among all stakeholders including experts, civil society, and policy-makers in the region. Also, it purports to transmit knowledge and take-outs widely through websites and SNS.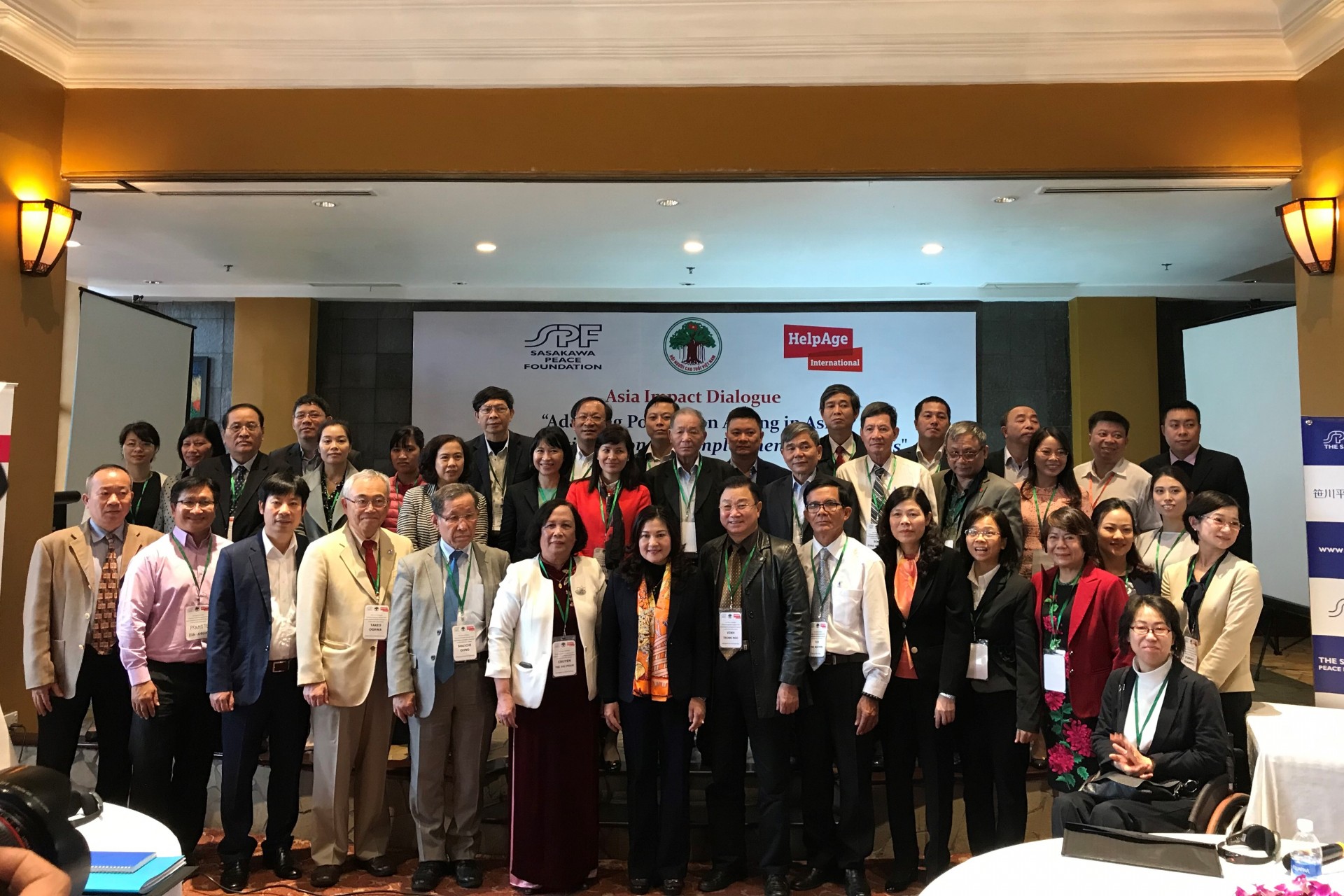 3rd Asia Impact Dialogue in Hanoi
Japan and the rest of Asia are both facing the same challenge: an aging population. The Sasakawa Peace Foundation (SPF) has been hosting workshops on population aging in Asia as a key part of its "Issues and Implications of Ageing Asian Population" project, in collaboration with the "Asia Impact Dialogue" project. For the third event in this dialogue series, a workshop was co-hosted by the international NGO
HelpAge International Vietnam
(HAIV) and
Vietnam Association of Elderly
(VAE) together with SPF on 7th March, 2019. Approximately 50 attendees, including Ms. Nguyen Thi Ha, the Vice Minister of the Vietnam Ministry of Labour–Invalids and Social Affairs, policymakers in Vietnam, local practitioners, and experts from Thailand and Japan discussed adaptation to population aging in Asia from the perspective of social participation and employment.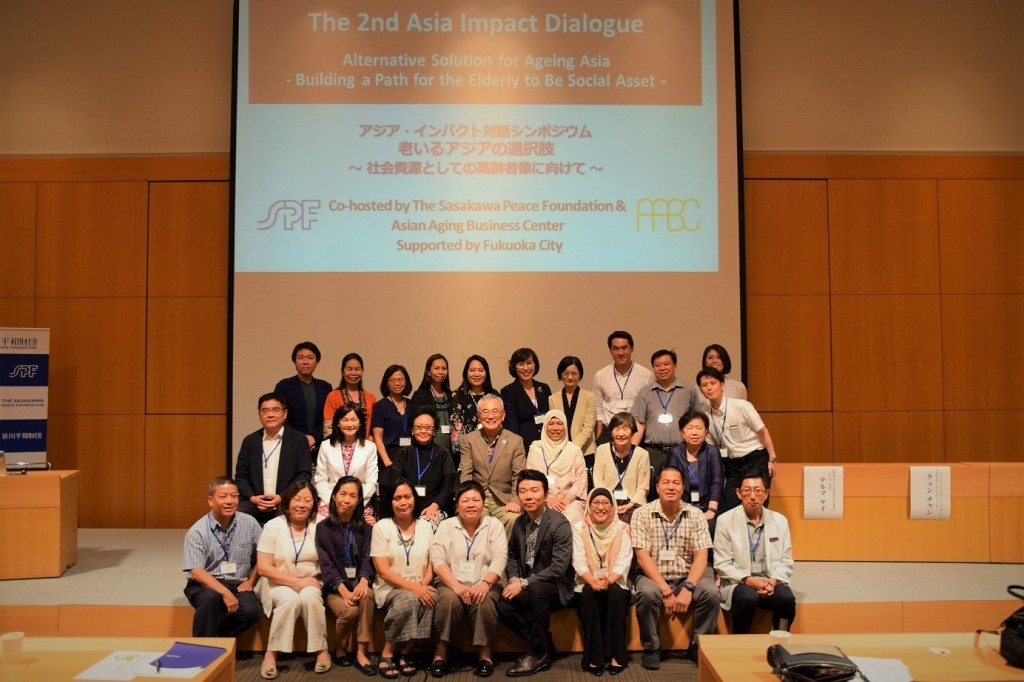 2nd Asia Impact Dialogue in Japan
The Sasakawa Peace Foundation (Minato-ku, Tokyo, Chairman: Nobuo Tanaka) and the NPO
Asian Aging Business Center
(Fukuoka City, Fukuoka Prefecture; President: Takeo Ogawa) jointly hosted the "Asia Impact Dialogue" in Fukuoka City over a three-day period beginning August 29. A variety of events were held over the three days, including a symposium on the topic of "Options for an Aging Asia: Towards an Image of the Elderly as a Social Resource." The focus throughout was on initiatives and issues for active aging in Japan and the rest of Asia.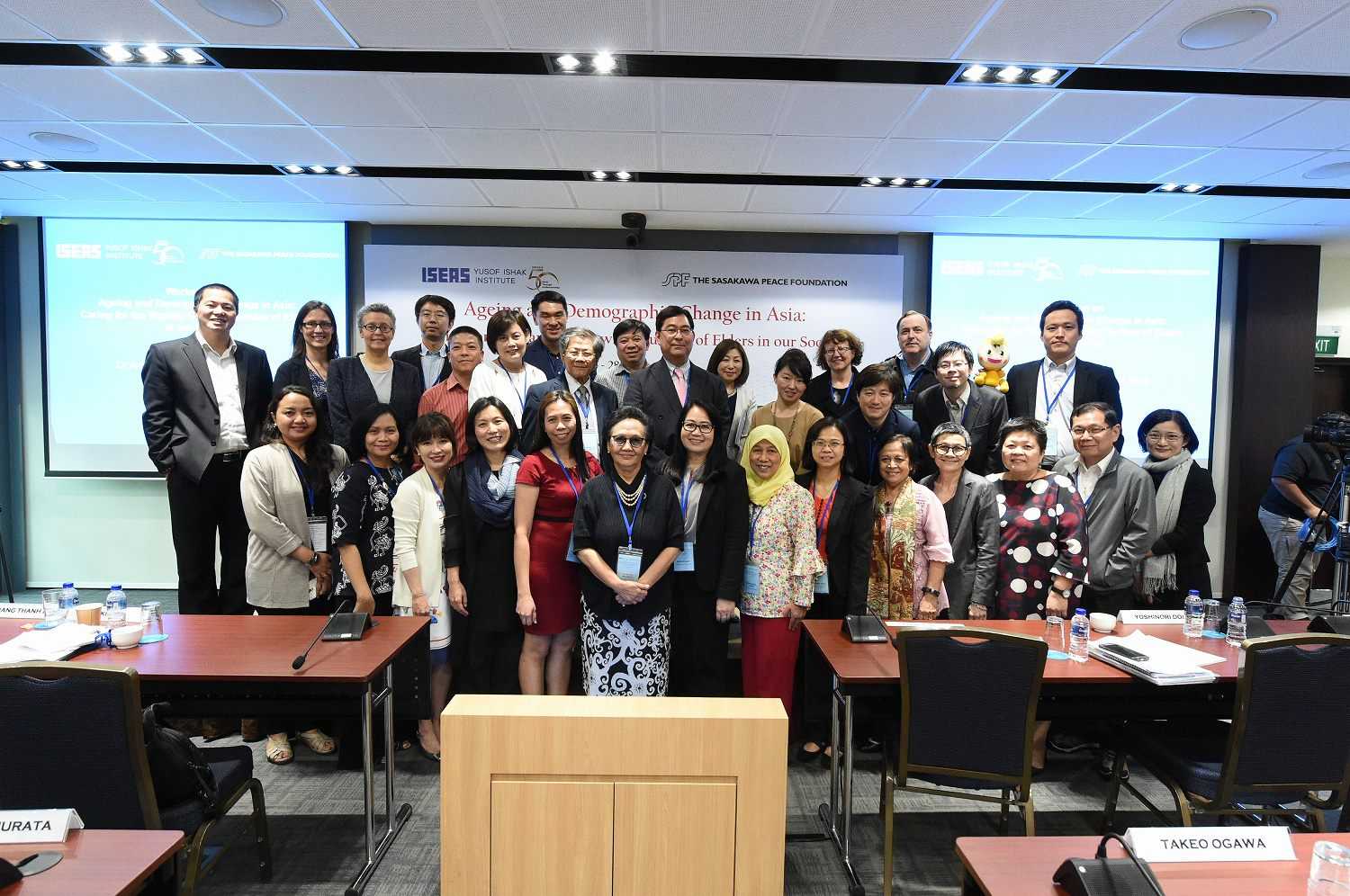 1st Asia Impact Dialogue in Singapore
Together with
ISEAS-Yusof Ishak Instutite
, the Sasakawa Peace Foundation (SPF) organised a 2-day workshop on "Ageing and Demographic Change in Asia: Caring for the Rapidly Growing Number of Elders in our Society" which was held from 26th to 28th February, 2018. The workshop brought together more than 80 thought leaders and policymakers from Singapore and around the region to share and discuss the current and future of ageing in East and Southeast Asia. Four areas were addressed: institutional-residential care, community-based care, education and training for care-givers, and active ageing.