Profile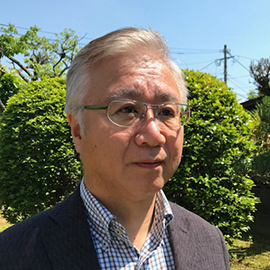 Senior Advisor for Asia Pacific Alliance for Disaster Management
Senior Advisor for Peace Winds Japan
Nobutaka Miyahara
Middle East and Islamic studies, peacebuilding, international cooperation
Education
Mr. Miyahara graduated from University of Tokyo (Human Geography, 1983) and obtained MA in Middle East Area Studies from the School of Oriental and African Studies (SOAS), University of London (1987). He completed the Weatherhead East Asian Institute Professional Fellows Program (2004-2005), Columbia University.
Professional, Work Experience
・ He worked for the Japanese foreign service for 22 years and 4 months (April 1983 to July 2005), mainly in the fields of the Middle East Affairs, Arms Control and Disarmament, and Development Assistance. The issues he was deeply engaged in during the foreign service time involve the safety navigation issue during the Iran-Iraq war as second secretary at the Japanese Embassy in the U.A.E. (1987 to 1988), Japanese participation in the Middle East multilateral Talks as assistant director and deputy director of the first Middle east Division (1991 to1994), drafting the first Japanese-proposed arms control UNGA resolution on nuclear weapons abolition (1994) and making an ordinance of the Biological Weapons Convention (BWC) implementation law (1995) as deputy director of the arms control and disarmament division, partnership issue in development of Vietnam (1998-2000) and Japanese ODA tax exemption issue in Vietnam(1999) as the economic counselor of the Japanese Embassy in Hanoi, the negotiation on a draft protocol of the BWC (2000-2001) as director of the BWC and CWC implementation division, planning and implementation of Japanese foreign policy towards Afghanistan after the 9.11 terrorist attacks as director of the second Middle East division and Deputy Chief of Mission of the Japanese Embassy in Afghanistan (2001-2004).
・ After quitting the foreign service, he took the education position (associate professor 2005-2007, professor 2007-2017) at the Faculty of Literature, Kurume University in 2005. While teaching at the university, he conducted some research projects on Afghanistan as associate fellow of the JICA (2005 to 2008), senior associate fellow of the JIIA (2006 to 2009), and research fellow of the Tokyo Foundation (2009 to present). He became the director of the international center at the University (2011).
He quitted Kurume University in August 2017 for preparation for the election of the Mayor of Kurume City.
・He run for the 2005 general election of the Diet and the 2014 and 2018 elections of the mayor position of Kurume city.