The confrontation between Australia and China continues. China levies economic threats against Australia — the tariff hike on Australian wine stands out as a prominent example. In November 2020, Beijing introduced tariffs of up to 212%, and in December Australian wine exports to China dropped to almost zero. Such policies are called "coercive economic measures," and they are a part of "economic statecraft." Such actions by China could be called "wolf warrior trade," paraphrasing the more famous (or infamous) "wolf warrior diplomacy[1]."
Based on what has been taking place between Australia and China, the purpose of this article is to examine whether mutual support among allied and like-minded countries — similar to collective defense in the security domain — could serve to counter coercive economic measures. A more substantive response to coercive measures involves strengthening the resilience of each country's economy, a topic that attracted significant discussion in recent years. Although China is not the only country that implements coercive measures, the discussion here will be limited to the forms of mutual support among Japan and other friends and allies that are being forced to address Chinese coercion.
Regarding China's tariff hikes and other trade restrictions against Australia, beef and barley were targeted prior to the wine tariff increase. It is thought that the Chinese government implemented these measures as a retaliation to Australia's diplomatic efforts to let the World Health Organization (WHO) conduct an independent investigation into the origin of the COVID-19. Beijing has also faced growing criticism from the U.K., the U.S. and other members of the Five Eyes intelligence-sharing network (Australia, Canada, New Zealand, the U.K. and the U.S.) over the human rights situations in Hong Kong and Xinjiang.
China regards Australia as a troublesome country that repeatedly prods politically sensitive issues. Although Australia is not alone in confronting China over the coronavirus or the oppression in Hong Kong and Xinjiang, it seems that Beijing has determined Canberra would be an easy target to lean on.
China has repeatedly used coercive measures in Asia and Europe since the early 2010s, but the situation has worsened in recent years. For example, the Chinese government continues to suggest, especially to European countries, that it will retaliate if governments exclude the Chinese company Huawei from next-generation 5G telecommunication networks. When Czech Senate Speaker Milos Vystrcil visited Taiwan in August to September 2020, Chinese Foreign Minister Wang Yi, who was in the middle of a trip to Europe, said the Czech politician would "pay a heavy price[2]." All of these statements and actions from Beijing met with backlash, and in that sense they were counterproductive. However, it cannot be denied that there is deep-rooted concern in many countries that a deterioration in relations with China, including in political relations, could lead to economic retaliation. Therefore, countries need to be always prepared to address China's economic coercion.
Solidarity and collective defense
The primary question here is how friends and allies could support a country targeted by China (or another hostile country) with coercive measures.
Responding to a question in parliament about China's coercive measures against Australia, British Foreign Secretary Dominic Raab said the U.K. stands in "solidarity" with Canberra, and that the British government would "protect [its] key interests and values[3]." In an interview with Australian media, British lawmaker Tom Tugendhat, chair of the House of Commons' foreign affairs committee, condemned China's actions as "extremely aggressive" and said the U.K. is "in very much the same boat as Australia[4]."
Japan has also expressed support for Australia in a joint statement when Australian Prime Minister Scott Morrison visited Japan, saying, the two countries "affirmed that trade should never be used as a tool to apply political pressure[5]." It was a message of solidarity. "Australia is not alone," said Japanese Ambassador to Australia Shingo Yamagami[6]. These are all welcome statements and much needed moral support.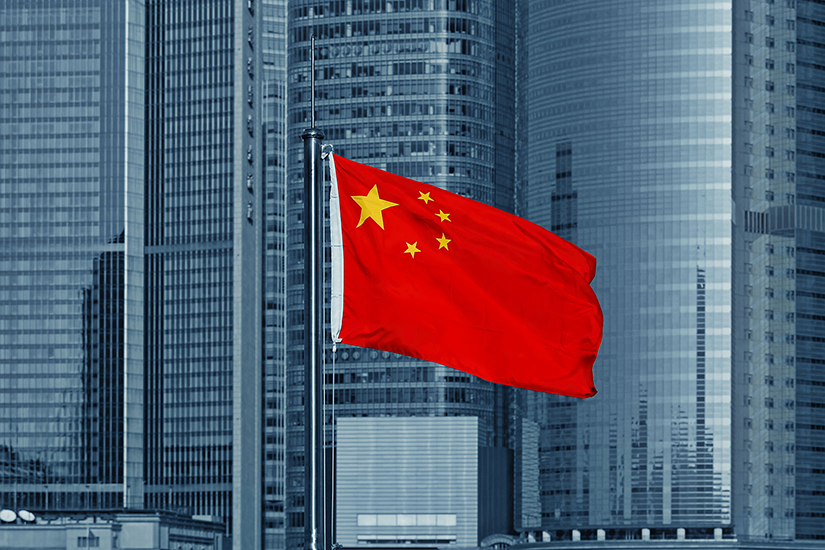 What could then be done beyond expression of moral support? Expressing solidarity is only the first step. Moreover, many other countries have not even made such pro forma expressions of support. Ironically, this is the exact reason that such statements of solidarity are themselves still noteworthy.
There are various types of coercive economic measures, such as tariff hikes, import and export restrictions and arbitrary changes in regulations. Being targeted with such measures by a major power like China can have enormous consequences. Even more worrying, Beijing's objectives in many cases are not economic in nature, but rather it wants to influence other countries' policies, including foreign and security policies, through economic means.
In such circumstances, other nations can support a country that becomes a target of such coercive measures using the logic of collective defense as it is applied in alliances in the field of security. Such an idea could also be called an "economic Article 5[7]." In the North Atlantic Treaty Organization (NATO), collective defense is stipulated by Article 5 of the North Atlantic Treaty, which states that the allies agree that an attack on one or more of the allies shall be considered an attack against them all and assist the countries under attack. It is the very core of the alliance. Article 5 of the Japan-U.S. Security Treaty, which is mainly about the U.S. commitment to defend Japan, is based on the same idea. Under those articles, an "armed attack" triggers the mutual support measures, including the use of force. In the case of NATO, it has been debated whether Article 5 could be invoked over energy security involving repeated tensions between Europe and Russia[8]. In the meantime, it is now an established understanding in NATO that a cyber-attack or an attack in outer space could lead to the invocation of Article 5.
However, the discussion here is focused not on what economic measures could trigger Article 5 (military response), but rather what kinds of economic support can be employed in response to coercive economic measures using the logic of collective defense.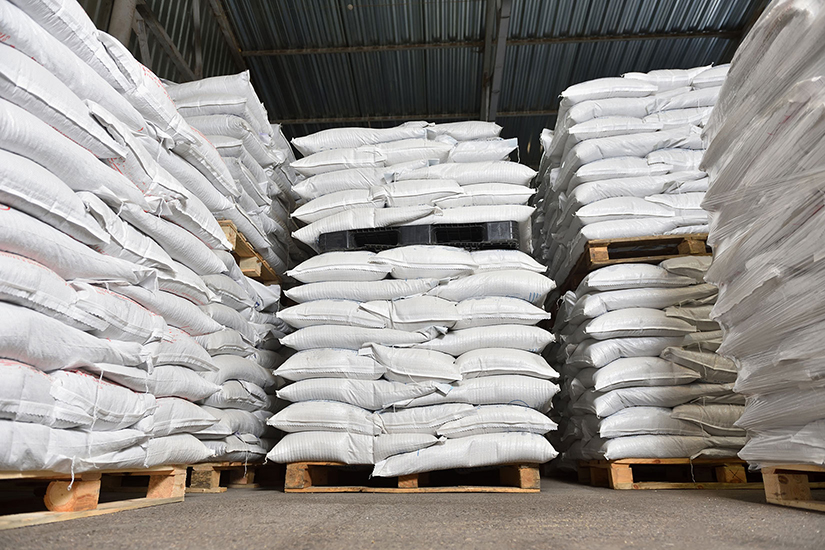 Specific measures of mutual support
Bonnie Glaser, a prominent China expert, has proposed that collective action by a coalition of the willing could include: 1) issuing "a joint declaratory statement condemning China's behavior"; 2)encouraging "victims of Chinese coercion to challenge China's measures in the WTO" and signing on as third parties; 3) jointly "imposing punitive retaliatory tariffs on Chinese export" or introducing surcharges on exports on which China is highly dependent, or 4) exploring "ways of providing offsetting assistance to compensate countries and companies for lost revenue due to Chinese coercion[9]."
A report by Fergus Hanson and others at the Australian Strategic Policy Institute (ASPI) argues that a counter-coercion strategy against China's coercive diplomacy (which includes arbitrary detentions as well as economic measures) is needed, and calls for: 1) the strengthening of global situational awareness; 2) joint pushback with relevant partners, including the G7, G10 and the European Union (EU); 3) the creation of a "collective economic security pact" by the Five Eyes countries to identify China's coercive measures and ensure that other countries do not capture the market share of countries targeted by China; 4) coordination with the business community (making sure that it is not an issue for individual companies, but coordinating and responding at the national level); and 5) "factoring in" of the heightened risks of China's coercive measures[10].
These ideas involve varying degrees of difficulty, but they are worthy of consideration. Taken together, the first steps are political and diplomatic, such as expressing solidarity and joint actions at the WTO. Some of these have already been taken. For example, when China imposed wide-ranging restrictions on the export of rare earths to Japan in 2010, the U.S. and EU joined Japan in filing a complaint at the WTO, and, as a result, the claims of Japan, the U.S., and the EU were accepted almost entirely unaltered. This case is often considered a victory for Japan[11]. Australia has taken China to the WTO – or more precisely, "requested consultations" – on barley and wine.
The second step is to reduce the negative impact of China's tariff hikes or import restrictions. This could involve other countries committing to not taking advantage of the coercive measures to expand their own market share in China, and other countries expanding their own imports from the affected country. In the case of Australia, since China levied its coercive measures, Europe and Taiwan in particular have led a campaign to buy Australian wine, labeling it "freedom wine[12]." The effect of these import substitutions is not yet apparent in trade statistics, but Australia's 2020 wine exports to Europe are expected to increase by 21% due to increased household demand related to COVID-19, which will in part make up for the drop in exports to China in terms of volume[13]. However, while such campaigns are possible for consumer products, such as wine, they are difficult when it comes to products like barley or coal.
Third, other countries could cooperate by making affected scarce goods or materials available to the countries affected by export restrictions by China, as a response to similar cases to the rare earths conflict between China and Japan. Beijing is strengthening and expanding its export control tools and there are growing concerns about China's new export control law, introduced in December 2020. Beyond technical tools to address these issues, the diversification of supply chains, or in other words, the lessening of dependence on China, ultimately is something that needs to be achieved.
Challenges ahead
There are still a number of difficult obstacles to actually implementing the specific measures to counter coercion. First, the boundary between coercive economic measures and normal trade frictions is unclear in practice. For example, in the Australia-China wine dispute, China claims its restrictions are anti-dumping measures in line with international trade rules, although the political motivations are self-evident. Anti-dumping measures have historically been used arbitrarily around the world, and have therefore been a source of friction among countries for decades. What is more, market openings and the introduction of anti-dumping measures always come together, and anti-dumping measures have been an indispensable element that makes the maintenance of the free trade system possible. Another challenge in this regard is how unjustifiable coercive measures could be determined: who could make such a decision, based on what? The challenge is similar to the question of what constitutes an armed attack in the case of involving Article 5 in NATO. In the security and defense domains, the threshold for invoking collective defense has become blurred, not least in view of hybrid warfare. It is nonetheless probably more difficult in the economic field.
The second challenge has to do with the extent to which governments could restrict the activities of private companies. The ASPI report recommends cooperation with the business community, but the issue is not simple, as it involves the profits and losses of individual companies. In fact, data indicate a 50% increase in wine exports from South Africa to China following the near total shutdown of Australian shipments[14]. This is the reality of the market as long as Chinese consumers want to continue drinking wine. If a company could increase its profits but refrained from doing so, the company could be sued by its shareholders. In such circumstances, it is inconceivable for the government to directly compensate companies for lost revenue.
Additionally, it will be extremely hard for governments to be able to commit to this kind of support for other countries. Therefore, it makes sense that the ASPI report envisions Five Eyes as the framework for pursuing joint action. This kind of mutual support would require the highest levels of political and psychological solidarity, which, the ASPI report suggests, could only be possible among the Five Eyes countries. This is because if other countries participate in problems involving China, they may become targets of China as well. States here are expected to voluntarily "get involved." Alliances require both entanglement and being entangled. The members of the club need to be prepared for both, which is certainly a tall order.
Third, there is a lack of information-sharing mechanisms regarding what kind of coercive measures countries are facing from China (and elsewhere). It is difficult to take concrete actions if information is not shared properly. The fact that the ASPI report proposes information sharing as its first recommendation is a testament to the lack of such a mechanism.
Making sure that relevant information is quickly shared among allies and like-minded partners and accumulating knowledge on how best to respond to China's economic coercion is the first goal to be achieved. We could then explore the conditions that would make specific mutual support measures politically and economically feasible.
[This is a translation of "Keizai no shuudan bouei wa kanou ka: Chuugoku-Osutoraria tairitsu karano shiten," published in March 2021.]
(2021/8/4)