The participation of a Japanese prime minister in the June 29 North Atlantic Treaty Organization (NATO) summit, the first case of a Japanese leader joining the meeting, attracted a great deal of domestic attention as a symbol of Japan's solidarity with Ukraine. However, the main focus was not only on the alliance's response to Russia's military invasion, but also on the first revision in 12 years of the "NATO Strategic Concept[1]." NATO's Strategic Concept defines the Alliance's priorities, key missions, and approaches for the next decade. NATO has been undergoing major changes as a multilateral collective security organization, and efforts have been made to clarify the Alliance's raison d'être through the revision of the Strategic Concept.
Noteworthy items in the Strategic Concept adopted at the summit include: 1) the need to further strengthen the deterrence and defense capabilities that form the foundation of the Alliance; 2) the wariness of an increasingly unstable Middle East, Africa, and an ambitious China, in addition to Russia as a Significant and Direct Threat; and 3) the importance of strengthening relations with partner countries and institutions to address global challenges. These have been presented as an agreement by all member countries. In this aritcle, I would like to consider the future direction of NATO and Japan's ideal response based on the above three points.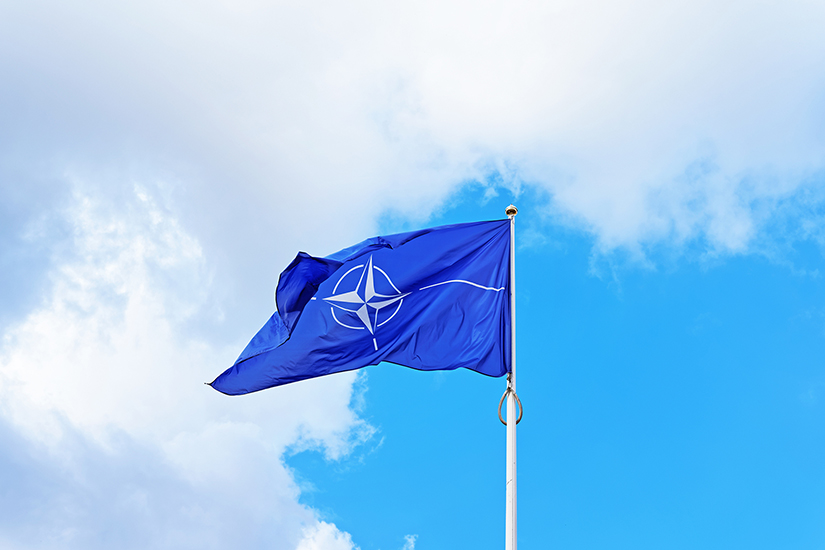 Further strengthen deterrence and defense
The summit focused on strengthening defense capabilities in the eastern part of NATO. Until now, based on the NATO-Russia Founding Act, which states that neither NATO nor Russia regard the other as an enemy, there have been no battle groups stationed in the eastern flank of the Alliance. Following the annexation of Crimea in 2014 and the invasion of Ukraine in 2022, NATO has established eight new battlegroups (totaling 9,641 troops[2]) in the Baltic states, Poland, Hungary, Romania, Slovakia, and Bulgaria.
In addition, U.S. President Joe Biden has now announced that the number of U.S. Navy destroyers stationed at the Rota Naval Base in Spain will be increased from the current four to six, and that a permanent headquarters of the U.S. 5th Army Corps will be established in Poland, committing the United States to strengthening military capabilities in eastern NATO as well[3].
Since 2004, NATO has developed the NATO Response Force (NRF), a multinational element of land, air, sea, and special operations forces (SOF), to address the diversity of threats and the rapid pace of change. The Alliance has used the NRF in a wide range of fields, including training, exercises, and disaster relief[4]. In order to further enhance deterrence and defense, it has been decided that the NRF will be replaced by a 100,000-strong rapid response force that can be deployed within 10 days of the occurance of a situation, and a 200,000-strong semi-response force that can be activated within 10 to 30 days[5].
This means that not only will the readiness force be increased to 300,000 by 2023, but also NATO will further strengthen its leadership in collective defense planning, command, and control by the Supreme Headquarters Allied Powers Europe (SHAPE). As a result, while each country's own command and control authority will be relatively reduced, NATO is expected to be able to respond more flexibly and accurately than ever before to the increasingly diverse and rapidly changing threats. This will lead to an improvement in the timeliness of the Alliance's operational actions and an increase in the effectiveness of its deterrence and defense capabilities.
Concerns about China
At this summit meeting, Russia was regarded as the "most significant and direct threat," and China, while not an enemy of NATO, was labeled a "systemic challenge" affecting the entire alliance system. NATO is a political alliance that can move forward only after it has obtained unanimous consensus among member countries on everything, and it is undeniable that the subtle differences in the diplomatic stances of member nations toward China may have influenced the way China was described. Although China, like Russia, is not expected to exert direct military influence on NATO and provoke war in Europe, it is not compatible with the Western common values of freedom, equality, and respect for human rights and, along with Russia, does not try to hide its ambition to change the existing international order based on the rule of law. In fact, the Chinese Communist Party calls NATO a relic of the "Cold War" ethos[6] and seeks to deny Western values and increase the influence of authoritarian state regimes through disinformation and other means, forcing NATO to maintain a strong sense of caution[7].
In addition, cyber attacks by China and Russia, illegal activities in outer space, and attacks on the cognitive domain through disinformation and other means transcend physical borders and are carried out regardless of time constraints[8]. NATO perceives these asymmetric attacks as a violation of Article 5 (collective self-defense) and Article 3 (member states' resilience obligations) of the North Atlantic Treaty, and has made it clear that as an alliance it is responsible for ensuring that the cyber and space domains, as global commons, are freely accessed and peacefully co-managed.
If member countries continue to hold this view of China, then the "Dual Track[9]" approach, which is based on dialogue and deterrence, should be adopted. It is conceivable that NATO, as it might consider a similar approach for China that it has taken with Russia. As "NATO 2030[10]" suggests, while a "NATO-China Council" (tentative name) is being prepared as a framework for constructive dialogue with China in the future, a move to establish a specialized advisory body within NATO to monitor and defend against Chinese military moves may become a reality.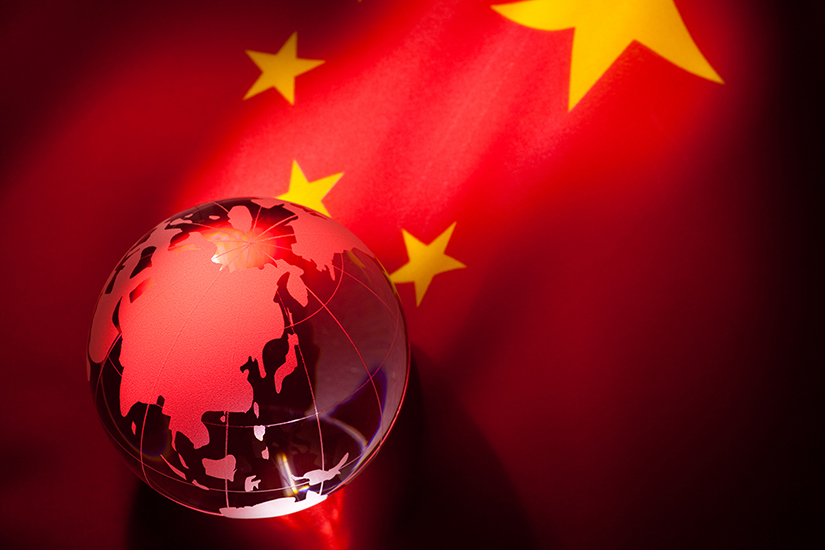 Addressing global issues (climate change)
NATO has also moved to actively address the impacts of climate change. Namely, it has accepted the NATO Secretary General's Report "Climate Change and Security Impact Assessment" and has decided on a specific goal of a 45% reduction in greenhouse gas emissions by 2030 and net zero by 2050[11]. As a result, NATO has officially acknowledged climate change as a security issue and has committed itself to adapting as a military force to the impacts of climate change and to reducing it as a greenhouse-gas emitting entity. For some time, continuity and stability have been of paramount importance in military operations and actions, and renewable energy sources, unlike fossil fuels, have been difficult to accept in terms of their versatility and acquisition stability
The Ukrainian military, which is fighting valiantly against the recent Russian invasion of Ukraine, continues to fight asymmetrically against the heavy Russian forces by actively incorporating drones and civilian assets in addition to conventional equipment systems, such as tanks and armored vehicles[12]. The lessons learned from the intensive attacks against vulnerable supply capabilities, including fossil fuels, by both armies[13], have led to a shared battlefield challenge of energy transformation of the armed forces to become less dependent on fossil fuels. At the recent NATO summit, 30 NATO members agreed to address climate change, confirming the need for an irreversible commitment to the efficiency and decarbonization of energy-consuming equipment, which will hopefully give impetus to the military's efforts to address the effects of climate change.
On the other hand, there are concerns that the recent situation in Ukraine has triggered a global upsurge in oil and natural gas prices and confusion over new sources of supply through Russia's bargaining over energy, and that long-term interest in climate change, with its theme of a decarbonized society, is declining. In this context, NATO's recognition of a situation that demands urgent action on increasingly serious climate change[14] and its rapid moves to address global warming as a matter of urgency should be priased as responsible.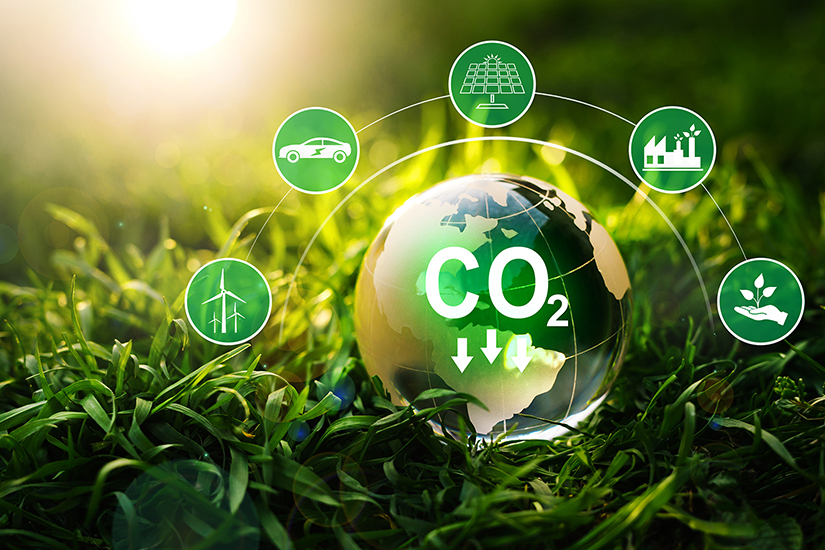 Conclusion: Meeting NATO's expectations
There is no doubt that Prime Minister Kishida's visit to NATO was uniformly welcomed by the 30 member countries for its demonstration of deepening solidarity with Ukraine and high-level engagement in Europe's security affairs.
But for NATO, which invited Japan, South Korea, Australia, and New Zealand as global partners for the first time, the challenges of acting as a security platform with shared threats and values are not limited to China's growing influence beyond regional boundaries. Partner countries have a wide range of possibilities for cooperation, including securing public security goods in the cyber, outer space, and cognitive domains, and coordinated action on the effects of climate change, as well as the implementation of emerging and disruptive technologies such as artificial intelligence (AI) and quantum computing, which will have major impacts on future equipment systems. A number of possibilities for broad cooperation have been identified. It is expected that Japan, along with other partner countries, will prepare a roadmap for expanding cooperation with NATO in the future[15], but what will the Japanese government do? On March 27, 2022, Prime Minister Kishida, in his graduation speech at the National Defense Academy, clearly indicated that the three security-related documents (National Security Strategy, National Defense Program Guidelines, and Mid-Term Defense Program) will be revised at the end of the year[16], but Japan should take the initiative in activating cooperation mechanisms with NATO while taking account of the direction of the new security strategy. Although there is no collective security organization like NATO in the Indo-Pacific region, Japan believes that the network of bilateral alliances led by the U.S. could be further strengthened by guiding the engagement of partner countries that share common values that transcend regional boundaries.
However, since NATO is a defensive organization and a consensus-based regional organization, it is unlikely that NATO will take a more proactive approach toward Japan, which is located outside Europe[17]. As a result, Japan requires an active stance to strengthen its approach to NATO, to elicit further NATO interest and engagement in the Indo-Pacific region, and to proactively strengthen Japan-NATO relations. To this end, it is essential for Japan to send a strategic message globally, and the three revised documents are expected to play an important role as a communication tool for Japan's security.
Translated from an article originally published on the Japanese IINA website on July 20.
(2022/08/18)