Following the political upheaval in Afghanistan and Myanmar last year, the Modi government in India is once again faced with a diplomatic quandary in the Russian invasion of Ukraine that began on Feb. 24, 2022. The conflict itself is a distant issue for India compared to the U.S., Europe and other NATO members, and New Delhi is not an immediate party to the fighting.
However, the traditional friendship between Russia and India has "stood the test of time" since the end of the Cold War, and the two countries have developed and maintained deep, cooperative ties on arms like fighter jets, aircraft carriers and automatic weapons, as well as nuclear power in the energy sector. Furthermore, since the Soviet era, Russia has reliably supported India in multilateral frameworks, including the United Nations, on issues like Kashmir, nuclear issues and UN Security Council reform[1]. In the 21st century, India has declared strategic partnerships with every major and emerging power, including Russia, which has been positioned as a "special and privileged" strategic partner[2].
But Russia's actions clearly constitute an "invasion" of a sovereign state, and the Modi government faces a challenge in deciding how to respond[3].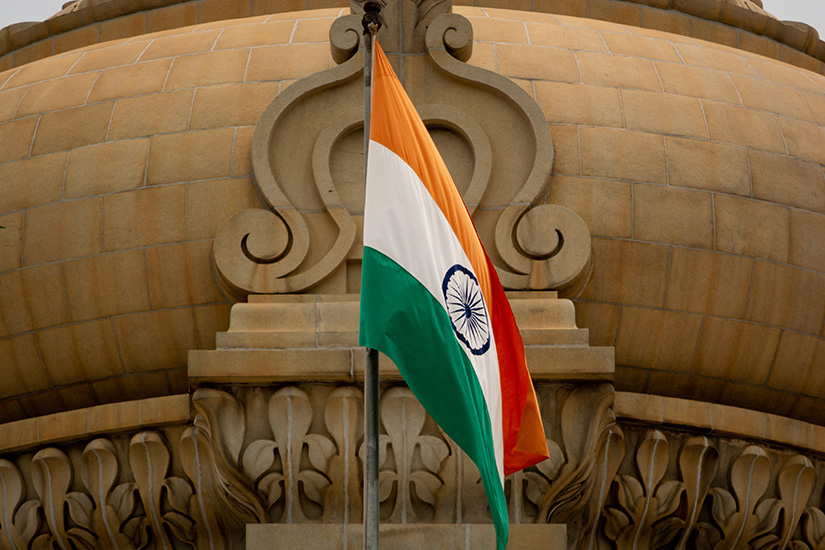 India's miscalculation and delayed evacuation
Before the conflict began, there were more than 20,000 Indians living in Ukraine, 90% of whom were students attending medical schools. Ukraine was one of the most popular choices among Indians to study abroad because it was a relatively inexpensive way to qualify as a doctor[4].
By late January, reports had emerged that the situation in Ukraine was becoming increasingly tense, and the U.S., the U.K., and others began evacuating their citizens, including embassy staff. Despite this, India continued to "closely follow the developments[5]," and finally issued a travel advisory on Feb. 15, advising "students whose stay is not essential" and other Indians to "consider" evacuating temporarily[6]. However, there were few flights connecting India and Ukraine, and at the government's request Air India operated the first commercial flight on Feb. 22, bringing back 254 Indians. The second flight, which left Delhi on Feb. 24, had to turn back because of the outbreak of hostilities[7]. This would seem to indicate that India, especially the Ministry of External Affairs, believed Russia's previous explanations and did not think Russian President Vladimir Putin would initiate the conflict.
With many Indians still trapped in Ukraine, and some becoming casualties in the conflict, the Indian government launched an evacuation operation called "Operation Ganga." Chartered aircraft and military transport planes were sent to Hungary, Poland, Slovakia, and other countries surrounding Ukraine, and government officials were dispatched to coordinate the evacuation with the respective governments. However, overland travel was extremely difficult, especially in the eastern regions around Kharkiv and Sumy that saw intense fighting, and the sudden evacuation order caused widespread confusion[8]. The operation was reportedly completed on Mar. 11[9], but the delay in the initial response drew criticism at home[10].
Expressing displeasure while avoiding "condemnation"
In contrast to the delayed evacuation, most of the opposition parties and media in India are generally understanding of the Modi government's diplomatic position on Russia's "violation." India, which currently holds a non-permanent seat on the UN Security Council, "abstained" during a Jan. 31 vote on whether to hold an open meeting on the Ukraine situation, arguing that "quiet and constructive diplomacy" is needed amid the growing crisis[11]. This was followed by a Feb. 11 foreign ministers' meeting of the Quad (Australia, India, Japan and the U.S.) in Melbourne, at which Ukraine was discussed but not included in the joint statement[12]. India was clearly reluctant to address the Ukraine conflict in a multilateral setting.
However, India's hopes that the issue would be resolved through bilateral diplomatic negotiations were dashed. When Russia announced on Feb. 21 that it would recognize as "states" Donetsk and Lugansk in the Donbass, a region in eastern Ukraine controlled by pro-Russia forces, India expressed its displeasure by expressing "deep concern" at a hastily convened Security Council meeting[13]. When a draft resolution condemning Russia was submitted to the Security Council amid intensifying international criticism of Moscow's military invasion, India again abstained. However, in its explanation of the vote, it said it was "deeply disturbed" by the sudden turn of events and regrets that the path of diplomacy has been abandoned, not hiding its disappointment in Russia. It also noted "deep concern" for the safety of Indian residents in Ukraine, and New Delhi occupied itself with its evacuation operation and sending humanitarian aid to the Ukrainian side. In addition, India appealed for respect for international law and the sovereignty and territorial integrity of each country, sending the message that Russia's actions were excessive[14]. India again abstained from the Mar. 2 condemnation resolution before the UN General Assembly, but here too it emphasized respect for international law, sovereignty, and territorial integrity in a similar explanation of its vote[15]. It is unusual for India to be speak so harshly about Russia's military actions, including during the Soviet era, and its statements can be considered as an indication of how strongly India feels "betrayed."
The Quad's widening gap
Still, there is widespread dissatisfaction in the West with India's abstentions at the UN and the International Atomic Energy Agency. External Affairs Minister Subrahmanyam Jaishankar, who visited Europe in mid-February for the Munich Security Conference and other events, was urged by European countries to change course[16], and the U.S., led by Secretary of State Antony Blinken, reportedly "spared no effort" to persuade him to support the UN draft resolution[17]. It is nonetheless disappointing to see that India, which had recently been bolstering its response to the threat of China through deeper cooperation with other democracies in the Quad and other measures, joined China in abstaining and declined to join other countries in confronting the authoritarian Putin regime in Russia[18].
Indian Prime Minister Narendra Modi's position remained unchanged at the Mar. 3 digital Quad summit, which was hastily held after the UN General Assembly meeting, and there was not even a mention, let alone a condemnation, of Russia in the joint document after the meeting[19]. On top of that, India created a hole in the Western sanctions against Moscow by purchasing crude oil from Russia at a discounted price. This led the administration of U.S. President Joe Biden to voice its frustration with India. In Japan too, it was reported that a plan for a Japan Self-Defense Forces aircraft to carry supplies for evacuees from a UN High Commissioner on Refugees (UNHCR) storage center in Mumbai was rejected "at the ministerial level" over concerns about Russia. This led some to some to suggest that Japan-India relations and the Quad itself were in jeopardy.
Why is it that the Modi administration, which has worked to strengthen ties with the U.S. and other Western countries through the Quad and other measures, cannot cut ties with Russia? Japanese experts and media have noted that India remains highly dependent on Russia for arms; that India hopes the UN Security Council will resolve its outstanding issues with China and Pakistan in New Delhi's favor; and India's historic ties with Russia[20]. Such explanations are not mistaken, of course. However, these conditions have been in place since the Cold War. India today has diversified its arms procurement, buying from countries like the U.S., France and Israel, and diplomatically New Delhi is much closer to Washington than it was during the Cold War. In other words, Russia's strategic value to India has declined relative to what it once was. With more options available, India is no longer Russia's junior. Despite this, it repeatedly abstained in the UN.
I believe India to be acting in its own interests rather, than bowing to Russian pressure, as noted by Happymon Jacob of Jawaharlal Nehru University[21]. Considering China's continued aggression along the line of actual control in the China-India border dispute and the ongoing terrorist attacks by Pakistan, it is important for India to support the principle that any attempts to unilaterally change to the status quo through force are unacceptable.
But beyond that, considering the "on-the-ground" threats India faces, can the Quad and Europe be seen as reliable partners? Looking at the domestic tone in India, skepticism seems to have surfaced after the withdrawal of the U.S. and NATO from Afghanistan and the subsequent return of the Taliban, which has close ties to China and Pakistan[22]. While the other members of the Quad are all "maritime nations," India is also a "continental nation," meaning there is a significant gap in interests.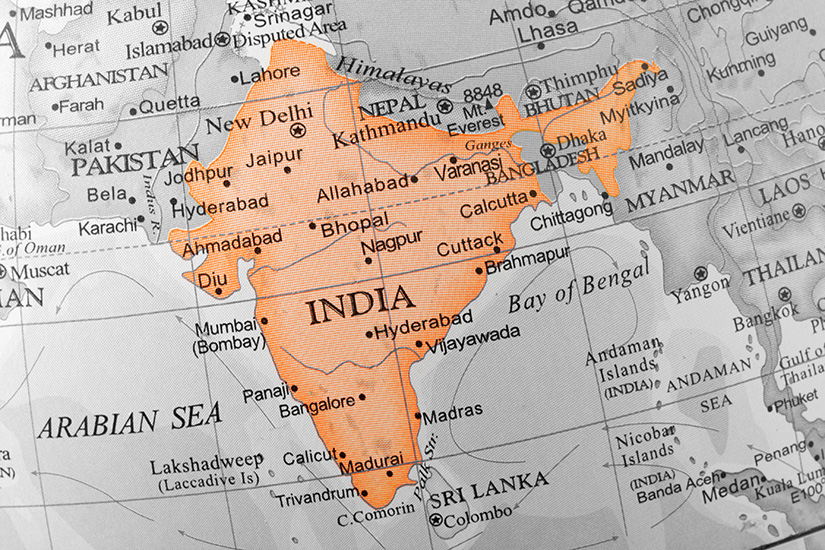 India's choices and future challenges
Considering the diminished will and capabilities of the U.S., as evidenced in Afghanistan, and the exclusive maritime focus of the Quad, India cannot afford to abandon its relations with Russia as Chinese aggression toward India picks up and Beijing brings in other neighboring countries like Pakistan[23]. Put simply, New Delhi does not want to be isolated on the Eurasian continent. While India's explanations of its votes emphasize ideals and principles, they can be seen as a choice to prioritize India's national interests based on "strategic autonomy" while considering its own on-the-ground situation[24].
However, even if India's choice is rational under the current conditions, the future is filled with uncertainty. Is it possible for the "world's largest democracy" to remain silent even if Russian aggression becomes more intense and prolonged, even if humanitarian damage is widespread, and even if Russia overthrows the Ukrainian government or partially occupies Ukrainian territory? Alternatively, what will India do if Russia is weakened by the conflict and Moscow's dependence on China grows, in turn negating the geopolitical significance of India-Russia relations? At the same time, India cannot ensure its security and pursue its national interests by relying solely on the U.S. and the Quad[25]. With the future increasingly unclear, Russia's invasion of Ukraine has left India in a difficult position.
(2022/06/07)