A series of meetings involving the leaders of the Association of Southeast Asian Nations (ASEAN) were held in Phnom Penh, Cambodia, between November 8 and 13, 2022, including the ASEAN Summit, ASEAN+1 Summits with Japan and other partners, the ASEAN+3 (Japan, China, and South Korea) Summit, and the East Asia Summit (EAS). The EAS, in particular, was noteworthy for bringing together dialogue partners like the United States, China, and Russia to the same table at a time of growing US-China confrontation, rising tensions across the Taiwan Strait, and the war in Ukraine.
This short review will summarize the outcomes of these summits from ASEAN's perspective, with particular attention to the ASEAN Summit, and examine the prospects for the regional body to play a larger international role. The topics covered here include Myanmar, ASEAN's relations with the United States and India, Cambodia's ASEAN chairmanship, and Timor-Leste's accession to ASEAN. The fact that a review of the ASEAN Summit prompts a look at countries both within and outside the community is in itself an indication of the body's growth as a regional community that is fully engaged in addressing complex global issues.
No Progress on the Myanmar Crisis
Despite ASEAN's best efforts to deal with the increasingly chaotic political situation in Myanmar following the February 2021 military coup, no significant progress was made at this year's ASEAN Summit, which was preceded by a special meeting of foreign ministers to offer recommendations for the summit. The foreign ministers declared their shared recognition that the situation remains "critical and fragile" and reaffirmed the importance and relevance of the "Five-Point Consensus" peace plan but admitted there was a need to further strengthen the implementation of the plan "through concrete, practical and time-bound actions."[1]
Indonesia, Malaysia, and Singapore advocated a harder position, calling for a suspension of ASEAN membership if Myanmar's military regime failed to respond, but other countries took a more conciliatory stance. The split revealed a disconnect between member states with economic interests in Myanmar and little interest in democratization, on the one hand, and those that place high value on democratic norms, on the other.[2] Be that as it may, no representative of the military regime has been invited to the ASEAN Summit since the fall of 2021.
Although the Chairman's Statement noted that the leaders "were deeply disappointed by the little progress in and lack of commitment of the Nay Pyi Taw authorities to the timely and complete implementation of the Five-Point Consensus," no reference was made to any new measures[3]. A separate document called the ASEAN Leaders' Review and Decision on the Implementation of the Five-Point Consensus was also released, which states that "ASEAN shall consider exploring other approaches that could support the implementation of the Five-Point Consensus" and mandates ASEAN foreign ministers "to monitor progress and report to the ASEAN Summit."[4]
Myanmar's military authorities warned following the special foreign ministers' meeting that any attempts to exert pressure, such as by imposing a time frame for the implementation of the Five-Point Consensus, would have "negative implications."[5] By mid-November, though, speculations emerged regarding a potential reconciliation with ASEAN and the West, as Myanmar announced an amnesty for nearly 6,000 prisoners, including dissidents and foreign journalists.[6] There has been no substantial progress toward a resolution of the crisis, however, and peace remains elusive. ASEAN has been taking a harder line toward Myanmar's military junta, refusing to invite its representatives to not only meetings of the leaders and foreign ministers but also the ASEAN Defense Ministers' Meeting (ADMM) Plus held later in November, but its options going forward appear to be narrowing.[7]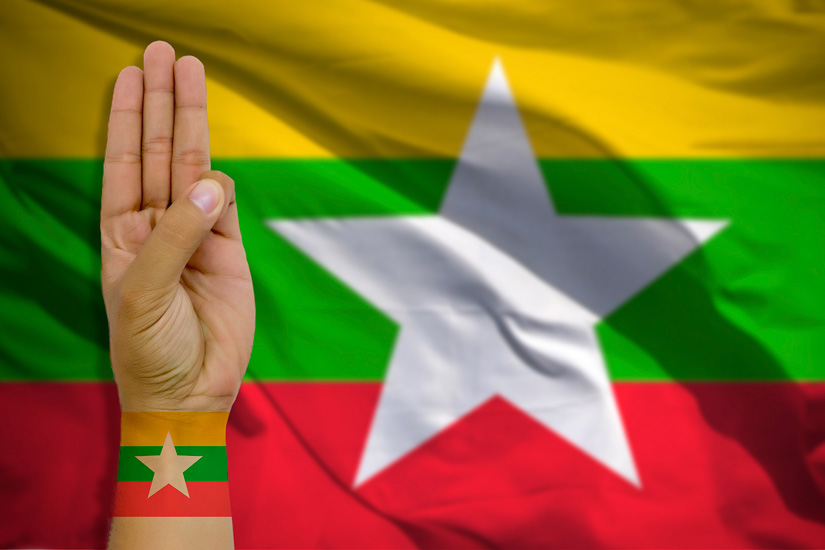 Ties Closer Than Ever with US, India
Also in November, ASEAN elevated its ties with the United States and India to the highest level of a comprehensive strategic partnership, as it had done with Australia and China. Partly due to strong US concerns about China's growing influence in the region, a special US-ASEAN summit was convened in Washington in May 2022, where the two sides agreed to consider raising the status of the relationship. The fact that an agreement on a comprehensive strategic partnership was reached just six months later no doubt reflects ASEAN's desire to maintain balance between the geopolitical powers in its external relations.
Stronger ties with India can likewise be viewed in the context of great power competition: ASEAN has been seeking to strengthen relations not only with Washington and Beijing but also with other major countries outside the region, including India. The comprehensive strategic partnership with New Delhi comes 30 years after it became an ASEAN dialogue partner. While India's efforts to deepen ties with ASEAN have thus far lagged behind China's, there is great interest in making up for lost ground on such on global issues as energy, infectious diseases, and climate change, as well as on maritime security and non-traditional security issues like disaster relief.[8]
A Recap of Cambodia's Chairmanship
Cambodia was serving as ASEAN chair for the first time since 2012. That year, at the foreign ministers' meeting in July, it clashed with the Philippines and other members who called for a hard stance against Beijing's encroachments in the South China Sea. Discussions became so contentious that ASEAN failed, for the first time in its history, to issue a joint statement. This time around, Cambodia appeared intent on making up for its earlier shortcomings and actively worked as chair to resolve the Myanmar crisis. It dispatched its deputy prime minister and foreign minister as special envoy to Myanmar, and Prime Minister Hun Sen himself also visited the country. The military regime balked at these initiatives, however, and little progress was made, but Cambodia's efforts to fulfill its responsibilities were positively welcomed by ASEAN.[9]
Phnom Penh also succeeded in building stabler US-ASEAN relations, with Hun Sen traveling to Washington to attend the special summit in May and US President Joe Biden visiting Cambodia to attend the US-ASEAN Summit and the East Asia Summit in November. US-Cambodian relations have been strained at times over Hun Sen's authoritarian rule, but the two countries managed to promote broader, regional interests by sidestepping bilateral political issues. Washington, on its side, refrained from dwelling on the political situation in each ASEAN member state in recognition of Southeast Asia's importance to its Indo-Pacific strategy.
With regard to China, Cambodia staked out a balanced position and was not overly deferential, as it had been in 2012. This did not lead to any significant progress on the South China Sea issue, but there was little the ASEAN chair could realistically do in the light of heightening tensions in US-China relations. About the only thing within its power was to advance talks on the Code of Conduct (COC), but this, too, was bogged down by significant differences of opinion among the relevant parties. Cambodia was spared from becoming entangled in this issue since, unlike in 2012, China had not made any aggressive moves by the time of the ASEAN summit. Perhaps this was due to Washington's active engagement in the region, making Beijing hesitant to take steps that could flare into open conflict.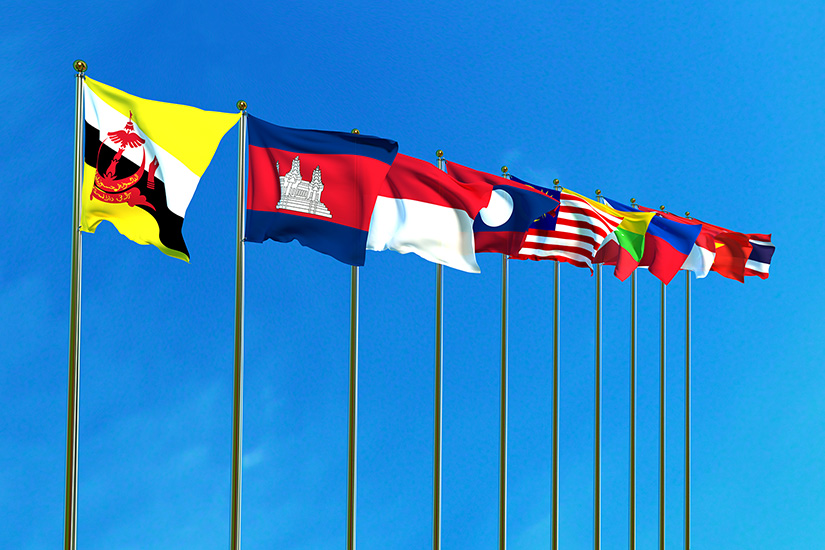 Timor-Leste to Become a Member
The November summit also led to the first major change in ASEAN's structure in 20 years, when leaders agreed in principle to admit Timor-Leste as a member.[10] Timor-Leste had expressed its wish to join ASEAN soon after gaining independence from Indonesia in 2002 and formally applied for membership in 2011. The accession process had been time consuming due to objections from members who maintained that a newly independent country would have difficulty organizing the nearly 1,000 meetings that would be required when it assumed the chair. Having consolidated its nation-building efforts over the 20 years since its independence, Timor-Leste is finally slated to become a member, enabling ASEAN to once again cover the entire Southeast Asian region. Since its establishment in 1967, ASEAN has focused its efforts on managing the regional impact of geopolitical competition among major powers outside the region. Key to this effort has been inclusiveness. By including all countries of Southeast Asia and sharing norms and values—sometimes even conducting collective diplomacy—ASEAN has helped member states maintain and advance their strategic interests with nonregional powers more effectively than through bilateral relations alone. Timor-Leste's accession represents a return to full regional inclusion and will surely contribute to the stability of Southeast Asia.
The opinions expressed in this review are the author's own and do not reflect the official views of the organizations with which he is affiliated.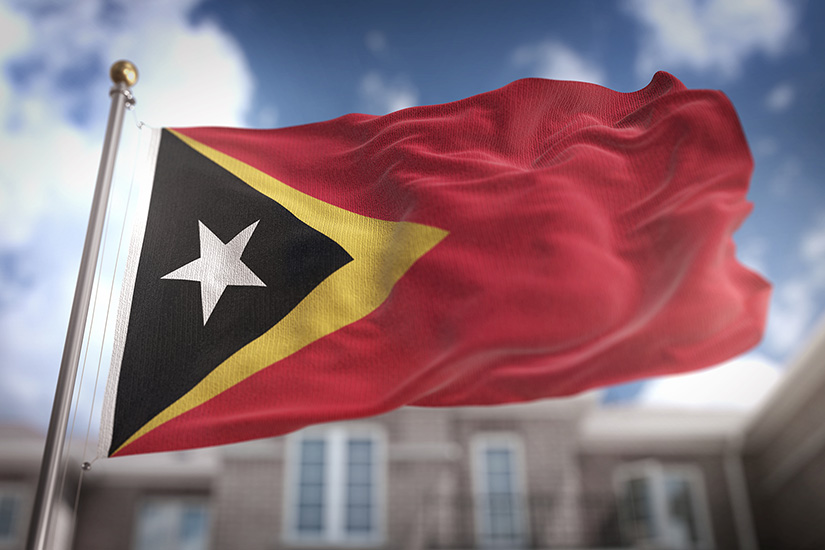 Originally published in Japanese on December 27, 2022.
(2023/1/25)