On February 24, Russia shocked the world by launching a military invasion of Ukraine. Although geographically distant, Southeast Asia was also caught by surprise. However, reactions among the region's 11 countries, including East Timor, were mixed. Why did these differing reactions emerge? This article examines the Southeast Asian reactions to the situation in Ukraine, taking particular consideration of bilateral relations between Southeast Asian countries and Russia.
ASEAN's reaction — three joint statements
The Association of Southeast Asian Nations (ASEAN) issued three joint foreign ministerial statements on the situation in Ukraine in the month and a half after the military invasion began. The relatively quick pace of the successive statements indicated ASEAN was keenly interested (and concerned) about the situation.
The first statement came on February 26, two days after the invasion. It was only two paragraphs long, expressing concern about the deteriorating situation in Ukraine and calling on all parties concerned to exercise maximum restraint and resolve the conflict peacefully. The statement also called on all parties to uphold the principles of sovereignty, territorial integrity, and equal state-to-state relations[1].
The second statement came on March 3, after the fighting escalated. Its tone mimicked that of the first statement, expressing concern about the growing humanitarian crisis and a willingness to mediate among the concerned parties[2]. ASEAN issued its third statement on April 8. The statement focused on the humanitarian crisis, expressing strong concern about the killing of civilians, including the massacre at Bucha, and stating support for the UN Secretary-General's call for the creation of an independent commission of inquiry on civilian casualties[3].
None of the three statements directly condemned Russia by name, nor did they mention the names of the belligerent countries, Russia and Ukraine. ASEAN's attitude remained consistent throughout the three statements, calling for restraint and peaceful resolution by all parties. The bloc seemed to distance itself equally from both Russia and Ukraine, and in this sense it showed great consideration for Russia. However, as the atrocities committed against civilians in Ukraine became clear, ASEAN's concern about the war and escalation grew.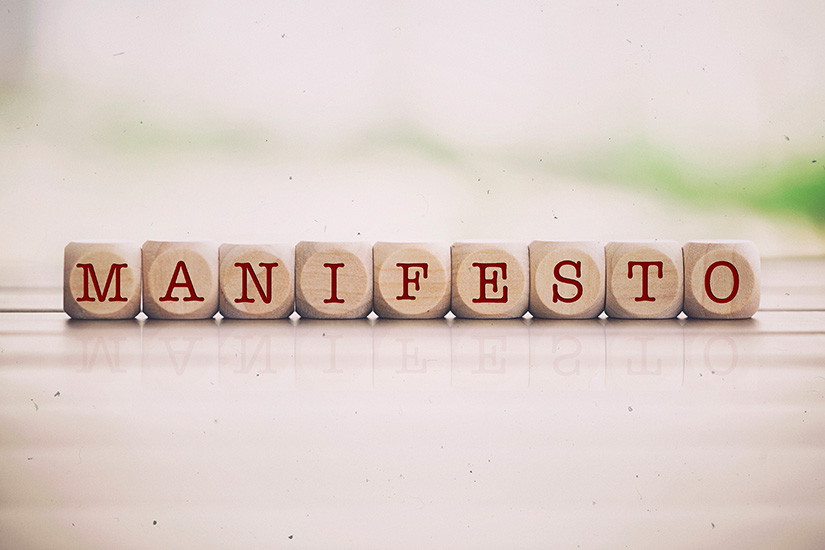 Reactions from Southeast Asian countries — statements and voting at the UN
Individual reactions among Southeast Asian countries were broadly divided into three categories. First, one state clearly condemned Russia. Of the 11 Southeast Asian countries, only Singapore singled out Russia by name, adding in a statement from the Foreign Ministry that "Singapore strongly condemns any unprovoked invasion of a sovereign country under any pretext[4]." Additionally, in early March Singapore announced economic sanctions against Russia, banning exports of military-related goods and banking transactions[5].
Second are those that offered understated, almost offhand, expressions of concern. The key words in these reactions are "restraint" and "peaceful resolution," and they call upon both Russia and Ukraine. While expressing concern about the "situation in Ukraine," they do not name the belligerents — namely Russia and Ukraine — indicating a strong sense of consideration for Moscow. Many of the statements from Southeast Asian countries were filled with these phrases, meaning the ASEAN foreign ministers' statements largely reflected the will of most Southeast Asian countries.
However, some states fell somewhere between explicit condemnation of Russia and total acquiescence to Moscow. Indonesia said that "the military attack on Ukraine is unacceptable," and Brunei went slightly further, saying it "condemns any violation of sovereignty, independence and territorial integrity[6]."
Third, at least one state has actively supported Russia. A spokesman for Myanmar's military junta praised Russia's role in opposing the United States, saying that Russia is acting to maintain its own sovereignty[7].
Southeast Asian countries were also divided in their voting at the United Nations. On March 2, an emergency session of the UN General Assembly gathered to vote on a resolution condemning Russia's invasion of Ukraine. 9 Southeast Asian countries supported the resolution, while Laos and Vietnam abstained (Myanmar, which continues to be represented by its pre-coup civilian government, voted in favor of the resolution). Singapore, Cambodia and Timor-Leste were co-sponsors of the resolution[8]. While many countries from the region were moderate and considerate of Russia in the individual statements, in the collective arena of the UN they were able to demonstrate that they would not tolerate forceful violations of national sovereignty and territorial integrity. However, many Southeast Asian countries again adopted a wait-and-see approach when it came to the April 7 resolution on suspending Russia's eligibility to participate in the UN Human Rights Commission. Only the Philippines, East Timor, and the civilian government of Myanmar voted in favor of measure; Laos and Vietnam opposed it; and six countries, including Singapore and Cambodia, abstained. Singapore, which had condemned Russia by name and joined in economic sanctions, explained its abstention by saying that the vote should have waited for the results of an independent investigation into human rights violations in Ukraine[9].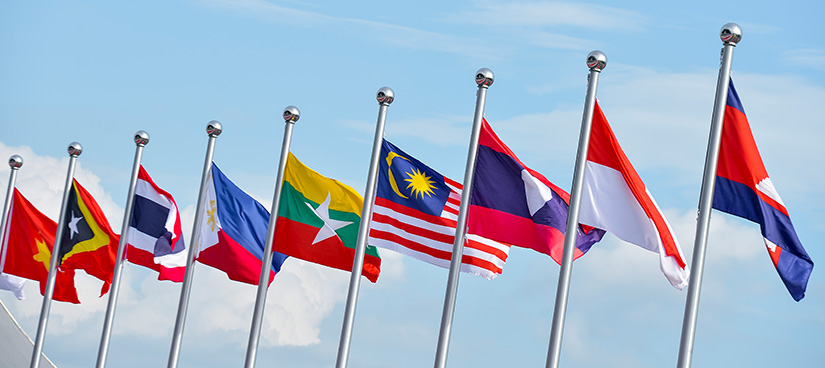 Russia-Southeast Asia relations — the importance of military cooperation
Why are the responses among Southeast Asian countries so varied? This is the case because the various national interests that they focus on are mutually contradictory. First, Southeast Asian nations are extremely sensitive to violations of territory and sovereignty by major powers, and they are eager to see that the international order based on the rule of law stays in place. This is not an abstract notion, but a practical and serious issue for Southeast Asian states, which have maintained their independence and pushed forward with nation-building through histories of colonial rule and Cold War conflicts between the major powers.
At the same time, however, Russia's presence is too important for them to ignore. For many countries, Russia is important militarily, if not economically. It is the largest supplier of defense equipment to Southeast Asia, especially Vietnam, Malaysia and Indonesia, which have procured large amounts of equipment from Russia over the past two decades, including Sukhoi fighter jets[10]. In recent years, Russia has also been developing "new customers" in addition to its traditional "repeat customers." For example, the Philippines, at the initiative of former President Rodrigo Duterte, is developing its military cooperation with Russia and is currently in the process of procuring Russia-made transport helicopters[11].
Thailand is also pursuing cooperation with Russia, and the two countries have discussed cooperation between their defense industries, including the procurement of helicopters and tanks, the joint development of equipment, and the construction of maintenance facilities[12]. For Thailand, where the military has held real political power since a 2014 coup, cooperation with Russia is not merely military in nature. Strengthening relations with Russia (and China) brings some political support to Thailand's own authoritarian regime.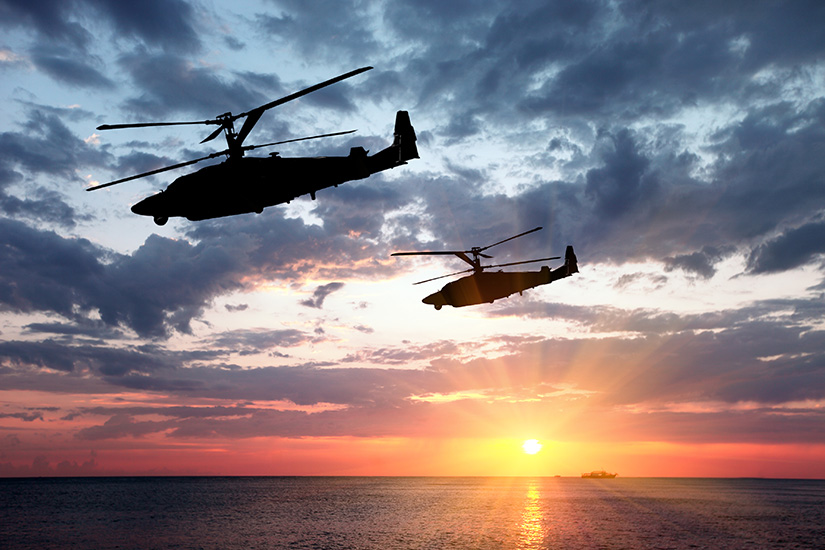 Myanmar, Laos and Vietnam place particular importance on their military and political relations with Russia. Political support from Russia is critical for Myanmar's military junta, which has faced international criticism since replacing a civilian government in a February 2021 coup. Moreover, Russia continues to supply the weapons the regime uses to suppress citizen protestors and to fight armed ethnic minorities[13].
Since the Lao People's Revolutionary Party took power in 1975, Laos has maintained friendly relations with the Soviet Union, and then Russia after the Cold War. In recent years, China's influence over Laos has grown significantly in all areas — political, economic, and security — but relations with Vietnam remain important, especially when it comes to politics and security. Laos is now struggling to balance its relations with China and Vietnam as China-Vietnam tensions rise because of disagreements over the South China Sea. It therefore needs Russian involvement to diversify its foreign relations and enhance its strategic position through mutual checks and balances among its partners. Russia is also strengthening its ties with Laos as a foothold for expanding its influence in Southeast Asia, and it is promoting military cooperation, a field in which it excels, by providing equipment such as tanks and fighter aircraft[14].
Vietnam is a "repeat customer" for the Russian arms industry, ranking fifth globally and first in Southeast Asia as a destination for Russian arms exports. The People's Army of Vietnam is extremely dependent on Russian equipment. Vietnam has been trying to diversify its procurement sources, but its dependence on Russia cannot be easily undone because of the interoperability with Russian equipment currently deployed, the "user-friendliness" of Russian equipment, a sense of affinity with Russia (many People's Army officers have received education and training in Russia), and the reasonable procurement prices for Vietnam[15].
There is also a history to Vietnam's emphasis of its relationship with Russia. In the 1980s, Vietnam was internationally isolated following its invasion of Cambodia and the Sino-Vietnamese War. During that time the Soviet Union continued to provide economic and military support to Vietnam under the Soviet-Vietnam Friendship and Cooperation Treaty. Vietnam still feels "indebted" for this Soviet-era support[16]. The Vietnamese public's image of Russia is also generally positive. Vietnam therefore maintains a comprehensive partnership with Russia, and its relationship with Moscow is one of its most important bilateral relationships.
While deeply concerned about the invasion of Ukraine, many Southeast Asian countries, given their relations with Russia, have shown great consideration for Russia in their statements and actions at the UN. Against this backdrop, Singapore, where Russia is relatively less important militarily and economically, now needs to consider the "balance within ASEAN." Unrelenting criticism of Russia could lead to dissonance within ASEAN, and it is thought that Singapore abstained at the UN Human Rights Commission based on such considerations.
(The views expressed here are those of the author, and they do not reflect the views of his affiliated organizations.)
(2022/11/01)