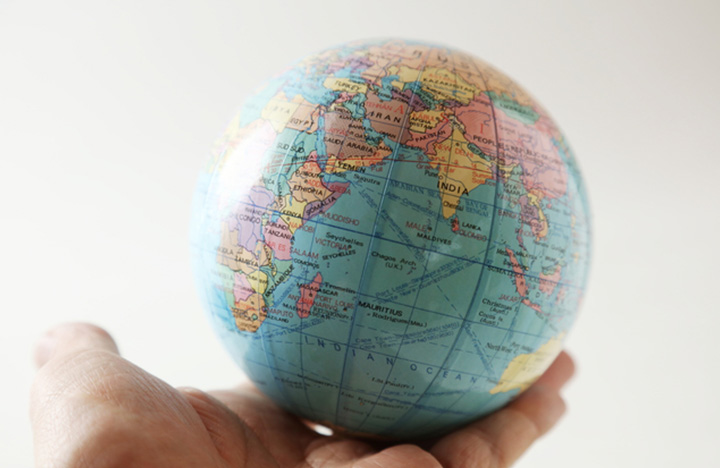 In his August 2016 keynote address to the Sixth Tokyo International Conference on African Development (TICAD VI), held in Nairobi, Kenya, Prime Minister Shinzo Abe articulated his Free and Open Indo-Pacific Strategy, or FOIP Strategy, aimed at maintaining and strengthening a free and open maritime order. FOIP Strategy is centered on three pillars: (1) reinforcing basic values like the rule of law and freedom of navigation, (2) pursuing economic prosperity through enhanced connectivity, and (3) developing maritime law enforcement capabilities to guarantee peace and stability. The strategy reconfirms the rule-based national security and economic order that has been in place since the end of World War II and seeks to ensure the freedom of regional and global commons, including the sea and air, cyberspace, and economic activity. It represents a response to intensifying strategic competition between the United States and China in the light of the latter's growing regional presence, its attempts to change the status quo by force, and its efforts to instate a new, Sinocentric regional order through the Belt and Road Initiative (BRI).[1]
The Unites States fully supports the Abe administration's vision, as voiced by President Donald Trump in his November 2017 speech at the Asia-Pacific Economic Cooperation (APEC) summit and set forth in the National Security Strategy announced the following month.[2] FOIPS, endorsed also by Australia and India, is an outgrowth of the Quadrilateral Security Dialogue (QUAD) among the four countries, whose foreign policy officials met in November 2017 and June 2018 and whose national security authorities gathered in January 2018 to discuss approaches to enhance cooperation.[3]
Southeast Asia lies roughly in the middle of the Indo-Pacific and serves as an important geopolitical link between the two oceans. As such, the cooperation of the Association of Southeast Asian Nations (ASEAN) is a key factor for FOIP's success. While welcoming the active engagement of Japan and the United States in the region as a means of balancing China's rising presence, ASEAN appears to harbor mixed feelings toward FOIP.
ASEAN has two main concerns about the vision. The first is that it could undermine its centrality, as FOIP is an initiative advanced by four countries outside the region; ASEAN, as such, would have only a subsidiary role. ASEAN has an Asia-Pacific focus and prides itself in on having created a framework for regional economic and national security cooperation. FOIP is not just a regional framework, moreover, but espouses a certain set of values. If participation requires the sharing of those values, some ASEAN members might balk. FOIP thus represents a challenge to its integrity, which is essential to maintaining its centrality.
The second misgiving is that joining FOIP may lead to participate in containing China. Although FOIP proponents claim that the strategy is not intended to "contain" China, it does seek to prevent Beijing from using its growing might to change the status quo by force and compels all countries to adhere to existing rules.[4] Many ASEAN members suspect that security arrangements like QUAD are attempts to keep China's growing influence in check and fear that joining such schemes would trigger a backlash from Beijing.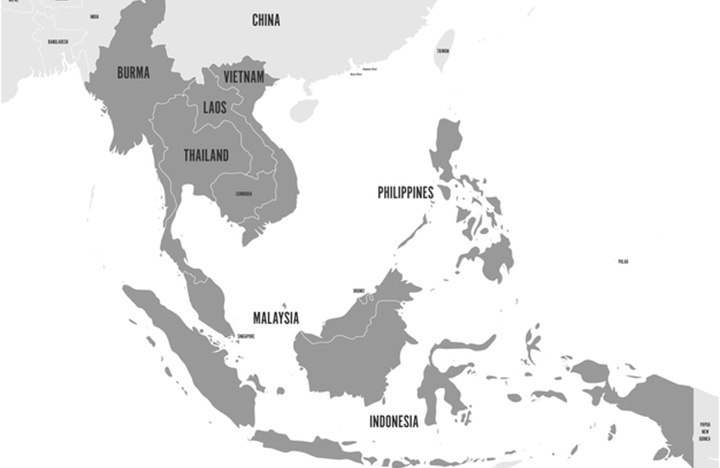 ASEAN's Response
To allay Beijing's fears, ASEAN has come up with its own strategy. During the April 2018 ASEAN summit held in Singapore, Indonesia proposed a concept for Indo-Pacific cooperation devoid of containment overtones based on the principles of being (1) inclusive, transparent, and comprehensive; (2) beneficial for the long-term interests of all countries in the region; (3) based on a joint commitment by countries in the Indo-Pacific to uphold peace, stability, and prosperity; and (4) respectful of international laws and ASEAN centrality. The concept seeks a "third way" between the Japan-US-centered QUAD framework and the overtures being advanced by a rising China.[5]
That said, most ASEAN members have announced their agreement with FOIP's basic principles. Japan has been actively seeking the endorsement of the strategy from member states, and their positions, briefly stated, are as follows:
Brunei "welcomes" closer collaboration in dealing with regional challenges (July 2018 foreign ministers' meeting).
Cambodia "welcomes and supports" Japan's initiative (August 2017 summit meeting).
Laos believes that the "leadership of Japan is important" and intends to "participate actively in the discussions in ASEAN" (June 2018 summit meeting).
Malaysia states that "confrontation and tension are not desirable, and ensuring freedom of navigation is important" (June 2018 summit meeting).
Myanmar expresses "gratitude for Japan's support" and acknowledges that various forms of support from Japan are "important to Myanmar's nation-building" (December 2017 meeting between Prime Minister Abe and President Htin Kyaw).
ASEAN member states are in basic agreement with FOIP, especially its emphasis on enhanced connectivity and economic development. At the same time, there is an undeniable tendency to avoid articulating clear approval or unequivocal support for the strategy.
Illustrative of this guarded stance is Vietnam's muted response. In the light of rising tensions between Hanoi and Beijing over competing claims in the South China Sea and the country's deepening security ties with Japan, the United States, Australia, and India, commentators have suggested that Vietnam may well accede to the QUAD framework, turning it into QUINT (quintilateral).[6] Hanoi has remained mum on FOIP, though, and has not made any formal statement to date. It is no doubt reluctant to antagonize Beijing by embracing a security arrangement that is, at the moment, largely a future vision and whose policy directions are as yet ill-defined. Opinion appears divided within the Hanoi government, moreover, with defense and security officials remaining skeptical and foreign policy authorities being more favorably disposed.[7]
Given ASEAN's response, Japan and the United States need to reconsider their strategy. In his response to questions from the Australian media, Prime Minister Lee Hsien Loong of Singapore—the ASEAN chair in 2018—expressed his hope that FOIP would evolve into a framework more in line with ASEAN's wishes: "We hope that the eventual outcome will be an inclusive and open regional architecture, where all countries engage one another peacefully and constructively. We do not want to end up with rival blocs forming or countries having to take one side or the other."[8] Tokyo and Washington are fully aware of ASEAN's cautious stance; during the August 2018 foreign ministers' meeting of ASEAN and its dialogue partners, both US Secretary of State Mike Pompeo and Japanese Foreign Minister Taro Kono emphasized the importance of cooperating with and ensuring the centrality of ASEAN in their Indo-Pacific strategy.[9]
The general attitude toward FOIP among ASEAN members appears to be one of wait and see; they are not prepared to fully embrace the Japan-US strategy. Even when the details of the plan emerge, though, they are unlikely to endorse it if it portrays Beijing as an adversary. ASEAN's strategic choices are narrowing as China advances its BRI and expands its economic clout in the region. But at the same time, ASEAN is not without its reservations toward China; in fact, it finds Beijing's vision of a hierarchical regional order incompatible with its own tenets of equality and consensus. It seeks to counterbalance China's reach through the suitable engagement of external powers, including via frameworks like FOIP. Therein lies the reason for ASEAN's growing expectations toward the vision.
The desire to tread cautiously is well expressed in the Joint Communiqué of the August 2018 ASEAN Foreign Ministers' Meeting, which states, "We noted the briefing on Indonesia's Indo-Pacific concept. We looked forward to further discussion on the Indo-Pacific concept, which embraces key principles such as ASEAN Centrality, openness, transparency, inclusivity, and rules-based approach, while contributing to mutual trust, mutual respect and mutual benefit."[10]
While avoiding a direct reference to FOIP, ASEAN will nonetheless discuss the Indo-Pacific concept as an Indonesian initiative, thus allowing it to strike a balance with Chinese concerns in performing a delicate balancing act in East Asian international affairs.
(The views and opinions expressed in this article are those of the author and do not necessarily reflect the official policy or position of the institutions with which he is affiliated.)
Originally published in Japanese on September 18, 2018.
Notes
1John Lee, "The 'Free and Open Indo-Pacific' and Implications for ASEAN," Trends in Southeast Asia, No. 13 (ISEAS–Yusof Ishak Institute), 2018, pp. 3–5.
2The White House, "Remarks by President Trump at APEC CEO Summit, Da Nang, Vietnam," November 10, 2017, https://www.whitehouse.gov/briefings-statements/remarks-president-trump-apec-ceo-summit-da-nang-vietnam/; "National Security Strategy of the United States of America," December 2017, pp. 45–47, https://www.whitehouse.gov/wp-content/uploads/2017/12/NSS-Final-12-18-2017-0905.pdf.
3Briefing by Tomohiko Satake on the QUAD dialogue at the National Institute for Defense Studies, July 2018.
4Lee, "The 'Free and Open Indo-Pacific' and Implications for ASEAN," p. 16.
5Vibhanshu Shekhar, "Is Indonesia's 'Indo-Pacific Cooperation' Strategy a Weak Play?" CSIS PacNet #47, July 17, 2018, https://www.csis.org/analysis/pacnet-47-indonesias-indo-pacific-cooperation-strategy-weak-play.
6See, for example, Andrew Korybko, "Will Vietnam Turn the 'Quad' into the 'Quint'?" Orientalreview.org, March 10, 2018, p. 1, https://orientalreview.org/2018/03/10/will-vietnam-turn-the-quad-into-the-quint/.
7Le Hong Hiep, "America's Free and Open Indo-Pacific Strategy: A Vietnamese Perspective," Perspective (ISEAS–Yusof Ishak Institute), August 7, 2018, pp. 4–6, https://www.iseas.edu.sg/images/pdf/ISEAS_Perspective_2018_43@50.pdf.
8Responses by Prime Minister Lee Hsien Loong to Questions from Australian Media," The Australian, March 18, 2018, https://theaustralianatnewscorpau.files.wordpress.com/2018/03/australian-media-interview_final.pdf.
9"Asean at Heart of Indo-Pacific Strategy: Pompeo," The Straits Times, August 4, 2018, https://www.straitstimes.com/singapore/asean-at-heart-of-indo-pacific-strategy-pompeo; Ministry of Foreign Affairs of Japan, "Japan-ASEAN Ministerial Meeting," August 2, 2018, https://www.mofa.go.jp/a_o/rp/page3e_000892.html.
10"Joint Communique of the 51st ASEAN Foreign Ministers' Meeting, Singapore, 2 August 2018." p.23, para. 71&72,http://asean.org/storage/2018/08/51st-AMM-Joint-Communique-Final.pdf.