Enhancing Resilience against Threats in New Domains
On November 15, 2021, Russia conducted an anti-satellite (ASAT) test against one of its inactive satellites, creating 1,500 pieces of space debris that interfered with peaceful space activities and inviting strong criticism from the international community[1]. Space debris continues to increase due to not only the recent satellite destruction experiment but also the growing frequency of commercial rocket launches, posing a physical threat to activities in space, include those of the International Space Station and military satellites[2]. China, which is developing weapons to attack satellites, is believed to have tested a nuclear hypersonic space weapon in July 2021[3], prompting US Chairman of the Joint Chiefs of Staff, General Mark Milley, to express alarm[4], calling it "very close" to a "Sputnik moment[5]."
Concerns are being expressed not only about the congestion of outer space and the vulnerability of space systems but also about developments in cyberspace. The state-led cyberattacks on Estonia in 2007 have been followed by large-scale attacks against targets in Georgia in 2008 and Ukraine in 2015, causing serious damage to core, national infrastructure[6]. In 2014, the North Atlantic Treaty Organization (NATO) positioned cyberspace as a domain of operations and has strengthened its cyber defense for its networks and operational bases[7]. Inter-state codes of conduct have not yet been established in these spatial domains, however, and there is no international framework to circumvent the risks of escalation or miscalculation. Countries thus have no choice but to respond to such illegal activities by increasing their security resilience.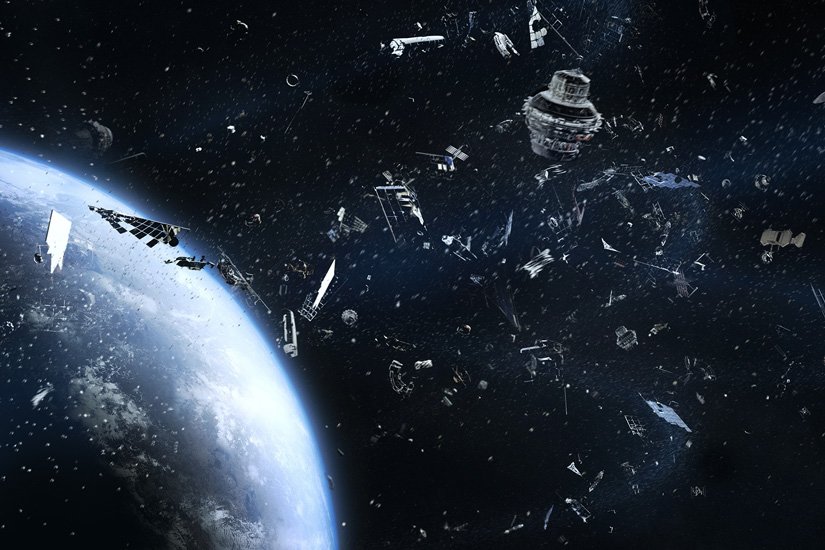 Integrated Deterrence Strategy: The Importance of Partnerships and Innovation
On December 4, 2021, at the Reagan National Defense Forum, US Secretary of Defense Lloyd James Austin III referred to a new National Defense Strategy to be announced in early 2022 that points to the dangers of a crisis coming "from a place that you didn't expect," citing a case in which an asymmetric threat, such as a major cyberattack, leads to war[8]. Not only does space and cyberspace continue to evolve as domains of operation and combat, but rapid advances in information and other technologies have enhanced connectivity with the traditional battle domains of land, sea, and air. This has induced changes in the strategic environment, in which cyberattacks can have a deadly, real-world impact.
To address these threats, Secretary of Defense Austin referred to a concept called integrated deterrence—the core of the new strategy—that will enable US forces to deter asymmetrical threats by gaining an advantage through the interfusion of all domains of warfare. He emphasized the importance of partnerships, together with innovation driven by advanced technologies, as key elements of integrated deterrence and reaffirmed the need for close cooperation with allies and partners in seamlessly integrated domains of warfare[9].
Partnerships do not entail strict military obligations like alliances but rather are flexible and voluntary frameworks between concerned countries sharing security interests[10]. While the effort to build new collective security alliances in the Indo-Pacific may not be described in partnership terms, this is in fact what the United States seems interested in achieving through the amalgamation of existing bilateral alliances, such as the Japan-US alliance and the US-Korea alliance, as well as the Quadrilateral Security Dialogue (QUAD), the trilateral security partnership among Australia, the UK, and the US (AUKUS), and the Five Eyes[11].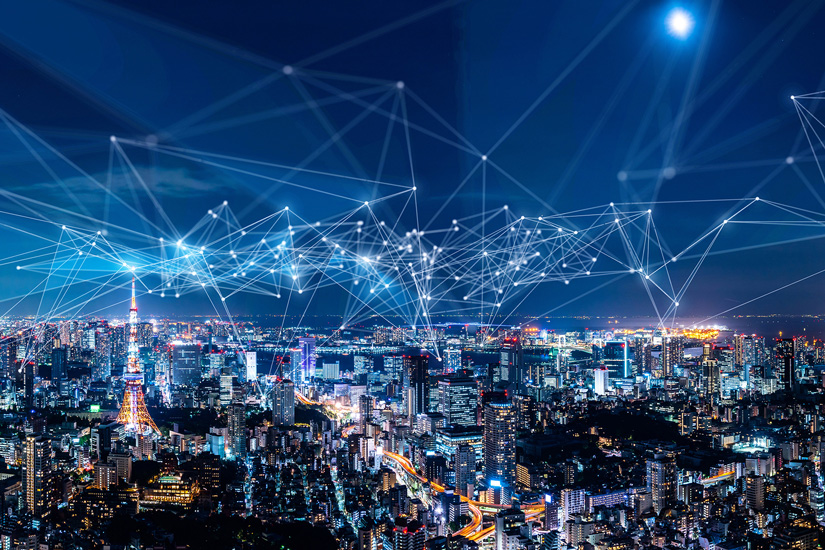 Partnership in New Domains and Japan
Japan has already positioned space, cyberspace, and the electromagnetic spectrum as new domains[12] in the National Defense Program Guidelines, formulated in December 2018, and has emphasized the need for cross-domain operations that organically combine the capabilities of the new domains with those of the conventional domains of land, sea, and air, thereby preventing and stopping attacks on all domains[13]. One plausible reason for this is that Japan, as a nonnuclear nation, has made a military decision early on to remedy the imbalance with neighboring countries that are trying to increase and modernize their forces by securing overall superiority in cross-domain operations and to eliminate threats through the synergistic effect of cross-domain defense capabilities in armed-attack situations.
The United States established cooperation with its ally Japan in outer space and cyberspace as a common strategic objective in 2011[14]. In 2019, Japan and the United States agreed that cyberattacks fall under the category of armed attacks, as defined in Article 5 of the Treaty of Mutual Cooperation and Security between the United States and Japan[15]. Since then, Japan-US cooperation in cross-domain operations has been progressing steadily, as evidenced by the Japan-US Security Consultative Committee (2 + 2)[16] on March 16, 2021, and the Japan-US Joint Statement of Leaders on April 16[17], reaffirming the deepening of defense cooperation across all domains. The statement by Secretary Austin emphasizing partnership appears, though, to seek further progress in Japan-US cooperation in those new domains. This will no doubt materialize and will likely include other important partner countries in the Indo-Pacific region, such as Australia and India.
To seamlessly deter all kinds of threats, including asymmetric attacks in new domains, and achieve integrated deterrence, the development of advanced technologies through innovation will also be key, in addition to bringing together the latest technologies in enhancing security capabilities and operational concepts. Russia, in fact, has already deployed the Avangard hypersonic glider and the Tsirkon hypersonic cruise missile[18], which are difficult to detect and track on radar or in visible light due to their flight characteristics, such as hypersonic speed, low altitude, and high mobility. China, too, is pushing forward with its Military-Civil Fusion strategy and boldly pushing for the implementation of dual-use technology in military equipment.
The United States, recognizing the need to maintain superiority in terms of military capabilities through innovation[19], seems intent on building a new integrated deterrence strategy. In the process, the United States intends to put itself into a position where operations in all domains can be carried out seamlessly and consistently through a combination of cutting-edge technology, operational concepts, and state-of-the-art capabilities[20]. In addition to achieving seamless responses in new and existing domains, Japan should accelerate innovation in advanced, dual-use technologies to ensure operational interoperability in new domains with the United States and other partner countries. To achieve this, it is urgent that the Ministry of Defense increase its R&D spending to the same level as that of other developed countries[21] and establish a national support system for broadly amplifying dual-use technologies[22].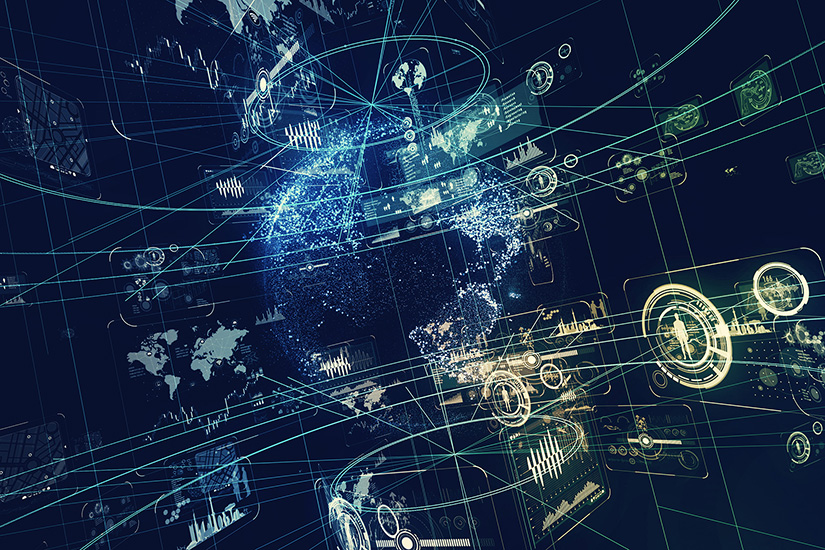 Building Japan's Defense Strategy
Given the great changes to the global security environment, including issues related to new domains, Japan needs to develop a new National Defense Strategy, strengthening strategic cooperation with the United States and partner countries and advancing above-mentioned military innovation. In particular, to maintain cooperative relations with a diverse range of partner countries on the basis of the Japan-US alliance, it is essential for Japan to repeatedly issue a strategic message in response to the demands of the times. This includes formulating a new National Defense Strategy that incorporates the concept of cross-domain operations in conjunction with the National Defense Program Guidelines and the Medium-Term Defense Program, which are scheduled to be revised at the end of 2022.
This will not only send a strategic message of deterrence against countries that may threaten Japan in new domains but could also precipitate a common multilateral doctrine for the Indo-Pacific in accordance with the evolution of advanced technologies and changes in the international system. We are seeing exponential changes today in both society and the evolution of technology. For Japan, whose security is based on its alliance with the United States, there is no time to lose in advancing concrete, partnership-based measures in new domains.
(2022/01/06)