The need to adapt to climate change[1]
NATO, which has been committed to energy security since the 2014 Wales Summit, adopted the "NATO Climate Change and Security Action Plan" for the first time at the Brussels Summit on June 14, 2021, demonstrating its firm commitment to tackling climate change[2]. Behind this is a sense of crisis about the reality that changes in the geopolitical environment due to climate change and security risks are becoming tangible. For example, the Arctic Circle has long been the target of environmental protection and sustainable development through the Arctic Council (AC), but global warming is rapidly expanding the melting of sea ice in the Arctic Ocean, leading to the emergence of cooperation and confrontation between the countries concerned over natural resources and sea-route development.
As long as Russia continues to strengthen its military presence and conduct military activities in the Arctic Circle amid growing economic and non-military competition, there is a risk that the region will become a warfighting domain like outer space and cyberspace[3]. The impacts of climate change are also seen as a "crisis multiplier" that causes conflicts over natural resources such as food and water, forces people suffering from hunger and poverty to migrate, and increases tensions in the surrounding areas, thereby synergistically destabilizing the region as a whole[4]. It shows that climate change not only produces visible direct, short-term, and concentrated effects, but also indirect, long-term, and broad effects that are difficult to visualize. These can be combined to produce more serious effects, and the involvement of the military at the top of the crisis response ecosystem is required for coping with climate change, which is now regarded as the "biggest threat to security that modern humans have ever faced" by the international community[5].
However, militaries themselves have become drastically vulnerable to environmental stress as well, and are now required to achieve higher levels of environmental resilience under the extreme weather conditions associated with climate change. Indeed, the effects of climate change, such as high temperatures, changes in air density and abnormal oceanic salt concentrations are causing unprecedented physical and mental stress to soldiers operating in the field and impeding military equipment, which means there are growing concerns that the normal operations will be affected and militaries will have a more difficult time accomplishing their missions[6]. Furthermore, rising sea levels due to climate change could lead to the submersion of military bases, rendering runways and base facilities directly linked to military operations unusable, and increasing the possibility that the military will lose their military functionality[7]. In April 2021, U.S. Secretary of Defense Lloyd James Austin III identified climate change as an existential threat, and once again began full-fledged efforts by the entire U.S. military to assess and adapt to climate change[8].
The challenge of mitigating the effects of climate change
At the Leaders Summit on Climate on April 22, 2021, U.S. President Joe Biden called for urgency in this "decisive decade" of tackling climate change, and at the G7 meeting held in June of the same year, leaders agreed to halve total greenhouse gas (GHG) emissions by 2030 and to reach net zero emissions as soon as possible, and by 2050 at the latest. As a result, political action to accelerate the mitigation of the effects of climate change has become active[9]. Thus far, it has been difficult for the military to grasp the situation regarding GHG emissions of the military side. However, there is growing interest and expectation for militaries as major energy-consuming entities to deal with reducing their GHG emissions[10].
Indeed, fossil fuels that emit much of the carbon dioxide that is responsible for global warming have remained the lifeblood of militaries' combat capabilities as an essential source of energy for operations and action[11]. However, as evidenced by the counter-terrorism operations in Iraq and Afghanistan, it is true that many sacrifices have been made in securing and using fossil fuels, and there is no doubt that the U.S. forces now realize that the time has come for that "military must be unleashed from the tether of fuel[12]." Now is the time for the military to move away from dependence on fossil fuels and address long-standing fuel vulnerabilities by accelerating the transition to a focus on alternative energies such as solar, biofuels and hydrogen fuel cells.
Actually, the U.S. forces have made remarkable progress in reducing GHG emissions using advanced technologies. Considering that large transport aircraft and tanker aircraft are the largest sources of emissions among military aircraft, the U.S. Navy has been examining the use of low-carbon refueling drones for in-flight refueling[13]. This is a new attempt to improve the energy efficiency of aerial refueling while maintaining the current equipment system, and to limit the impact of decarbonization in military operations.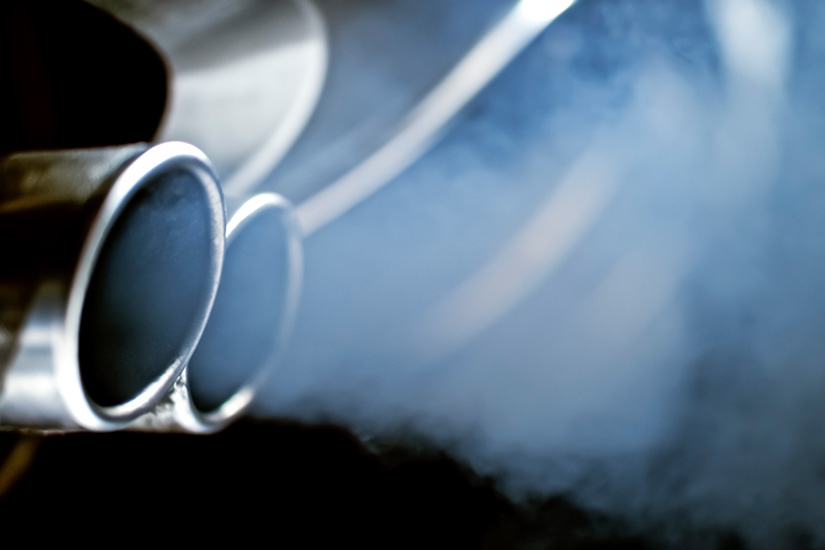 Resilience of the military and advanced technologies
In March 2010, when former U.S. President Barack Obama delivered a speech on the shift in energy security policy, he made an epoch-making announcement on the conversion of aviation fuel to alternative fuel, in conjunction with the test flight of the F-18 Green Hornet, which flies on biomass fuel[14]. Ten years later, while the military's reliance on fossil fuels generally does not appear to have changed significantly, the U.S. Department of Defense's efforts to convert to renewable energy have steadily continued[15]. In recent years, investment in "Environment, Society, and Governance (ESG)" is rapidly increasing as efforts to create a sustainable society spread worldwide. Against the background of the exponential evolution of advanced technologies, changes in international trends regarding decarbonization in the economic sphere are also remarkable[16].
In the near future, as dual-use technologies applicable to both military and civilian use become more common, it is expected that these environment-related technologies will grow rapidly and be incorporated into the military along with advanced technologies such as AI, autonomous robots, and unmanned operation systems. This means that small, light, and energy efficient drone technologies will be introduced, and AI-powered autonomous equipment will replace conventional fossil fuel-dependent equipment[17]. In addition, as the practical application of quantum computers and nanobiotechnology, which are disruptive technologies, approaches, demand for new energy systems will be created in the operational and logistic areas, and a shift to a more energy efficient military organization with advanced decarbonization is coming into view[18]. For example, organizations will encourage the adoption of self-contained and sustainable environmental protection systems regarding the disposal of wastewater and waste, and reduce the environmental damage associated with the military operations, while refraining from the use of hazardous substances at military bases and facilities[19].
Although many of these renewable energy technologies are still under development in terms of practicability and cost-effectiveness, it is important for the military to actively introduce leading environment-related commercial technologies, pursue all possibilities, and not stop the flow of challenges. This will also encourage the adaptation of the military to a new era through the introduction of clean energy, and as a result, it is expected to lead to a change in the awareness of soldiers, innovations within the military, and a smooth transition to a rational and advanced equipment system. NATO 2030, "a transatlantic agenda for the future," places importance on responding to the effects of climate change, and indicates the possibility of utilizing "Emerging and Disruptive Technology (EDT)" as one solution that is both a challenge and an opportunity for the military[20]. Militaries' resilience in a new era of climate change will be nurtured in the process of expanding their overall climate change literacy and moving toward a sustainable entity using advanced technologies to meet the critical global challenge of climate change impacts.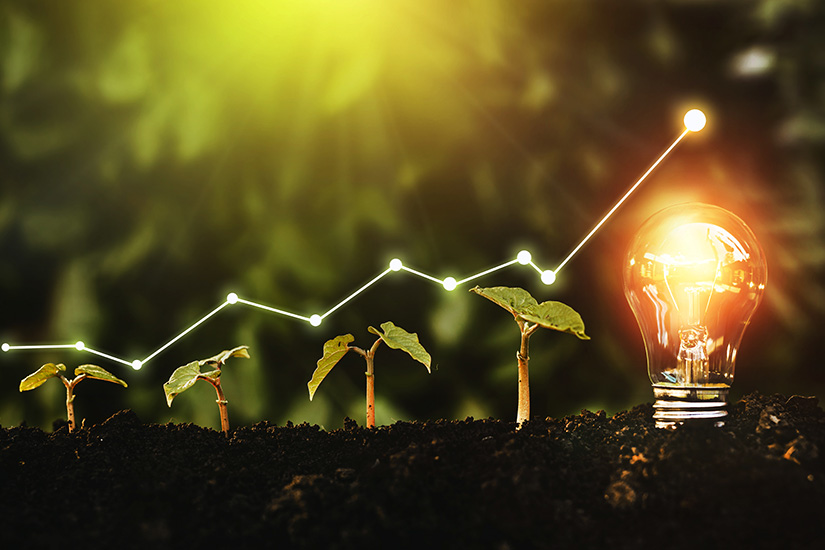 Implications for the Indo-Pacific
The Indo-Pacific, along with the Arctic and sub-Saharan Africa, is expected to be one of the regions most at risk from climate change. This suggests that, in addition to physical damage from extreme weather events and rising sea levels, climate change as a "crisis multiplier" could trigger starvation, drought, and population migration, leading to greater and more severe disruption from social unrest. This could make the Indo-Pacific a region of long-term instability[21]. Many areas of the Indo-Pacific region overlap with China's Belt and Road initiative, and China seems to intend to strengthen its influence in various ways by providing or donating renewable energy technologies and products, such as wind and solar power projects, in addition to financial, development and sanitation assistance to the region[22]. As a result, the Indo-Pacific region could become a new area for influence and control among competing powers when it comes to technologies that mitigate the impact of climate change[23].
Already in June 2021, G7 leaders agreed to begin providing infrastructure assistance to developing countries on a global scale with a view to strategic competition with China, and have made clear their stance of countering China's Belt and Road initiative[24]. In the future, direct support for climate change and the introduction of technology will become regional axes of confrontation, while international cooperation will be promoted. As a result, the two sides of the coin, cooperation and competition, may both be emphasized in the global response to climate change. As President Biden, who advocates "Build Back Better," is speeding up the realization of a strategic support framework for the Indo-Pacific region, Japan should consider building a "Climate Alliance" from a security perspective, and cooperate with countries that share the values of freedom, democracy, and the rule of law, and promptly provide help and support related to climate change to the Indo-Pacific region through a process of public-private cooperation[25].
(2021/7/21)