Profile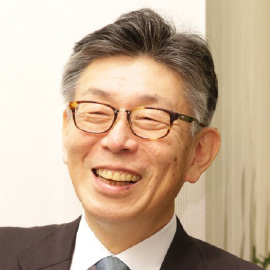 Adjunct Fellow Japan Institute for International Affairs
Toshiya Tsugami
Chinese Economy, Japan-China relations, East Asian Economic Integration
Mr. Toshiya Tsugami is the President of Tsugami Workshop Ltd., an independent China business consulting firm, and is also adjunct fellow at both Japan Institute for International Affairs(JIIA), an affiliated institute of Japan's Ministry of Foreign Affairs and Nakasone Peace Institute(NPI) a non-profit research Institute for international affairs.
He was born in 1957. After graduated from the University of Tokyo (Faculty of Law) in 1980, he served for Japan's Ministry of Economy, Trade and Industry and experienced China's WTO entrance negotiation, Economic Counselor in the Embassy in Beijing and METI's Director for Northeast Asia.
He is now working as an independent China business consultant and is also one of the most famous Chinese Economy watchers in Japan.
He has written six books to date, and his first book "China's rise" won the "Suntory Prize for Social Sciences and Humanities" in 2003. His latest book published in last July "A trade war? – Examining the US-China relationship" has also a public echo in Japan.