Profile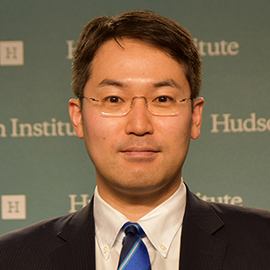 Hudson Institute
Visiting Fellow
Satoru Nagao
India, Indian Ocean
Dr. Satoru Nagao is Visiting Fellow at Hudson Institute. His research area is US-Japan-India security cooperation. Dr. Nagao was awarded his PhD by Gakushuin University in 2011 for his thesis titled "India's Military Strategy", the first such research thesis on this topic in Japan. Gakushuin University is a premier institute from which members of the Japanese Imperial Family have also graduated.
He is also Research Fellow at Institute for Future Engineering (strategy, defense policy), Visiting Research Fellow at Research Institute for Oriental Cultures in Gakushuin University, Research Fellow at the Japan Forum for Strategic Studies, Associate at Society of Security and Diplomatic Policy Studies, Research Fellow at Security and Strategy Research Institute for Japan, Senior Fellow at Institute of National Security Studies Sri Lanka, Senior Research Fellow of Indian Military Review.
He was Visiting Scholar at the Center for Strategic & International Studies, in Washington D.C. Furthermore, he was Research Fellow at The Tokyo Foundation and the Ocean Policy Research Foundation in Tokyo, was a post-doctoral fellow at the Research Institute for Oriental Cultures at Gakushuin University, and was teaching at Gakushuin University, Aoyama-Gakuin University and Komazawa University as Lecturer. He was also Security Analyst at the Ministry of Foreign Affairs (MOFA), a First Lieutenant of the Japan Ground Self Defense Forces (Japanese Army).
Dr. Nagao has authored numerous books and articles on security issues, and he also writes for a column "Age of Japan-India 'Alliance' " at Nikkei Business, the journal of one of Japan's leading newspapers.