Profile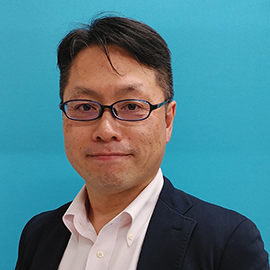 Director of Education, National Institute for Defense Studies
Katsuya Yamamoto
Maritime Security, Chinese Military Strategy
CAPT. Yamamoto graduated from the National Defense Academy, and he completed studies at the PLA National Defense University in Beijing and received a master's degree from the National Graduate Institute for Policy Studies in Tokyo.
CAPT. Yamamoto is a career surface warfare officer, serving onboard various destroyers and commanding the JS Shirayuki (DD-123). On shore he worked in a variety of staff positions including Chief of the International Policy Planning Section of the Joint Staff, Director of the National Security & Strategic Studies Office of the JMSDF Command & Staff College, and Chief Instructor of the Joint Staff College. Overseas he served as Defense/Naval Attaché to People's Republic of China and acted as the President of the Naval Attaché Corps in Beijing, and as the Liaison Officer & International Military Professor of the U.S. Naval War College in Newport.
His recent publications include "Air Pocket of the National Security, Taiwan as a Neighbor," (JMSDF Command & Staff College Review, Vol. 10, no. 1, July 2020), "The Third Sea Force vs. Humanitarianism," (The Journal of Humanitarian Studies, vol. 9, January 2020), "China's Maritime Gray Zone Operations," (co-author, March 2019), as well as numerous essays for the JMSDF Staff College's "Strategic Research Group," the digital edition of The National Interest and other publications.