The United Nations General Assembly voted on March 2 to demand an end to Russia's invasion of Ukraine and an immediate withdrawal of all troops. Among 193 member states, 141 voted in favor of the motion, five against and 35 abstained. Among African countries, Eritrea voted against and 17 countries, including Sudan, the Central African Republic and Mali, abstained[1]. While the result was a "stronger-than- expected" victory for the West, the African vote sent a different signal to the international community[2]. This result is related to Russia's involvement in military sector in Africa, which will discussed below.
Recently, a string of coups and military takeovers[3] have occurred in Africa. From January 2021 to February 2022, nine coups or military takeovers took place worldwide. Among these, five were in Africa: Mali, Chad, Guinea, Sudan, and Burkina Faso. The coups were "successful" and the regimes have remained in place until now. This is the highest level of outbreaks since 2000[4]. UN Secretary-General Antonio Guterres lamented the development, calling it an "epidemic of coup d'états[5]."
What is going on in Africa? How can we change this trend? This paper will discuss the background of coups and their future prospects.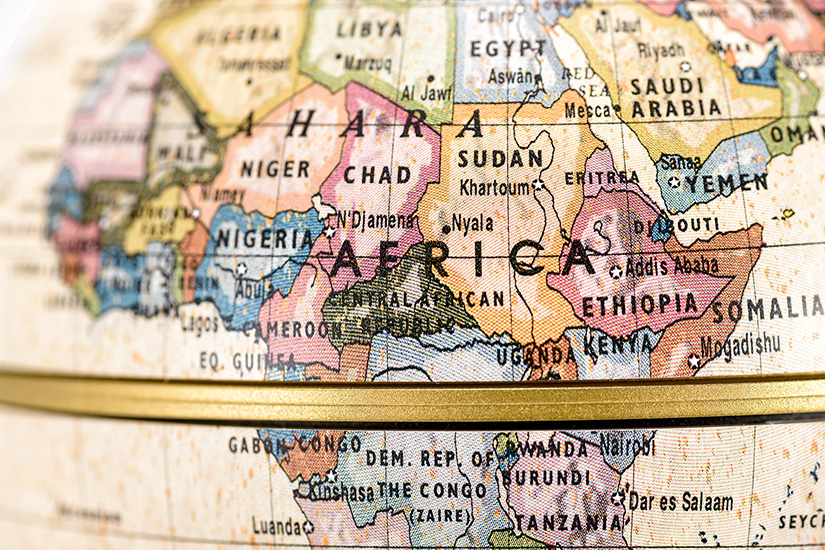 Drastic Changes on Africa's Geopolitical Map
Africa has changed drastically over the past few years.
Russia has been heavily involved in the military sector in Africa and it has exerted significant influence over the conflicts on the continent[6]. Starting from Sudan, Russia has expanded its network west, into countries like the Central African Republic, Chad, Niger and Mali[7]. Originally, it aimed to pursue commercial profits through military-related contracts, but Moscow gradually added the political intention of expanding its aligned partners. Now Russia is the largest arms supplier to Africa, accounting for nearly half of all weapons flowing into the African continent[8]. Additionally, Russian mercenaries have been identified in more than 10 countries in Africa since 2016[9]. Wagner, a private Russian company, has a wide range of military businesses in the Central African Republic, Sudan, and West Africa. In Mali, a company linked to the Wagner Group signed 6 billion CFA franc ($9.74 million) contract in 2021 to deploy around 1,000 mercenaries[10]. In the Central African Republic, Wagner has gained major influence and the government has lost almost all of its capacity to control the company's decisions[11]. Russia also provides information technology on the security sector, such as online disinformation campaigns and information control, to African countries[12].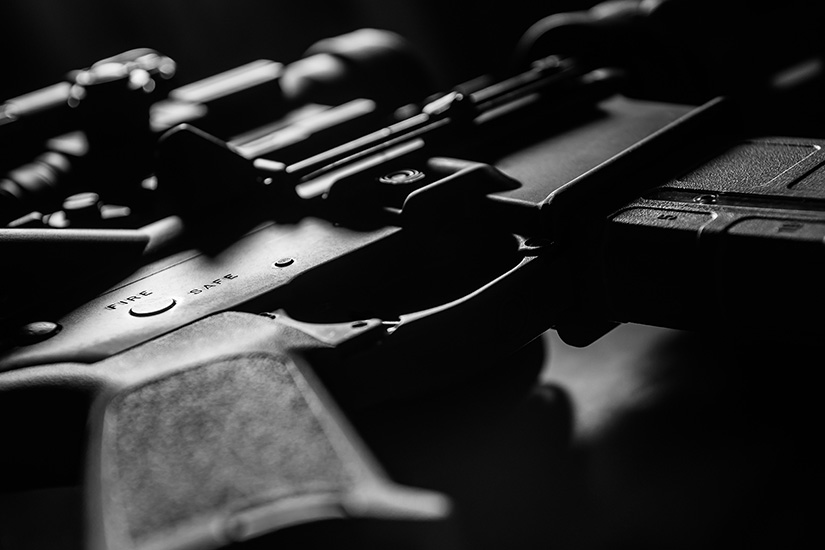 In the economic and investment spheres, China has a strong presence in Africa: from 2007 to 2020, Chinese development banks have provided $23 billion in financing to infrastructure projects in sub-Saharan Africa. This is more than double the total amount lent by the U.S., Germany, Japan, and France, and larger than that provided by the World Bank[13].
China has traditionally taken a position of noninterference in the political affairs of other countries. This is a sharp contrast to Western countries, which provide assistance on the condition of sharing common values, such as respecting human rights and democracy, and take a tough stance against the deterioration of such values once they are in place. Many African countries have gradually come to appreciate China's noninterference policy[14]. However, as China has become deeply involved in the economies and societies of many African countries, its stance is gradually changing. In the past, China has respected the decisions of regional organizations, such as the Economic Community of West African States (ECOWAS), based on its principle of "leaving African problems to Africa." But its position is different now. While ECOWAS has taken a hard line on military coups in recent years, China was critical of the military takeover in Guinea, but quiet on Mali[15]. It seems that the development of complicating interests forces them to respond differently in different cases.
China's involvement in Africa has grown much deeper. Its approach to Africa has changed accordingly, shifting from a focus on infrastructure and construction to partnership-oriented initiatives, such as strengthening trade and connectivity[16]. In January 2022, China announced the nomination of its first special envoy in charge of the eastern region of Africa, known as "Horn of Africa," and appointed senior diplomat Xue Bing to this post in February[17].
Russia and China are not the only ones strengthening their relations with Africa. President Recep Tayyip Erdogan of Turkey, who dreams of a return to the once thriving "Ottoman Empire," has visited more than 30 African countries and demonstrated his willingness to strengthen relations with Africa[18]. The United Arab Emirates (UAE) and other Gulf countries are also strengthening their relations with Africa. UN experts revealed how deeply the UAE financially supports the activities of Sudanese armed groups at the UN Expert Group Meeting on Sudan held in February 2022[19].
While many countries have intensified their involvement in Africa, Western countries, which have traditionally had a presence there, are losing ground[20]. France, which has long enjoyed major influence over Francophone Africa, could not provide effective solutions to protracted conflicts[21], and announced the withdrawal of its military from Mali in 2021. Soon after its announcement, Russia began its involvement in Mali and in January 2022, the French ambassador was expelled by the Mali authorities[22]. The EU-AU summit was convened in February 2022, but African leaders said they were "disappointed[23]," with the assistance pledged by European countries being less than expected, especially compared to commitments from China and others. Sanction was once an effective tool for coercion and the U.S. and other Western countries have often implied their use for some countries. However, it becomes less effective since the stronger engagement in Africa by China, Russia and other countries would create loopholes[24].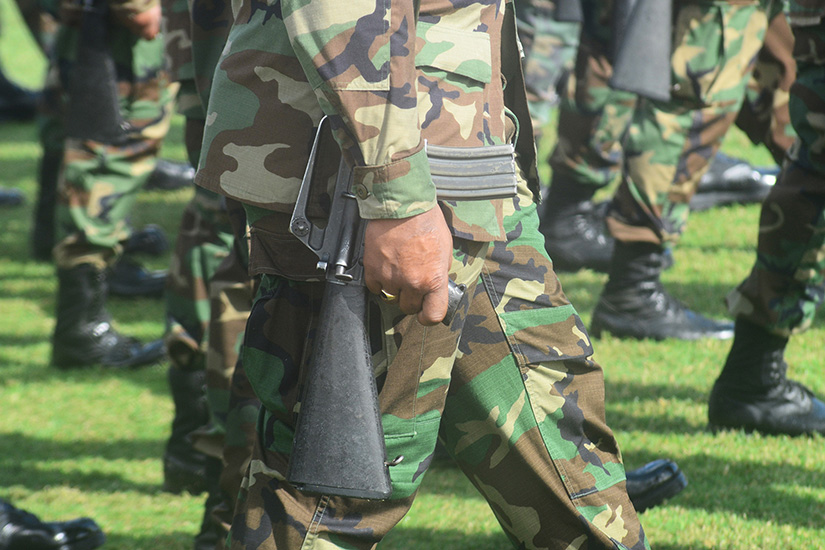 The UN faces difficulty in consensus-building among the five permanent members (P5 countries) of the Security Council and cannot play a decisive role in intervening in conflicts[25]. Regional organizations, such as the African Union (AU) and ECOWAS, do respond, such as suspending the membership of those countries in question, but the effects are too limited to change the situation[26].
As many actors are deeply involved in Africa and some of them support coup attempts behind the scenes, it becomes difficult for any country to condemn forceful power seizures by explicitly calling them "coups," for fear of worsening relations with countries in question and losing diplomatic ground[27].
During the Cold War, the competition between capitalism and socialism enabled African countries to enjoy large amounts of assistance by joining either side. The Cold War ended with the victory of capitalism, and the democratic values of the West became a normative standard that no country could resist[28]. Meanwhile, the West lost its interests in Africa, and African countries had to "fend for themselves."
Times have changed. Now many countries are strengthening their relations with Africa. They see great opportunities in Africa, which has 100 cities with more than 1 million people and the prospect of further population growth[29]. African countries are no longer an isolated region to the rest of the world. Rather, it is a time for African countries to choose their partners as they like. Coup attempts have become a practical tool that influential African leaders in the military and politics feel they can use as they need. (Continued in Part II)
(2022/05/10)