Introduction
On 28 December 2022, the Yoon Suk Yeol administration unveiled South Korea's first Indo-Pacific strategy: "Strategy for a Free, Peaceful, and Prosperous Indo-Pacific Region". The new strategy touts South Korea's departure from its past approach to foreign policy, which mainly focused on inter-Korean relations and issues, and promotes its new regional role as a "Global Pivotal State" that pursues a vision of a free, peaceful and prosperous Indo-Pacific. Above all, Seoul guaranteed its contribution to strengthening of "the rules-based international order built on universal values" in close cooperation with countries with shared values under the three key principles of inclusiveness, trust, and reciprocity.[1]
South Korea was one of the few U.S. partners in the region that hesitated to associate itself with the Indo-Pacific concept, the core pillar of the U.S. regional strategy since the Donald Trump administration. Hence, Seoul's first attempt to frame its foreign policy within the "Indo-Pacific" context by declaring South Korea an "Indo-Pacific nation" and its commitment to guarding universal values in the region conveys multifaceted messages. Indeed, the strategy is remarkably significant not only as South Korea's first comprehensive foreign policy strategy, but also as its strategic narrative for a changing world.
A strategic narrative is an essential political tool to influence an audience and enable specific goals by providing a story that elaborates and justifies a policy's ends and means, as well as its moral authority.[2] With strategic narratives giving weight to values, Seoul endeavored to send its messages via both words and actions. However, the strategy holds various narratives about various actors in the region, so it often results in inconsistent messages.
This article first examines strategic narratives vis-à-vis two different groups in the region: the countries that share universal values and the countries that challenge those values. It then analyzes the main goals of South Korea's Indo-Pacific strategy and addresses the key challenge of inconsistent messages to the country's Indo-Pacific efforts.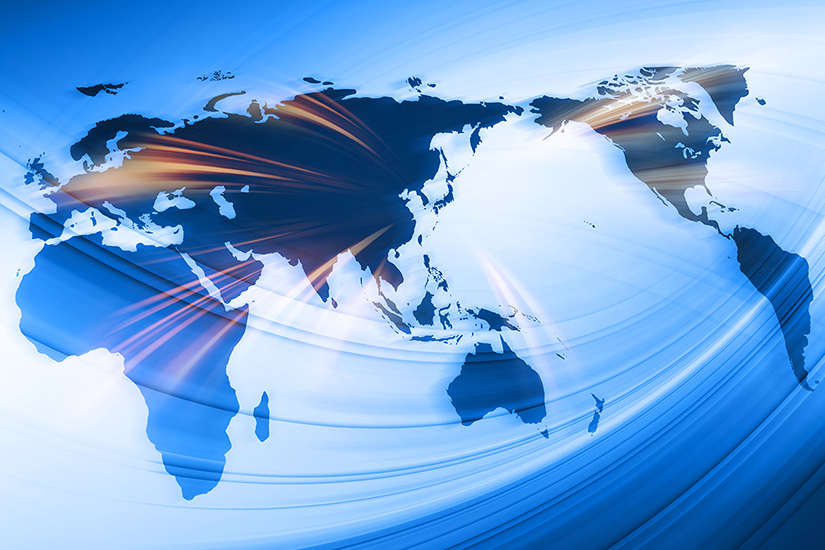 Strategic narrative vis-à-vis countries with shared universal values
First, the strategy encapsulates Seoul's desire to reshape its foreign policy by moving closer to the U.S. and other like-minded countries that share the universal values of freedom, democracy, the rule of law, and human rights. Although Seoul applied its own term "free, peaceful, and prosperous" instead of using "free and open", its Indo-Pacific Strategy resembles Washington's Free and Open Indo-Pacific (FOIP). Its emphasis on "freedom" and a "rules-based international order" grounded in universal values is in line with what Washington has vigorously pursued in the name of the FOIP. It is also notable that Seoul formalized the development of its own Indo-Pacific strategy right after the summit in May 2022, where President Yoon Suk Yeol and U.S. President Joe Biden confirmed their shared view of the Indo-Pacific vision. Since then, the North America Affairs Bureau of the South Korean Ministry of Foreign Affairs (MOFA) has taken the lead in crafting the Indo-Pacific strategy and collecting opinions from the U.S. and other like-minded countries, including Japan.[3]
The document clarified that South Korea's foreign policy gives priority to cooperation with partners that share values such as the U.S., Japan and Australia. In particular, the strategy underlines the importance of Japan as "our closest neighbor" and expresses Seoul's will to improve relations with Japan, which are "essential for fostering cooperation and solidarity among like-minded Indo-Pacific nations."[4] Also, the document displays South Korea's intention to enhance comprehensive partnerships covering a broad range of areas, from the economy to traditional and non-traditional security. It basically describes South Korea's distancing from strategic ambiguity and shakes off its past image as a passive player in regional affairs and "weak link" of the U.S. alliance network.[5]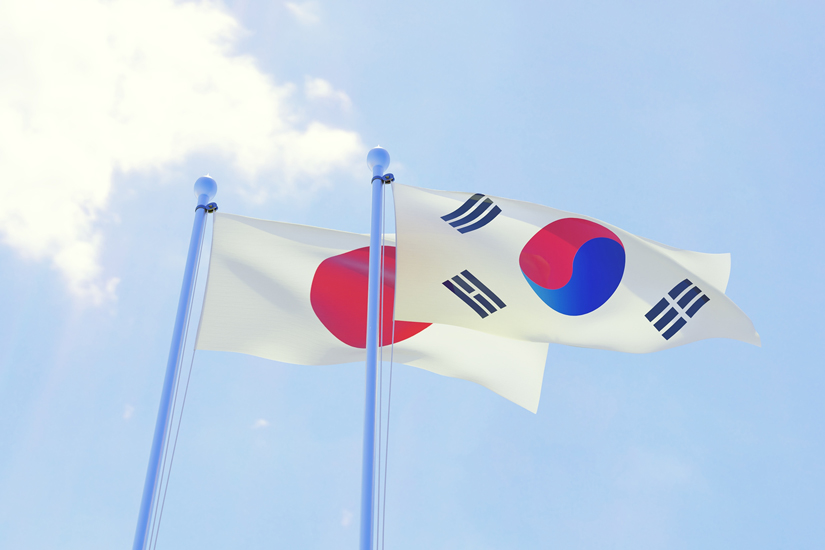 Indeed, Seoul has made consistent efforts to convey its political will to advance cooperation with the U.S. and value-based partners the Indo-Pacific since Yoon took office. In particular, Seoul decided to join the Indo-Pacific Economic Framework (IPEF) and announced its intention to participate in preliminary meetings for the semiconductor supply network Chip 4 with the U.S., Japan and Taiwan. Moreover, Yoon became the first South Korean president to join a NATO summit. In doing so, Seoul indicated its growing political will and capability as a major player in the Indo-Pacific to attract more diverse value-based partners and expand strategic options amid the intensifying Sino-American rivalry.
Strategic narrative vis-à-vis countries that challenge universal values
While the administration of President Moon Jae-in remained relatively cautious toward the U.S.-led democratic coalitions, the South Korea's Indo-Pacific strategy marks a shift in its stance toward China and other countries that challenge universal values. Notably, it clarifies South Korea's opposition to "unilateral change of status quo by force" and its desire to "promote and strengthen a regional order that is shaped not by force or coercion but by rules and universal values".[6] The document denounces the Russian invasion of Ukraine as a violation of international law and pledges unwavering support for peace in Ukraine. In addition, it boldly states South Korea's strong support for securing freedom of navigation and overflight in the South China Sea (SCS) and upholding peace and stability in the Taiwan Strait.
To be sure, Moon made a similar commitment regarding the SCS and the Taiwan Strait in the U.S.-Republic of Korea (ROK) joint statement in May 2021.[7] However, Yoon moved one step further by associating the security of Taiwan with that of the Korean Peninsula and indicating Seoul's desire to improve maritime security cooperation to deal with regional maritime issues in adherence to the rules-based maritime order. As part of these efforts, the document promises to enhance South Korea's naval ship transfers and military logistics support to ASEAN member countries.
Moreover, the strategy implied Seoul's intention to reshape South Korea's relationship with China. It is meaningful that South Korea, which once experienced harsh retaliation from Beijing over its deployment of the Terminal High Altitude Area Defense (THAAD) system, has included the phrase, "nurturing a sounder and more mature relationship" with Beijing based on "mutual respect" and "guided by international norms and rules"[8] in its Indo-Pacific strategy.
The Yoon administration took a different tack from its predecessor, which sought to placate China by suggesting the "three-no" policy. Yoon stated that he is not necessarily bound by the "three-no" policy, which pledged that there would be no additional THAAD deployments in South Korea, no participation in the U.S. missile defense network, and no ROK-U.S.-Japan trilateral military alliance.[9] He also described THAAD deployments as a part of South Korea's national self-defense and "not negotiable" with China.[10]
In addition, it is worth noting that the document mentions China after mentioning Japan. It also left out China while it underlined the significance of the ROK-U.S.-Japan cooperation to deal with North Korea nuclear and missile issues. Moreover, despite Seoul's close economic partnership with Beijing, the emphasis on bilateral and multilateral cooperation between value-based partners in the name of economic security indicates its attempt to reduce South Korea's dependence on China and diversify partnerships even in the economy.
Inconsistent messages: decoupling with China and affiliating with China
In the meantime, Seoul reportedly has no intention to break away from China but hopes to avoid becoming entangled in strategic competition between great powers. Beijing is still Seoul's largest trading partner and a major player in resolving inter-Korean issues, regardless of Beijing's veto of the new UN sanctions on North Korea.[11] Seoul was well aware that it is unwise and unrealistic for South Korea to refuse to cooperate with China, which it described as a "neighbor who cannot move out".[12] Thus, even though Yoon criticized his predecessor for his ambiguous stance on China, the new Indo-pacific strategy took on nuanced narratives.
The strategy contains two inconsistent messages: decoupling with China and affiliating with China. The strategy's great emphasis on cooperation among value-based partners to protect universal values is often read as Seoul's signal to put more weight on strengthening ties with the U.S. and other like-minded partners, while keeping distance from China. Simultaneously, however, the strategy stresses its inclusiveness that "neither targets nor excludes any specific nation" and specifies China as "a key partner for Korea to achieve its peace and prosperity in the Indo-Pacific.[13] Also, it presents Seoul's willingness to advance ROK-Japan-China cooperation, including resuming the Trilateral Summit for regional peace and prosperity. Indeed, in the course of drafting the strategy, MOFA worked to avoid offending China by communicating with Beijing,[14] assigning Deputy Foreign Minister and China specialist Choi Youngsam to lead strategy implementation and execution.[15]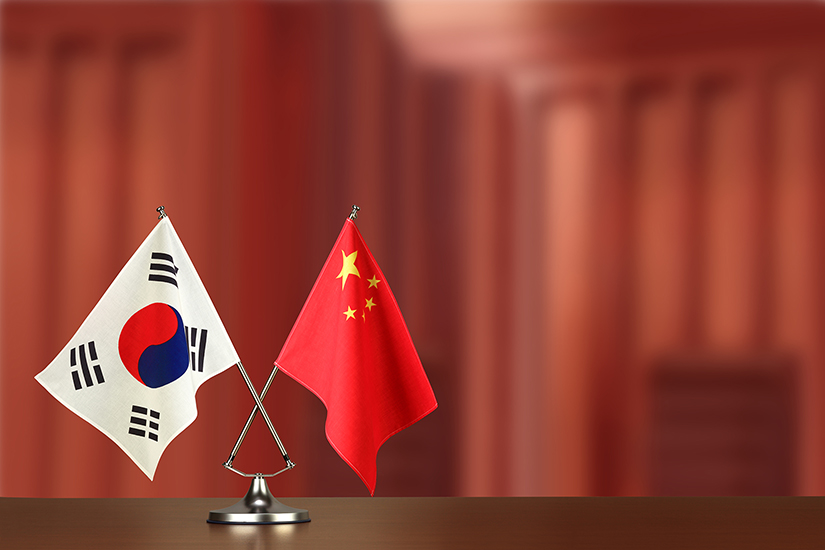 Conclusion
The Indo-Pacific strategy is a major achievement for South Korea that successfully demonstrated its political will to advance its new regional role and expand its strategic options amid shifting international dynamics. Indeed, the U.S. and other like-minded countries, including Japan, Australia and Canada, welcomed South Korea's Indo-Pacific vision and expressed their expectation for further cooperation in the region.[16] Additionally, Seoul managed to avoid totally antagonizing China, although Beijing did express its discomfort over the "exclusive clique."[17]
However, Seoul's flexible but ambiguous Indo-Pacific messages are a double-edged sword: They could provide diplomatic space but confuse the audience and undermine message credibility. Seoul basically aimed to widely and openly encourage more partners to join its vision by sending tailored messages to different recipients. However, the audiences take note not only of the messages tailored specifically to them, but also messages aimed at others. Hence, these messages inevitably caused confusion.
The ambiguous messages keep some audiences guessing at Seoul's true intentions and cast doubt on its actual commitment to shared values. Given that Seoul's foreign policy often swings from right to left according to the president's ideological position, these ambiguous messages have become an obstacle in inducing more active engagement by value-based partners in South Korea's Indo-Pacific efforts.
Moreover, lingering suspicions over Yoon's political capability and leadership fueled confusion among audiences over whether the vague and ambiguous messages were intentional diplomacy or a lack of strategy. Yoon, a political novice who long served as a career prosecutor, sent similar confusing messages with his decision not to meet Nancy Pelosi during her visit to Seoul.[18]
The new Indo-Pacific strategy has received international attention and raised expectations, but it may not be sufficient to attract and convince audiences. Seoul must take more significant steps to deal with inconsistent messages and achieve understanding and support at home and abroad. International audiences are watching whether and how the government turns its Indo-Pacific vision into reality. At the end of the day, as always, actions will speak louder than words.
(2023/03/01)