Introduction
The Indo-Pacific Deployment (IPD) 2022 began on June 13 and will continue until late October. For the five-month deployment, the Japan Maritime Self-Defense Force (MSDF) has employed the JS Izumo (DDH-183) and JS Takanami (DD-110) with three embarked helicopters as the first surface unit, while sending the JS Kirisame (DD-104) as the second unit[1]. In addition, one submarine and three aircraft – a P-1 maritime patrol aircraft, a UP-3D Orion Electronic Intelligence training aircraft and a US-2 search and rescue seaplane – have joined the IPD 2022[2]. While the MSDF leads in the deployment, the Japan Ground Self-Defense Force (GSDF) also joined some of the deployment activities.
Under the banner of a Free and Open Indo-Pacific (FOIP), the deployment encompasses various joint exercises with major regional security partners: RIMPAC 2022, Pacific Partnership 2022, PACIFIC VANGUARD 22, JIMEX, KAKADU 2022 and Exercise SAMASAMA/LUMBAS. In addition, as of the end of August, Japan had already visited or announced visits to 13 countries during the deployment: Australia, Fiji, French New Caledonia, India, Palau, Papua New Guinea, Philippines, Solomon Islands, Tonga, the U.S., Vanuatu, Vietnam and the Federal States of Micronesia.
The MSDF's annual Indo-Pacific deployment has garnered international attention as Japan works to expand its sphere of influence to the wider Indo-Pacific. Notably, the IPD embodies Japan's messages to the world and indicates how Tokyo has refined its strategic communications toward the FOIP. This article outlines Japan's use of strategic communications to support its national goals and its application in the IPD. In particular, it will examine two crucial elements of this year's ongoing IPD as parts of its strategic communications. Finally, it will offer a brief analysis of the successes and limitations of Japan's strategic communications efforts as it works toward achieving the FOIP.
Japan's introduction of strategic communications
The MSDF's deployment to the Indo-Pacific began in 2017 and was officially named "Indo-Pacific Deployment" in 2019. The government clearly said the main goal of the deployment is to realize a "free and open Indo-Pacific." In line with this, the MSDF vessels toured the Indo-Pacific to carry out cooperative activities, including bilateral and multilateral exercises and training, capacity building assistance, port calls, and ship tours, with countries within and outside the region. These activities sought not only to enhance bilateral and multilateral interoperability, but to also demonstrate Japan's contribution to regional peace and stability and improve partners' understanding of and cooperation with FOIP[3]. These objectives indicate Tokyo's intention to utilize the deployment as a tool to communicate strategic messages and to support its political goals regarding FOIP; in other words, Japan's deployment embraces the essential features of strategic communications.
Although, definitions vary by field and purpose, strategic communications in the fields of politics and international relations are essentially a political tool that uses communications through both words and actions to engage and influence the audience for the purpose of advancing national objectives[4]. Although the term is often misused with "communicating strategically," strategic communications is not communication for the sake of communication. It is a "holistic approach to communication based on values and interests, that encompasses everything an actor does to achieve objectives[5]."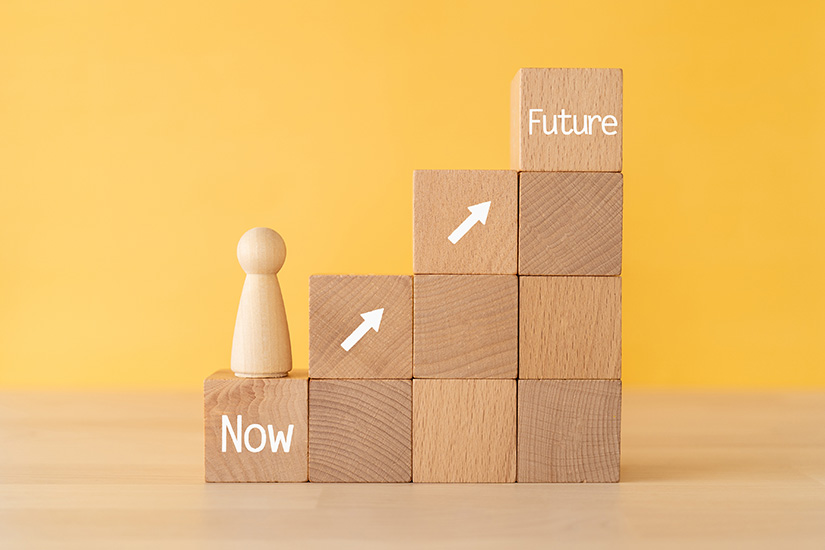 The U.K. and the U.S. took the initiative in centering strategic communications in national policy and strategy in the late 2000s amid the War on Terror and intensified global communication competition[6]. Japan took its own steps – later but nonetheless important – toward incorporating strategic communications into policymaking under the administration of Shinzo Abe that began in late 2012. The growth of complexity and uncertainty in the security environment, especially China's increasingly assertive attitude, led Tokyo to realize that Japan should take a different approach in employing communication to not only improve its national image but to further facilitate its strategic goals[7]. Finally, the government officially introduced the concept of strategic communications in Japan's major foreign and security policy documents respectively: the 2015 Diplomatic Bluebook and the 2018 National Defense Program Guidelines (NDPG).
Japan has not yet established a definition and principles of strategic communications, and hence no consensus has formed within the government on how to understand and apply the concept. However, the government has unquestionably improved its use of defense means for strategic communications to ensure national security and interests, as well as promote Japan's new international role[8]. Notably, the 2018 NDPG notes Japan's resolution to exercise strategic communications in all policy tools in support of national defense objectives, and utilize the diverse activities of the Japan Self-Defense Forces (SDF), such as joint training and exercises and port visits, as part of strategic communications to demonstrate its will and capability[9].
IPD messages regarding the Free and Open Indo-Pacific
The MSDF's overseas activities sent a message even before Japan introduced strategic communications. However, with the official debut of the concept and the rise of FOIP, their significance in communicating messages and supporting political goals significantly increased. In 2016, Abe unveiled the vision of FOIP, which aimed to establish a rules-based international order to realize a "free and open" Indo-Pacific through close cooperation with other countries. Japan recognized that realizing its vision amid growing Chinese influence through the massive and ambitious Belt and Road Initiative would require the support and involvement of additional partners, both within and outside the region, who have the political will and capability to work with Japan.
To attract international observers, the Abe administration therefore put substantial effort into communicating the messages of FOIP through words and actions to demonstrate Japan's will and capabilities and prove FOIP is not a mere slogan. Japan especially strengthened its maritime engagement based on the rule of law in the name of enhancing maritime security and safety across the Indo-Pacific. It enhanced maritime partnerships with not only its long-standing friends, the U.S., Australia, some Southeast Asian countries, and India, but also relatively new partners, such as the U.K. and France. These movements encouraged various countries outside of the region to bolster cooperation with Japan while simultaneously promoting Japan's new role as a major security player in the Indo-Pacific.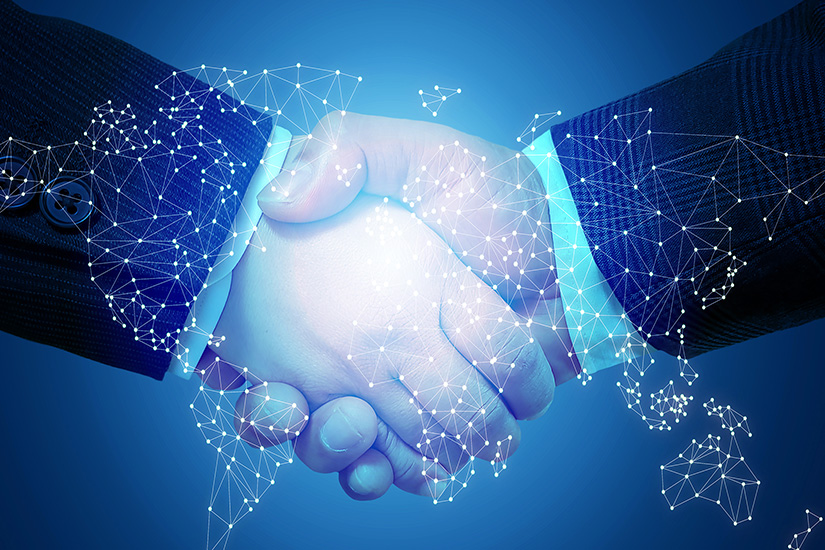 The IPD is a vital element of Japan's maritime engagement toward FOIP and represents Japan's advanced use of strategic communications to fulfill national goals. There are two crucial features of the IPD 2022 in terms of strategic communications. First, this year's deployment is noteworthy in that it is the longest and the largest deployment ever, with around 1,000 SDF personnel and more active participation in major joint exercises in the region[10]. Moreover, in addition to other major maritime joint exercises with diverse partners, the IPD 2022 included the Rim of the Pacific Exercise (RIMPAC). This is especially meaningful as it is the first time Japan has joined the world's largest maritime joint exercise during the IPD. This year's RIMPAC successfully displayed "the regional naval developments" of the U.S. and its partners[11]. Especially, JS IZUMO, which has recently completed the first phase of its modification as a de facto aircraft carrier, made its first appearance in RIMPAC and demonstrated Japan's expanding maritime operational capabilities. Notably, at a press conference Japanese Defense Minister Nobuo Kishi stated Japan's intention to not only enhance its tactical capabilities, but also strengthen cooperation with allies and like-minded countries and show their strong unity toward FOIP through participation in RIMPAC[12]. Although Washington clarified that the RIMPAC did not target a specific nation[13], the enhanced maritime partnership between the U.S. and like-minded partners amid the intensified maritime competition in the Indo-Pacific sent a considerable message. Indeed, the upgraded IPD 2022 signified Tokyo's attempt to take a larger role in regional security affairs and make the deployment more effective and efficient in delivering its messages in a more visible manner given that sending vessels abroad is consuming in terms of both time and effort. Moreover, these changes made Japan's messages more compelling by demonstrating Japan's growing will and capability regarding FOIP and greater cooperation among partners.
Another important point in this year's deployment is that Japan has made a point of actively engaging with Pacific Islands compared to in past deployments, which set Southeast Asian waters as the main arena. The region is of major strategic significance for Japan, and the MSDF will carry out key activities there during the deployment. Among the 13 countries where Japan made or is scheduled to make port calls in IPD 2022, eight are Pacific islands, including the MSDF's first visit to Fiji, Tonga, the Solomon Islands and Vanuatu. During the visit to the region, the MSDF sought to strengthen security ties through goodwill training and capacity building assistance in the name of FOIP[14]. It also enhanced strategic cooperation with other key regional stakeholders in the Pacific Oceans. The MSDF conducted bilateral and multilateral maritime exercise with the U.S., Australia, the U.K., France, New Zealand, Canada, and even Mexico and Chile in the Pacific region as part of the IPD 2022. Japan especially endeavored to expand partnerships with regional countries, cooperating with its allies and capable like-minded countries. A case in point is MSDF's participation in Pacific Partnership 2022 in Palau with the U.S. Navy, U.S. Coast Guard, Royal Navy and Palau's Division of Maritime Security and Fish and Wildlife Protection from July 15 to 19[15]. A senior defense ministry official underlined that this sort of intensive tour across Pacific Islands is exceedingly rare for Japan[16].
This change sends meaningful messages to various stakeholders in the region, including Pacific Island countries, China, the U.S. as well as other partners given China's recent attempt to increase its military influence and displace the U.S. as the predominant power in the region. Notably, in May this year, China concluded a security pact with the Solomon Islands and Beijing tried to persuade ten Pacific Island countries to sign security pact, an effort that ended in failure, which explicitly represented China's growing ambition to boost its political and military influence in the Pacific. Under these circumstances, the MSDF's deployment signals that Japan and its partners will work together to address China's growing military presence and power-projection capabilities. Also, Japan's active maritime engagement in the region shows countries alarmed by China's tougher stance that Japan is a reliable Indo-Pacific partner and an attractive alternative with political will and capability.
Successes and limitations
Under the banner of FOIP, Japan found unusual success in promoting its vision at the global level. Various countries inside and outside the Indo-Pacific have become more willing to cooperate with Japan in the Indo-Pacific and proceeded to deepen cooperation. There is no question that Japan's expanded maritime engagement, including IPD, has played a pivotal role in drawing greater support and involvement from other countries towards FOIP.
However, it is hard to conclude that Japan's messages fully contributed to the establishment of FOIP and improved regional peace and stability. Given that strategic communications are a two-way communication, how the messages are received varies according to the audience and there are often unintended outcomes. Tokyo's efforts to encourage countries to work together with Japan by emphasizing shared values and interests and demonstrating a bigger role in security affairs often resulted in concern in Beijing over an anti-China coalition, as well as causing unnecessary provocation[17]. It also further strengthened a coalition between China, Russia and some other countries that reject the existing liberal international order.
It is notable that although FOIP prioritized strengthening strategic ties with like-minded countries, it originally maintained a nuanced approach that refrained from othering of any countries. The Abe administration considered countries that prioritize different values and norms, namely China and Russia, as major audiences of FOIP, and it aimed to encourage them to become a responsible international actors that complied with international law and help ensure stable security environment in the region[18]. But Tokyo faced a difficult task in persuading both countries that share and do not share values with Japan to accept the vision of FOIP.
It became more difficult for Japan to employ strategic communications to strike a balance between competition and cooperation. China's growing assertiveness over the East China Sea and Taiwan has heightened Japan's threat perception vis-à-vis China, while Russia's invasion of Ukraine has raised skepticism about Japan's friendly approach to the Kremlin. In these circumstances, the Kishida administration seems more inclined to strengthen alignment with Washington, reinforce value-based partnerships and avoid undemocratic regional powers. In summation, Japan continues to face a challenge in communicating more compelling messages to shape regional cooperation in the Indo-Pacific without aggravating unintended tension.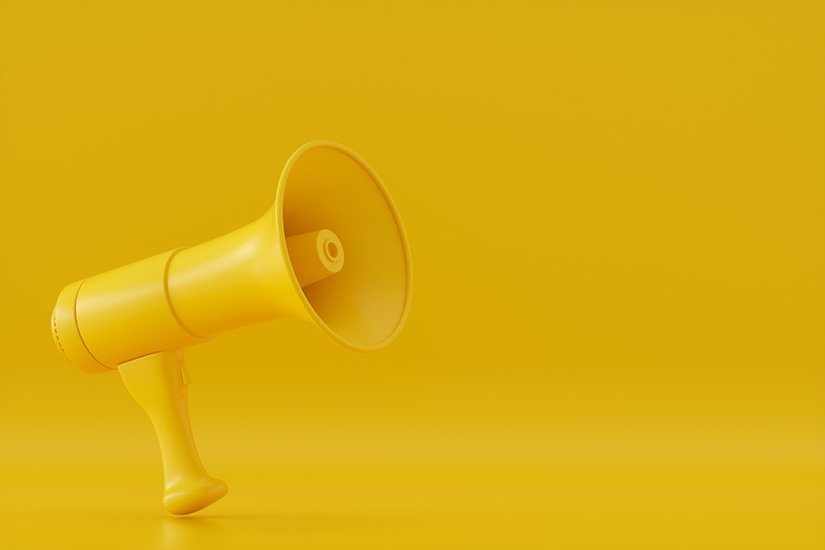 (2022/09/06)
Notes
1 Kaijōjieitai [MSDF], "Reiwa 4 nendo indo taiheiyō hōmen haken [Indo-Pacific Deployment 2022],"(accessed 23 August 2022). (Japanese)
2 Ibid.
3 Ibid.
4 See, James Farewell, Persuasion and Power: The Art of Strategic Communication, Washington DC: Georgetown University Press, 2012, pp.xviii~xix; Paul Cornish; Julian Lindley-French; and Claire Yorke, "Strategic Communication and National Strategy," Chatham House, 2011, p.27.
6 Cornish, et al., 2011, pp.10-11; Jente Althuis, "How U.S. Government Fell In and Out of Love with Strategic Communications," Defence Strategic Communications: The Official Journal of the NATO Strategic Centre of Excellence, Volume 10, 23 February 2022, pp. 96-99.
7 National Security Council, National Security Strategy of Japan, 2013, pp. 35-36.
8 For more details, refer to Shin-ae Lee, The Role & Implications of 'Proactive Contribution to Peace' in Abe's Practice of Strategic Communications [Unpublished doctoral dissertation], University of Tokyo, 2022.
9 Ministry of Defense, National Defense Program Guidelines for FY 2019 and beyond, 18 December 2018, pp.8-11.
10 Kaijōjieitai [MSDF], "Reiwa 4 nendo indo taiheiyō hōmen haken [Indo-Pacific Deployment 2022]," (accessed 23 August 2022). (Japanese)
11 Nick Childs & James Hackett, "RIMPAC packs a punch," 22 July 2022, IISS, (accessed 10 August 10 2022 ).
12 Ministry of Defense, "Bōei daijin kisha kaiken [Press conference by Minister of Defense]," 28 June 2022, (accessed 2 August 2022). (Japanese)
13 Megan Eckstein, "US Navy officials say Pacific exercise is not aimed at China, but it zeroes in on defending Taiwan," Defense News, 12 July 2022.
14 As of 23 August 2022, the MSDF conducted goodwill exercise with Vanuatu, Palau, Solomon Islands, Fiji, the Federal States of Micronesia and Tonga.
15 Maritime Self Defense Force, "Pacific Partnership 2022," 12 July 2022, (accessed 18 August 2022).
16 The Yomiuri Shimbun, "Japan's de facto aircraft carrier Izumo to be dispatched to Indo-Pacific from mid-June," The Yomiuri Shimbun, 3 June 2022.
17 Mainichi Japan, "China blasts US, Japan rhetoric ahead of Quad summit," Mainichi Japan, 19 May 2022.
18 Ministry of Foreign Affairs, "Speech by H.E. Mr. Shinzo Abe, Prime Minister of Japan, at the Plenary Session of the St. Petersburg International Economic Forum (SPIEF) 2018," 25 May 2018, ; Ministry of Foreign Affairs, "Prime Minister Abe Visits China," 26 October 2018, (accessed 17 August 2022).