Publishing Notice - Indo-Pacific Regional Disinformation Research Series
IINA (International Information Network Analysis) is pleased to present the Study Series on Indo-Pacific Regional Disinformation. This study series reflects the culmination of investigative research and discussions on disinformation in the Indo-Pacific region conducted by the Sasakawa Peace Foundation's Indo-Pacific Regional Disinformation Study Group (from FY2021).
---
1.Introduction
The proliferation of political misinformation is not new in Asia. Even before phrases like "post-truth" and "fake news" made their way into our daily conversations in 2016 and 2017[1] — primarily due to Brexit and the U.S. presidential election[2] — concerted efforts to influence public opinions with questionable, if not outright false or hateful, political messages in the digital space raised concerns during elections and political crises in Hong Kong, India, Indonesia, the Philippines, South Korea, Taiwan, and other nations since as far back as 2012[3].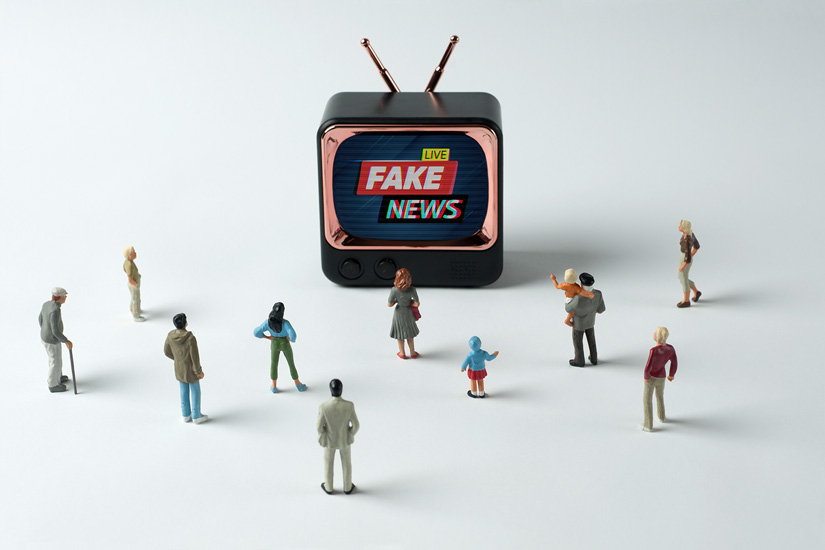 Increasingly, investigation of the validity of widely circulating claims has been seen as a countermeasure to tackle such phenomena in the region, particularly in the last couple of years. A study conducted by the author in late 2020 showed there were more than 100 fact-checking organizations and other projects in this field across Asia[4], and the number is still growing. In late 2021 the list contained more than 110 organizations[5]. The growth in the number of these groups seems to be accelerating.
According to Duke Reporters' Lab, which has been monitoring the international development of this emerging form of journalism since 2016, there were only 22 fact-checkers in Asia (including Middle Eastern countries) in 2018 and 35 in 2019[6]. Their latest data lists 89 active fact-checking outlets in 2021 (again, including the Middle East)[7], but this figure excludes governmental-run initiatives because of their lack of independence, unlike the author's aforementioned survey, which took them into account[8].
Many countries in Asia have established government units to run their own fact-checking media outlets. The heavy involvement of public authorities in this area has been somewhat unique to the Asian region. Perhaps the longest-running initiative is Singapore's Factually, founded in 2012 by the Ministry of Communications and Information[9]. Malaysia's Sebenarnya was launched in 2017 and run by the Ministry of Communication and Multimedia[10].
India (PIB Fact Check) and Thailand (Anti-Fake News Center) created government-led fact-checking operations in late 2019; Vietnam followed suit in 2020 by establishing a large-scale operation also called Anti-Fake News Center. The Chinese government does not run fact-checking unit on its own, but manages a platform called Piyao that curates what it deems debunking stories (piyao means "refuting rumors") from a variety of media, including state-controlled outlets and government agencies[11].
It is a concerning development as the authorities could misappropriate the process and practice of fact-checking for their own political ends in the name of fighting misinformation and disinformation. With limited press freedom[12] and emerging regulatory frameworks (so-called "fake news laws")[13], even defining "inaccurate" information could be tinged with undemocratic motivations in this part of the world.
However, as mentioned earlier, there has been a flurry of newly established, non-partisan fact-checking initiatives across the region at the same time. Not only traditional news media outlets but also NGOs, NPOs, and academic institutions engage in this form of journalism every day, following the trend in other parts of the world[14]. Examination of what roles such organizations recently played during elections to counter disinformation could shed some light on the effectiveness, or lack thereof, of fact-checking.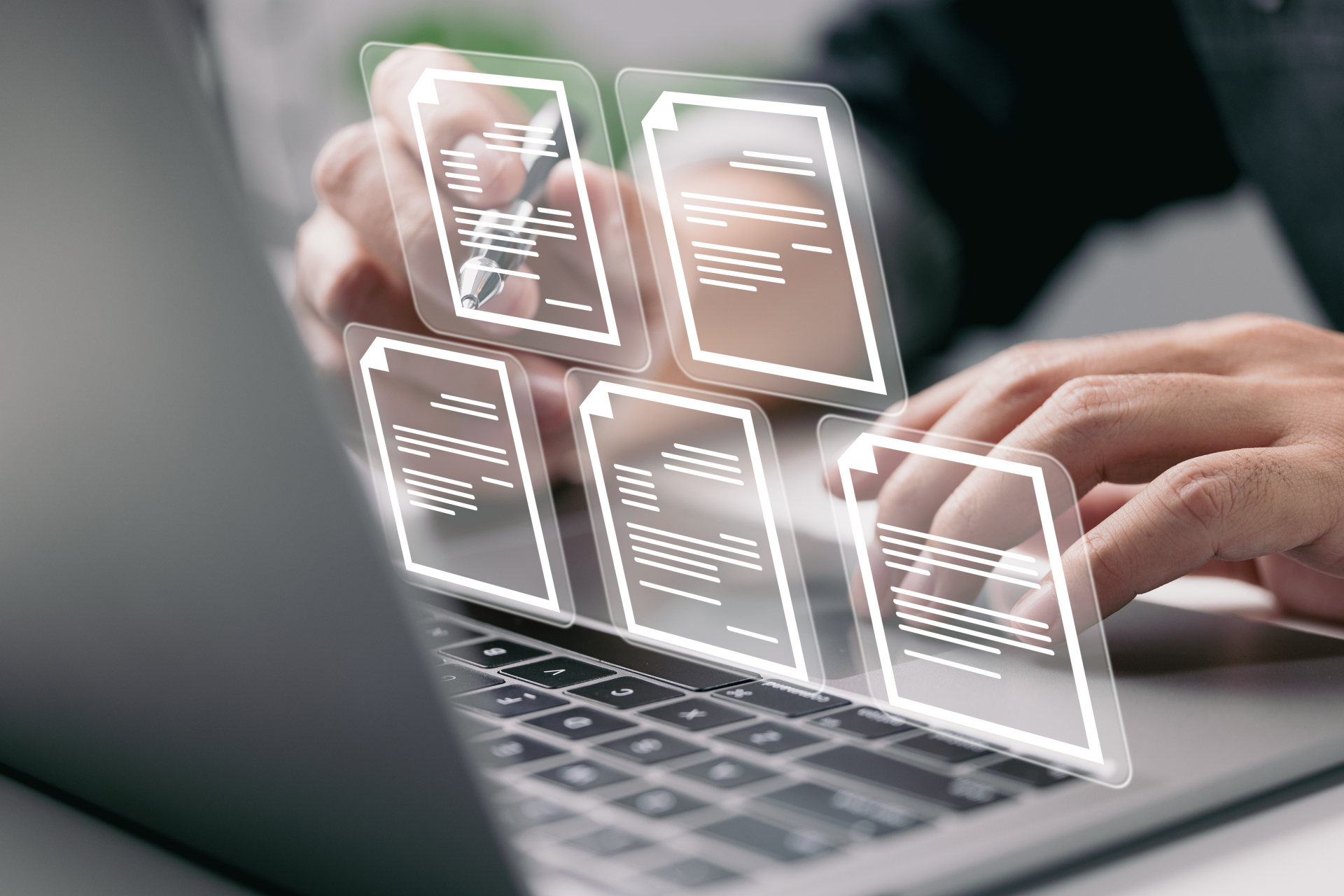 2.Election-related collaborative projects
The world's first coordinated efforts to tackle mis- and disinformation during elections transpired in February 2017. Dubbed "CrossCheck," 37 newsrooms and tech companies in France and the United Kingdom worked together to verify questionable information circulating online in the ten weeks leading up to the French presidential election[15]. The concerted attempt to alleviate the influence of misleading claims and false content was largely seen as a successful model that could be replicated elsewhere by journalists and researchers alike[16].
Since then, similar election projects have taken place in Argentina (Reverso)[17], Australia (CrossCheck)[18], Brazil (Comprova)[19], Nigeria (CrossCheck)[20], Spain (Comprobado)[21], and other countries. In Asia, the news media and other fact-checkers worked together during the presidential election in Indonesia (CekFacta)[22], the midterm and presidential elections in the Philippines (Tsek.Ph)[23], and the gubernatorial election in Okinawa in Japan (albeit comparatively a much smaller project) in recent years[24].
The three cases in Asia illustrate the difficulty of measuring the real impact of fact-checking during elections. The actual influence of mis- and disinformation on people's political inclinations and voting behaviors is hard to pin down to begin with. One could argue the outcome could have occurred with or without the influence of misinformation, let alone the impact of fact-checking efforts to counter false and misleading claims.
The blurring boundaries between traditional political campaigns, including smear tactics, and so-called "fake news," also complicates the evaluation. In the Philippines, for instance, Tsek.Ph included 11 news organizations and three universities, flagging a total of 131 claims leading up to the midterm in 2019.
An analysis by two researchers from the University of the Philippines indicates that two opposition candidates were the distinct targets of bogus claims, and the misinformation about them was disseminated not only by social media users but also by state-run media and press releases. Despite the collective fact-checking endeavors, the two did not get elected, although pre-election surveys showed they had significant chances of winning among the opposition[25].
In the "Tsek.Ph reboot" in 2022, more than 30 organizations[26] worked together to fact-check the presidential election[27]. One candidate, Leni Robredo, was reported to have been the target of coordinated massive misinformation campaigns[28] while the supporters of her rival, Ferdinand Marcos Jr., were said to be behind the misinformation[29]. Naturally, many fact-checking stories pointing out false claims about Robredo were made available to the public, but in the end Marcos, the son and namesake of the country's late dictator, won the election in a landslide.
The 2018 gubernatorial election in Okinawa prefecture in Japan had a somewhat contrasting result. A candidate who was the conspicuous focus of online smears and misinformation won the election in the end[30]. However, some researchers observed the fact-checking project, including two influential local newspapers, could have leaned toward one side of the political spectrum and "exploited" by the internet users in the fiercely polarized election. The effort was also mostly concentrated on social media, even though traditional channels of communications are said to have more influence in Japanese politics[31], which makes it hard to say the fact-checking project contributed to a fair election.
CekFacta in the 2019 presidential election in Indonesia was possibly the largest collaborative initiative in this field in the region to date[32]. In total, 25 organizations, including the most popular national daily, worked together for almost a year and produced more than a thousand fact-checking news reports.
Rival news outlets in a fiercely competitive media market came together partly because of the country's experience in the 2017 Jakarta gubernatorial race. In that election, disinformation visibly swayed many voters — the incumbent was accused of blasphemy during the campaign due to a manipulatively altered video clip of his speech and eventually sentenced for two years in prison[33].
Despite rampant mis- and disinformation leading up to the poll[34], observers seem to agree that the 2019 presidential election went relatively smoothly, and results were largely undisturbed[35]. It could be thanks to the sizable volume of fact-checked information, but many other factors besides fact-checking could have made the difference as well — the direct involvement of the national government through its cybercrime operation in monitoring and policing online conversations, for instance[36].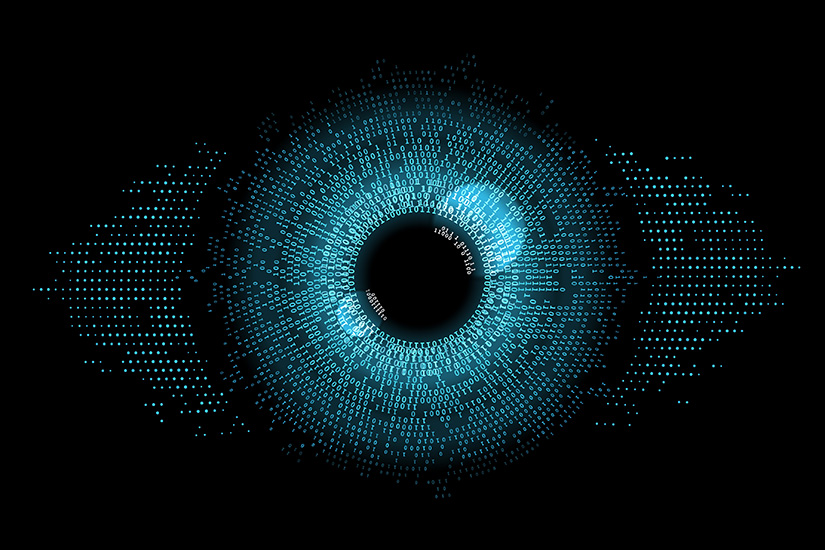 3.Hong Kong and Taiwan
The widely recognized universal guidelines for fact-checkers set by the International Fact-Checking Network put "commitment to non-partisanship and fairness" as their first principle[37], but in Asia, on top of the government-led fact-checking mentioned earlier, other forms of politicization of this practice by authorities and other stakeholders are becoming apparent.
In Hong Kong, while there are at least six seemingly independent fact-checking organizations regularly verifying the authenticity of questionable information[38], there are other self-claimed fact-checking efforts that do not appear to be concerned about political neutrality. At the height of year-long, city-wide street protests in 2019, for instance, some Facebook pages and websites that mimicked the styles of fact-checkers were publishing content that some media scholars described as "biased" and "part of the pro-government forces[39]."
The Hong Kong Police Department has used the hashtag #factcheck in their social media statements and issued a special magazine that featured a series of "fact-checking" articles, mostly debunking allegations against law enforcement[40]. Similarly, state-run Chinese media like Xinhua News Agency labeled some of their articles as "fact-check," often painting anti-China sentiments and opinions in Hong Kong as baseless[41].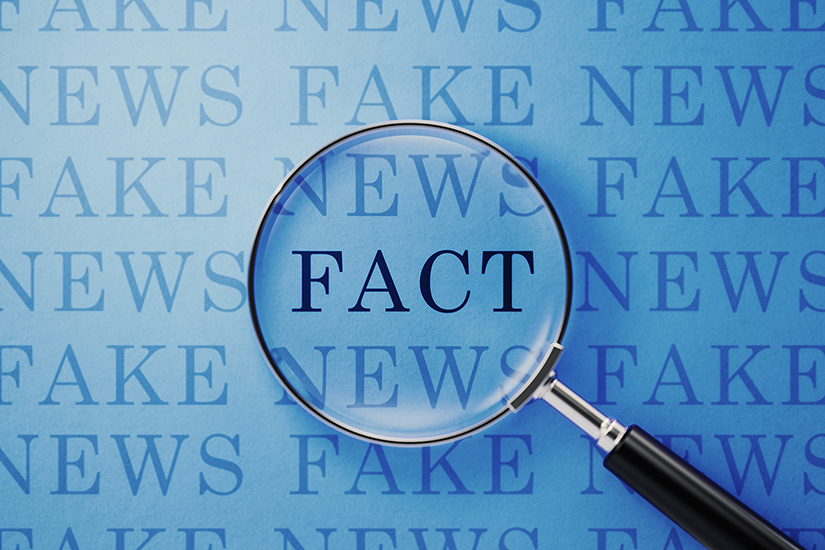 The party indicated in potentially false or misleading allegations has the right to probe the validity of the claims, but such investigations are fundamentally different from third-party fact-checking. More often than not, they focus exclusively on one side of the political spectrum as the goal tends to be quashing unfavorable views and information about themselves.
And politically charged blame games have come from both sides in Hong Kong. In 2020, local journalists and fact-checkers who refuted the internet rumors and conspiracy theories about the U.S. presidential election came under attack by anti-establishment, pro-democracy supporters who publicly rooted for the re-election of Donald Trump presumably because of his tough diplomatic stance against China[42]. The politicization of fact-checking undermines the core premise of this journalistic endeavor that is seen as one of the countermeasures to address issues arising from disinformation.
In contrast, the Taiwanese government's approach is much more nuanced. However, it still poses the question as to how the authorities should interfere with, or stay away from, fact-checking. The opening speech by President Tsai Ing-wen at an online conference organized by the Council of Asian Liberals and Democrats in 2020 is a good example; she lauded some non-profit fact-checking media outlets as critical to "safeguard democratic values." In Taiwan the government often emphasizes its "successful" cooperation with fact-checkers and social media platforms[43], especially in fending off manipulative content coming across the Strait[44].
A case in point of government participation in this field can be seen in the joint efforts among the most popular chat app, LINE, four private fact-checking organizations, and the Executive Yuan to share resources such as databases of past misinformation and debunks[45]. It is worth noting that the government assistance looks to be arranged so that its role does not seem to directly infringe the editorial rights and independence of each media outlet. Nevertheless, the mere association with the government could potentially alienate the audience, particularly opposition supporters, and further divide the polarized society.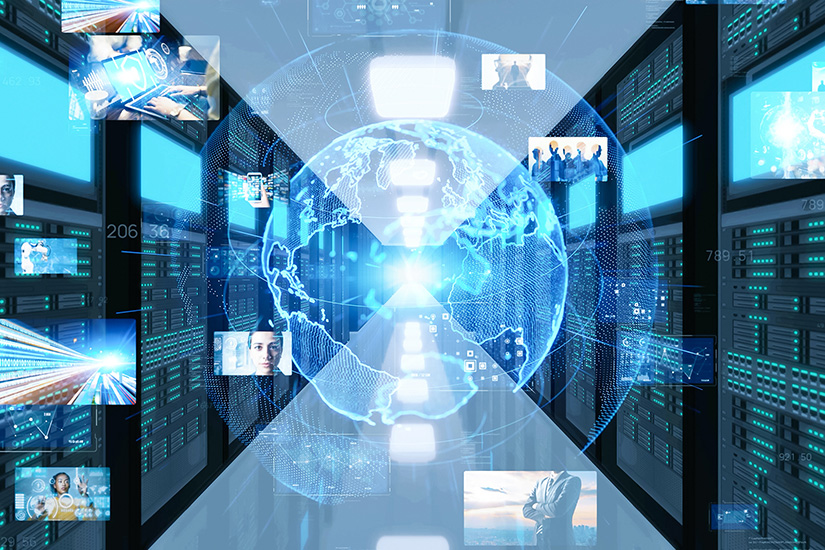 Some Taiwan watchers, including former U.S. diplomats, hailed this type of structure and strategy as an effective, "whole-of-society approach to fighting disinformation[46]." Other observers, meanwhile, say there are some warning signs that the fight against disinformation in Taiwan has also become highly partisan[47] with the newly enacted anti-filtration law that targets China's influence on Taiwan politics[48]. Openly pro-China media outlet CTi News was forced to close in late 2020, for example, as the authorities revoked its broadcasting license for its "inaccurate" reporting[49].
4.Discussion
Case studies and qualitative research in various Asian countries suggest fact-checking can make an important contribution to setting the public records straight for the future after unsubstantiated claims and groundless rumors have widely spread and confused the general public. This form of journalistic undertaking also helps investigate, and often reveal, malicious actors who continually produce dubious content to manipulate public sentiments or seek financial gains through internet advertising.
In politics, however, determining what constitutes mis- and disinformation could become a contrived, futile debate, as partisan biases often influence people's factual beliefs[50]. When government officials, political parties, public authorities, and other interest groups also run fact-checking projects (or, at least, frequently use the term "fact-check" in their communication), the effectiveness of the work done by independent fact-checkers could be perceivably muddied.
As seen in the mixed outcomes of the election-related projects, it is not easy to grasp how palpable the impact of fact-checking is in a short period, e.g., the duration of election campaigns. At the same time, its longer-term effect as a countermeasure against dissemination of disinformation and organic misinformation must also be addressed and discussed.
In the Philippines, the persistent fact-checking of government statements and speeches by online media outlets such as VeraFiles and Rappler has held the administration accountable. In the process, they were legally threatened and constantly harassed by the frustrated government and its supporters[51], but internationally, their work has been recognized as defending press freedom and the democratic system. This culminated with the founder of Rappler, Maria Ressa, becoming one of the two journalists who were awarded the Nobel Peace Prize in 2021[52].
In Asia, many countries, including Cambodia, Indonesia, Malaysia, the Philippines, Singapore, Thailand, and Vietnam, have enacted punitive regulations or amended interpretations of existing laws against what they define as "fake news[53]." The Hong Kong government has also publicly discussed introducing such laws in recent years, frequently blaming "fake news" for inciting the protesting youths in 2019, instigating violence, and nurturing anti-police sentiments in the city. The underlying notion appears to be that certain media content disseminates "wrong" information about the administration and China, which needs to be "corrected[54]."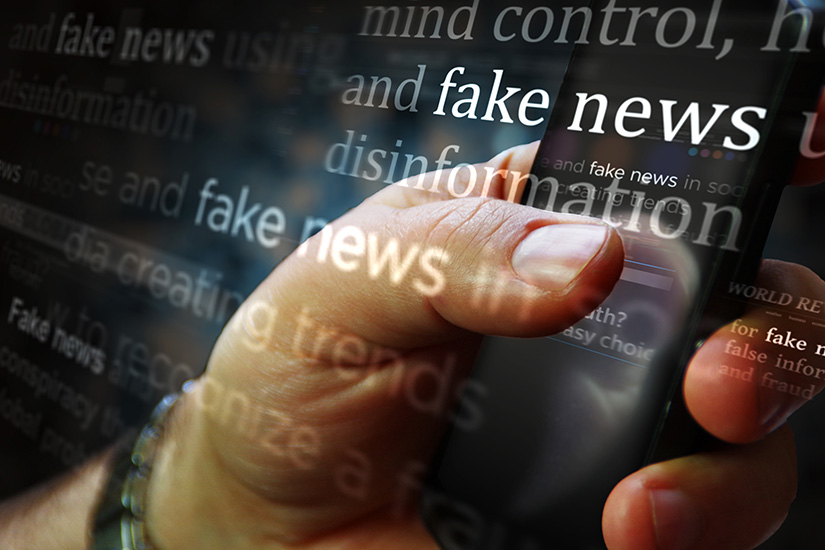 Ultimately, fact-checking is an effort to mitigate the influence of misleading or false claims by encouraging open, public conversations grounded on facts and accurate information. But the experiences of Asian countries indicate that this is not at all an easy task. For fact-checking to be a valid alternative to heavy-handed regulations in fighting mis- and disinformation, which inevitably raise concern for protecting the rights of free expression, the politicization and misappropriation of this emerging form of journalism needs to be monitored and assessed, as undermining its credibility diminishes its impact and effectiveness.
(2022/08/03)