What is Happening in Indiana? The Coronavirus Pandemic and Other Challenges
Interview Series with Asian American State Legislators No.7
Views from Inside America
What is Happening in Indiana? The Coronavirus Pandemic and Other Challenges
Interview Series with Asian American State Legislators No.7
What is happening in the United States as the country continues to grapple with the COVID-19 pandemic? To take a closer look at the latest developments at the local level including efforts to reopen businesses, discrimination against Asian Americans, the Black Lives Matter Movement, and more, this interview series showcases conversations with state-level legislators who discuss the challenges and opportunities they are seeing on the ground.
The seventh installment in this series features Indiana House of Representatives, Chris Chyung in an interview conducted on August 10, 2020.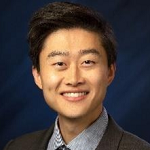 Chris Chyung
State Representative, Indiana House of Representatives (Democrat)
Chris Chyung represents District 15 in the Indiana House of Representatives. Elected at age 25, he is the youngest and first Asian American member of the Indiana General Assembly. Representative Chyung graduated from Columbia University with a Bachelor of Science in Industrial Engineering and works in real estate investment in northwest Indiana. He hopes to apply analytical thinking and bipartisan problem solving in order to create policies that move Indiana forward.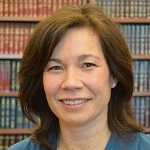 Irene Kawanabe
Director, National Asian Pacific American Caucus of State Legislators
Irene Kawanabe serves as the Director of the National Asian Pacific American Caucus of State Legislators, an organization of 147 state legislators from 31 states. Irene also serves as a Group Director at the National Conference of State Legislatures (NCSL). Irene oversees the State-Tribal Institute, the Quad Caucus and the Women's Legislative Network.