What is Happening in California? The Coronavirus Pandemic and Other Challenges
Interview Series with Asian American State Legislators No.10
Views from Inside America
What is Happening in California? The Coronavirus Pandemic and Other Challenges
Video Interview Series with Asian American State Legislators No. 10
What is happening in the United States as the country continues to grapple with the COVID-19 pandemic? To take a closer look at the latest developments at the local level including efforts to reopen businesses, discrimination against Asian Americans, the Black Lives Matter Movement, and more, this interview series showcases conversations with state-level legislators who discuss the challenges and opportunities they are seeing on the ground.
The tenth installment in this series features California State Assembly Member, Rob Bonta in an interview conducted on September 9, 2020.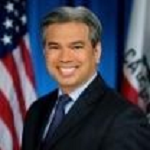 Rob Bonta
State Assembly Member, California State Assembly (Democrat)
Rob Bonta was elected to the California State Assembly's 18th District in 2012, becoming the state's first Filipino American legislator. He is the Assistant Majority Leader.
Rob's passion for justice came from growing up in a trailer near César Chávez's home where he watched as his parents organized Filipino and Mexican American farm workers during one of the greatest peaceful social, racial, and economic justice movements.
Rob believed legal training was a powerful way to effect change. He worked cleaning laundry rooms and, with financial aid, attended some of the best universities, obtaining his Juris Doctorate from Yale Law School after attending Yale College and Oxford University in England. Rob also captained the Yale Soccer team.
Rob was previously a Deputy City Attorney in San Francisco and an Alameda City Councilmember. Rob and his wife Mialisa live in Alameda with their three children.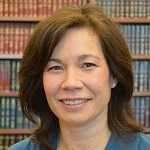 Irene Kawanabe
Director, National Asian Pacific American Caucus of State Legislators
Irene Kawanabe serves as the Director of the National Asian Pacific American Caucus of State Legislators, an organization of 147 state legislators from 31 states. Irene also serves as a Group Director at the National Conference of State Legislatures (NCSL). Irene oversees the State-Tribal Institute, the Quad Caucus and the Women's Legislative Network.