What is Happening in New York ? The Coronavirus Pandemic and Other Challenges
Interview Series with Asian American State Legislators No.5
Views from Inside America
What is Happening in New York ? The Coronavirus Pandemic and Other Challenges
Video Interview Series Asian American State Legislators No.5
What is happening in the United States as the country continues to grapple with the COVID-19 pandemic? To take a closer look at the latest developments at the local level including efforts to reopen businesses, discrimination against Asian Americans, the Black Lives Matter Movement, and more, this interview series showcases conversations with state-level legislators who discuss the challenges and opportunities they are seeing on the ground.

The fifth installment in this series features New York State Assemblymember, Yuh-Line Niou in an interview conducted on August 6, 2020.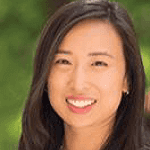 Yuh-Line Niou
State Assemblymember, New York State Assembly (Democrat)
In 2016, Yuh-Line was elected to serve the 65th Assembly District, representing the following lower Manhattan neighborhoods: The Lower East Side, Chinatown, South Street Seaport area, Financial District and Battery Park City.

In the Assembly, Yuh-Line has continued her advocacy work around financial empowerment. She has pushed to improve financial protections for consumers, particularly for unbanked communities. On housing, Yuh-Line has worked to secure funding for New York City Housing Authority (NYCHA) repairs, has stood with tenant rights advocates for better housing regulations, funding for our seniors, and our children. Along with her colleagues, Yuh-Line helped form New York State's first ever Asian Pacific American Legislative Task Force, which will focus on advancing issues impacting New York's Asian American community.

Yuh-Line completed her Master's degree in Public Administration at CUNY Baruch College as part of the National Urban Fellowship program, where she worked on regional and international environmental issues.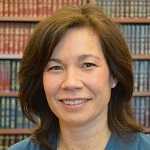 Irene Kawanabe
Director, National Asian Pacific American Caucus of State Legislators
Irene Kawanabe serves as the Director of the National Asian Pacific American Caucus of State Legislators, an organization of 147 state legislators from 31 states. Irene also serves as a Group Director at the National Conference of State Legislatures (NCSL). Irene oversees the State-Tribal Institute, the Quad Caucus and the Women's Legislative Network.