What is Happening in Washington? The Coronavirus Pandemic and Other Challenges
Interview Series with Asian American State Legislators No.4
Views from Inside America
What is Happening in Washington? The Coronavirus Pandemic and Other Challenges
Video Interview Series Asian American State Legislators No.4
What is happening in the United States as the country continues to grapple with the COVID-19 pandemic? To take a closer look at the latest developments at the local level including efforts to reopen businesses, discrimination against Asian Americans, the Black Lives Matter Movement, and more, this interview series showcases conversations with state-level legislators who discuss the challenges and opportunities they are seeing on the ground.

The fourth installment in this series features Washinton State Representative My-Linh Thai in an interview conducted on August 6, 2020.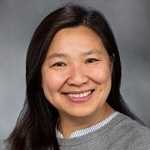 My-Linh Thai
State Representative, Washington House of Representatives
 (Democrat)
Representative My-Linh Thai immigrated to Washington state as a Vietnamese refugee with her family. She graduated from the University of Washington, School of Pharmacy and had served as elected School Board Director for five years and as the Vice-President of the Washington State School Directors Association. She is proud to be the first refugee elected to serve in the Washington State House of Representatives.
Representative Thai is a passionate education advocate who is committed to ensuring equity and access for all. This commitment springs both from the early support she herself received as a student, and as the parent of two children who currently attend Bellevue schools.
Representative Thai was appointed vice chair of the Civil Rights & Judiciary committee. She also serves on the Health Care & Wellness Committee, the Education Committee, and the Education Accountability Oversight Committee.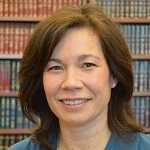 Irene Kawanabe
Director, National Asian Pacific American Caucus of State Legislators
Irene Kawanabe serves as the Director of the National Asian Pacific American Caucus of State Legislators, an organization of 147 state legislators from 31 states. Irene also serves as a Group Director at the National Conference of State Legislatures (NCSL). Irene oversees the State-Tribal Institute, the Quad Caucus and the Women's Legislative Network.