What is Happening in Minnesota? The Coronavirus Pandemic and Other Challenges
Interview Series with Asian American State Legislators No.3
Views from Inside America
What is Happening in Minnesota? The Coronavirus Pandemic and Other Challenges
Video Interview Series with Asian American State Legislators No. 3
What is happening in the United States as the country continues to grapple with the COVID-19 pandemic? To take a closer look at the latest developments at the local level including efforts to reopen businesses, discrimination against Asian Americans, the Black Lives Matter Movement, and more, this interview series showcases conversations with state-level legislators who discuss the challenges and opportunities they are seeing on the ground.
The third installment in this series features Minnesota State Representative Fue Lee in an interview conducted on August 6, 2020.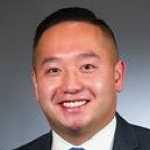 Fue Lee
State Representative, Minnesota House of Representatives (Minnesota DFL)
State Representative Fue Lee represents House District 59A in Minneapolis. Rep. Lee was born in a refugee camp in Thailand. In 1992, before he was a year old, his family immigrated to the United States and settled in Minneapolis in the Hollman public housing project. He has worked to ensure that the state is deeply invested in our diverse communities. Before his election to the legislature, Rep. Lee attended Carleton College. After receiving his liberal arts degree, Lee worked at the Minnesota House of Representatives and in the office of Minnesota Secretary of State Steve Simon.
 
In the House, Rep. Lee serves on the Education Innovation Policy Committee, the Government Operations and Elections Policy Committee, and the Veterans Affairs Division of the State Government Finance Committee. Rep. Lee also serves on Governor Mark Dayton's Young Women's Initiative Council, and he is a founding member of the People of Color and Indigenous Caucus, known as the POCI Caucus.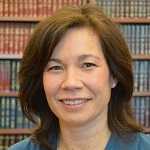 Irene Kawanabe
Director, National Asian Pacific American Caucus of State Legislators
Irene Kawanabe serves as the Director of the National Asian Pacific American Caucus of State Legislators, an organization of 147 state legislators from 31 states. Irene also serves as a Group Director at the National Conference of State Legislatures (NCSL). Irene oversees the State-Tribal Institute, the Quad Caucus and the Women's Legislative Network.