What is Happening in Kentucky? The Coronavirus Pandemic and Other Challenges
Interview Series with Asian American State Legislators No.2
Views from Inside America
What is Happening in Kentucky? The Coronavirus Pandemic and Other Challenges
Video Interview Series with Asian American State Legislators No. 2
What is happening in the United States as the country continues to grapple with the COVID-19 pandemic? To take a closer look at the latest developments at the local level including efforts to reopen businesses, discrimination against Asian Americans, the Black Lives Matter Movement, and more, this interview series showcases conversations with state-level legislators who discuss the challenges and opportunities they are seeing on the ground.
The second installment in this series features Kentucky State Representative Nima Kulkarni in an interview conducted on August 5, 2020.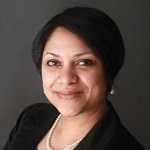 Nima Kulkarni
State Representative, Kentucky House of Representatives (Democrat)
Representative Nima Kulkarni and her family moved from India to Kentucky when she was six years old. Watching her parents live the American dream, she learned firsthand that you can achieve anything through hard work and belief in yourself. She also learned the importance of community and giving back. In law school, she focused on helping the most vulnerable among us, completing hundreds of hours of community- focused clinical legal work, which underscored the power of the law to shape policies that promote accountability and empower our citizens.

She practiced immigration law for over a decade and became keenly aware of the enormous impact that laws have. Her desire to further policies that help Kentucky families led her to run for State Representative, and in 2018, she became the first Indian immigrant elected to the Kentucky General Assembly. Elected office is a public service, and she strives everyday to be an informed, judicious voice for all Kentuckians.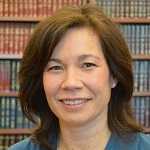 Irene Kawanabe
Director, National Asian Pacific American Caucus of State Legislators
Irene Kawanabe serves as the Director of the National Asian Pacific American Caucus of State Legislators, an organization of 147 state legislators from 31 states. Irene also serves as a Group Director at the National Conference of State Legislatures (NCSL). Irene oversees the State-Tribal Institute, the Quad Caucus and the Women's Legislative Network.