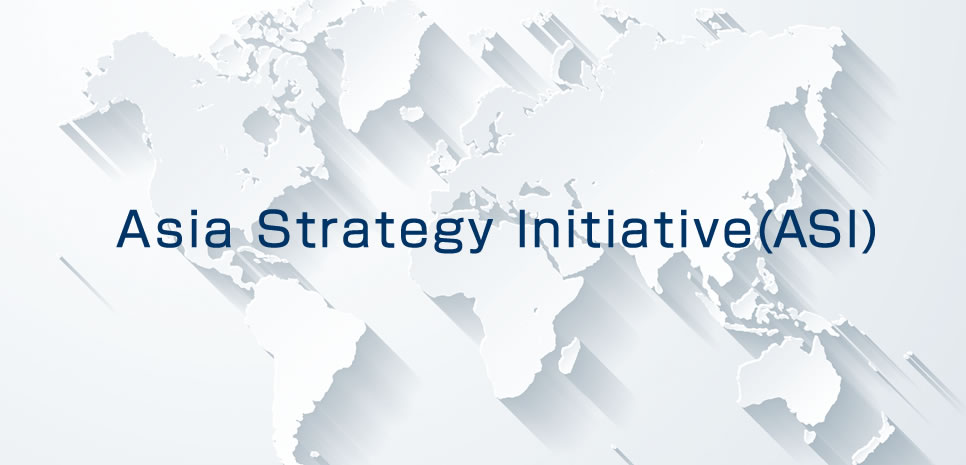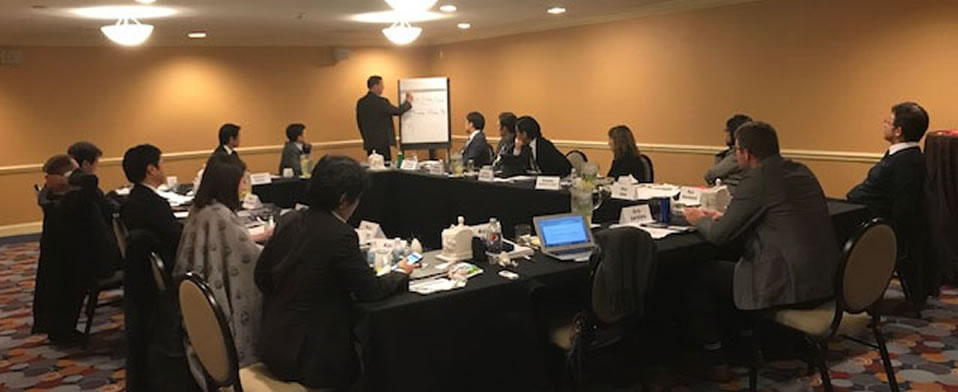 The Asia Strategy Initiative (ASI) aims to bring together mid-career experts to put forward a set of detailed issue-specific policy proposals on topics related to the U.S.-Japan alliance. After an initial pilot meeting held in January 2017, the group plans to meet twice each year (once in Tokyo, once in Washington DC) and will issue a memorandum after each meeting. The project will rely on recognized mid-career experts to delve deeply into policy options for Japan, the United States, and key partners, resulting in specific and actionable recommendations.
The Japan-U.S. program at the Sasakawa Peace Foundation (SPF) has invested substantial resources in both senior-level and young-mid career level groups around the issue of Japan-U.S. cooperation and the alliance. Early- and mid-career groups have increased interest in the alliance, particularly by connecting emerging experts and encouraging U.S. scholars to study Japan. Few programs, however, have focused on jointly producing deeply researched studies with actionable policy proposals. Doing so requires cooperation between mid-career experts who have both the expertise and time to conduct deep studies of important issues. These experts form the foundation for the alliance because they have the ability to build support for ambitious initiatives, forming the foundation for the next set of efforts to enhance the U.S.-Japan alliance.
Establish a dialogue among Japanese and American security experts who are experts on both East Asian security and intergovernmental alliance coordination efforts. These experts should be capable of "looking around the corner" to identify potential allied efforts to address critical issues. These experts should interact with security experts from key partners in East Asia, Southeast Asia, South Asia, and Europe, to create a global agenda for the U.S.-Japan alliance.
The Asia Strategy Initiative will hold two workshops each year, beginning with a pilot meeting in early 2017; the first official workshop was held on May 16, 2017 in Tokyo. Meetings will rotate principally between Japan and the United States. A policy memorandum will be released after each subsequent workshop.
※ Member's titles and affiliations are as of March, 2020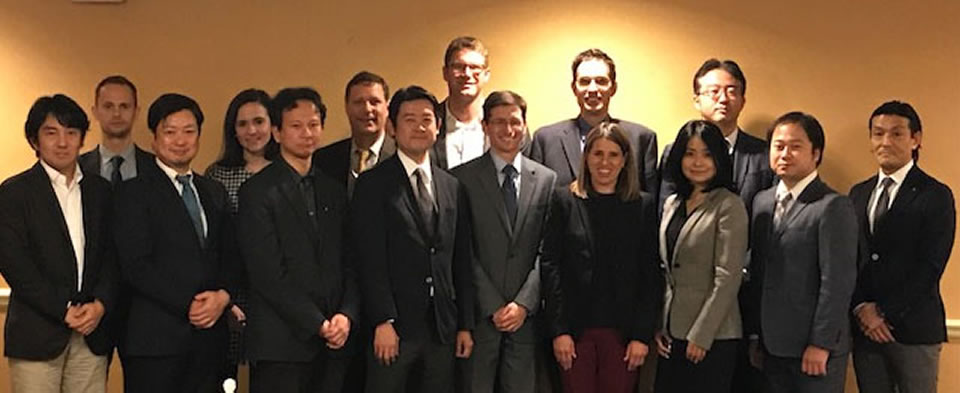 Satoru MORI
Professor, Faculty of Law,
Hosei University
Zack COOPER
Research Fellow,
American Enterprise Institute (AEI)
Ken JIMBO
Professor,
Faculty of Policy Management, Keio University
Kei KOGA
Assistant Professor, School of Social Sciences, Nanyang Technological University (NTU) Singapore
Tetsuo KOTANI
Associate Professor
Meikai University
Toshihiro NAKAYAMA
Professor, Faculty of Policy Management
Keio University
Mie OBA
Professor
Faculty of Engineering, Tokyo University of Science
Ryo SAHASHI
Associate Professor
The University of Tokyo
Sugio TAKAHASHI
Chief  of Policy Simulation Division,
the Natinal Institute for Defense Studies
Emma CHANLETT-AVERY
Specialist in Asian Affairs,
Congressional Research Service*
Jeffrey HORNUNG
Full Political Scientist,
RAND Corporation
Jennifer LIND
Associate Professor,
Dartmouth College
Kelly MAGSAMEN
Vice President,
National Security and International Policy, Center for American Progress
Evan B. MONTGOMERY
Director of Research and Studies, Center for Strategic and Budgetary Assessment (CSBA)
Mira RAPP-HOOPER
Senior Research Scholar and Senior Fellow,
Paul Tsai China Center, Yale Law School
Eric SAYERS
Adjinct Senior Fellow, Defense Program, Center for a New American Security (CNAS)
James L. SHOFF
Senior Fellow,
Carnegie Endowment for International Peace
*The findings, recommendations, or policy developments that result from the discussions or work products of the Asia Strategy Initiative were not formulated nor endorsed by Ms. Chanlett-Avery or CRS.
Worldviews on the United States, Alliances, and International Order
HOME
Asia Strategy Initiative
HOME