What is Happening in Texas? The Coronavirus Pandemic and Other Challenges
Interview Series with Asian American State Legislators No.9
Views from Inside America
What is Happening in Texas? The Coronavirus Pandemic and Other Challenges
Video Interview Series with Asian American State Legislators No. 9
What is happening in the United States as the country continues to grapple with the COVID-19 pandemic? To take a closer look at the latest developments at the local level including efforts to reopen businesses, discrimination against Asian Americans, the Black Lives Matter Movement, and more, this interview series showcases conversations with state-level legislators who discuss the challenges and opportunities they are seeing on the ground.

The ninth installment in this series features Texas State Representative, Gene Wu in an interview conducted on August 20, 2020.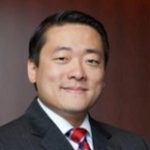 Gene Wu
State Representative, Texas House of Representatives (Democrat)
State Representative Gene Wu proudly serves the people of District 137 in the Texas House. Prior to being elected in 2012, he served as a prosecutor in the Harris County District Attorney Office, where he sought justice for thousands of crime victims.

His time as a State Representative has been characterized by his relentless advocacy for issues including the enhancement of public education, increased public safety, and child welfare. He a member of the House Energy Resources Committee and the House Committee on Country Affairs. Gene grew up in the Southwest Houston neighborhood of Sharpstown.

He earned his Bachelors of Science Degree from Texas A&M University, a Master's Degree from the LBJ School for Public Affairs at the University of Texas in Austin, and a Law Degree from the South Texas College of Law in Houston.
Gene and his Wife, Miya, reside in Southwest Houston and are the proud parents of their sons, Winston and Lyndon.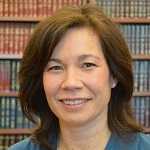 Irene Kawanabe
Director, National Asian Pacific American Caucus of State Legislators
Irene Kawanabe serves as the Director of the National Asian Pacific American Caucus of State Legislators, an organization of 147 state legislators from 31 states. Irene also serves as a Group Director at the National Conference of State Legislatures (NCSL). Irene oversees the State-Tribal Institute, the Quad Caucus and the Women's Legislative Network.