What is Happening in Nevada? The Coronavirus Pandemic and Other Challenges
Interview Series with Asian American State Legislators No.8
Views from Inside America
What is Happening in Nevada? The Coronavirus Pandemic and Other Challenges
Video Interview Series with Asian American State Legislators No. 8
What is happening in the United States as the country continues to grapple with the COVID-19 pandemic? To take a closer look at the latest developments at the local level including efforts to reopen businesses, discrimination against Asian Americans, the Black Lives Matter Movement, and more, this interview series showcases conversations with state-level legislators who discuss the challenges and opportunities they are seeing on the ground.

The eighth installment in this series features Nevada State Assemblywoman, Rochelle Nguyen in an interview conducted on August 10, 2020.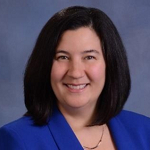 Rochelle Nguyen
State Assemblywoman, Nevada State Assembly (Democrat)
Nevada State Assemblywoman Rochelle Thuy Nguyen is the first democratic Asian American and Pacific Islander to serve in the Nevada Legislature. During the historic 80th session, she co-founded the first AAPI caucus in the state of Nevada. Assemblywoman Nguyen serves on the Judiciary, Health and Human Services, and Growth and Infrastructure Committees. During the interim, she serves on the Sentencing Commission, the Advisory Commission on the Administration of Justice, and the Committee to Conduct Interim Study of Issues Related to Pretrial Release of Defendants in Criminal Cases. When she is not in session, she is a criminal defense attorney. She earned her law degree from the University of Nevada, Las Vegas. During law school, she co-founded the Public Interest Law Association. She has lived in Las Vegas for 20 years with her husband and their two children.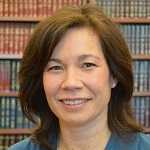 Irene Kawanabe
Director, National Asian Pacific American Caucus of State Legislators
Irene Kawanabe serves as the Director of the National Asian Pacific American Caucus of State Legislators, an organization of 147 state legislators from 31 states. Irene also serves as a Group Director at the National Conference of State Legislatures (NCSL). Irene oversees the State-Tribal Institute, the Quad Caucus and the Women's Legislative Network.